Texas is the second largest state in the US by area – and residents and visitors alike will find something to love no matter their favorite hobby. Beaches? Check. Mountains? Check. Great music? Check. Fine dining? Check. Texas is a bigger-than-life story about the old west and cowboys meeting up with high society in Dallas and oil money in Houston. They say everything is bigger in Texas and that's a well-earned motto. So bring your swimsuits and sunscreen to Port Aransas, get out your hiking boots for the west Texas mountains, saddle up your horse for a western experience in Bandera and hop on over to Antone's for some rocking blues in Austin.
However, if you live in or plan to visit Texas, you'll need car insurance. It's a legal requirement in the Lone Star State and you'll be covering a lot of miles in this wide open state.
Quick Facts
Texas roads are not the safest. In 2019 there was one reportable accident every minute and no deathless days the whole year.
20% of Texas drivers are on the road without insurance.
I-45, a 300-mile highway that runs from Galveston to Dallas, is the most dangerous road in the U.S., according to some experts.
How Much Is Car Insurance in Texas?
Full coverage car insurance in Texas averages $1,823 per year. This is about $150 more than the national average. For those interested in the state-required minimum liability car insurance in Texas, that will set you back by an average of $524 per year, slightly lower than the national average of $565.
These rates are not the cheapest car insurance in Texas. For that, drivers will need to have a perfect driving record and talk to their insurance agent about available car insurance discounts. Insurance companies base their auto insurance quotes on many factors, including age, zip code and more.
What is the Average Premium in Texas for Full Coverage Car Insurance?
In Texas, the average full coverage insurance will cost you about $152 per month. Full coverage auto insurance consists of liability, plus collision car insurance and comprehensive auto insurance. If your car is financed or leased, you'll likely be required by the lender to carry full coverage. Many drivers choose to carry this type of car insurance because it offers much better protection.
How Much is it for Cheap Liability Insurance or the Minimum Required Car Insurance in Texas?
In Texas, the minimum car insurance premiums average $44 per month. This liability insurance consists of bodily injury/death liability and property damage liability.
Although this sounds like a good deal, be wary of jumping into the cheapest car insurance coverage available. At-fault drivers are responsible for reimbursing other drivers for their losses. If you cause a wreck, your liability insurance will pay for the other people's injuries and damages – up to your policy limits. It may not be enough – and it won't pay anything for your own losses – leaving you with out-of-pocket costs.
How do Rates Compare across Major Cities in Texas?
Houston, Dallas, and Austin are heavily populated cities located in Texas, the second-largest state in the U.S. behind California for population. Insurance companies take into account how many accidents and claims come from a certain area when assigning their car insurance costs. The fact that a driver lives in Houston may mean that their insurance is higher through no fault of their own.
Listed below is a snapshot of the average monthly car insurance premium cost for these major locations, as well as other metropolitan areas in Texas.
| City | Full Coverage Insurance | Liability Insurance Coverage |
| --- | --- | --- |
| El Paso | $148 | $42 |
| Fort Worth | $169 | $52 |
| Laredo | $171 | $48 |
| Austin | $167 | $53 |
| Plano | $153 | $52 |
| Arlington | $152 | $48 |
| Corpus Christi | $162 | $55 |
| San Antonio | $165 | $53 |
| Dallas | $192 | $58 |
| Houston | $201 | $63 |
Unless otherwise specified, we use the following methodology to arrive at our average cost: male, age 30, lowest possible legal coverage allowed by state. Your rates will be determined by several factors, including your age, your gender and the amount of coverage you want to purchase.
Are There Good Driver Discounts in Texas?
Although not mandated by law, Texas insurance providers do offer Good Driver Discounts. Drivers can earn these discounts based on their policies, the drivers themselves, and the type of vehicles they drive.
Since there is no standard discount and no legal requirements, you will need to contact your insurance provider to learn about their car insurance discount details. Discounts can range from as low as 2% up to 30% by achieving a certain status, some as easy as just paying your premiums on time. With a clean driving record, you could see discounts as high as 30%, higher than many other states.
Some possible qualifying requirements for discounts are:
Long-term customer loyalty
Drivers over 50 who complete an approved defensive driving course. (Texas law requires insurers to provide this discount if the driving course is completed successfully.)
By being continuously insured
Driving a vehicle with safety features like airbags, anti-locking brakes, and daytime running lights.
Getting a Free Auto Insurance quote with Freeway is easy!
Texas Car Insurance Laws
Texas car insurance laws were put into place to protect drivers and their vehicles. Additionally, the laws provide for fair pricing between the car insurance providers and you, the policyholder.
What are the Mandatory Car Insurance Requirements in Texas?
Texas requires all drivers to have at least the minimum liability insurance which includes:
$30,000 for injury/death to one person
$60,000 for injury/death for all bodily injury claims
$25,000 for damage to property
Policies include personal injury protection (PIP) and uninsured motorist protection (UM/UIM) unless you reject these coverages in writing.
Considering today's costs to repair a vehicle or take care of someone in the hospital, many drivers do not feel like the 30/60/25 liability coverage is enough, so they increase their limits.
What are the Penalties for Driving Without Insurance in Texas?
Driving without insurance on Texas roads may lead to a fine of up to $350, plus court costs and fees for first-time offenders. Subsequent run-ins may cost a driver his or her driving privileges for two-years and a requirement to maintain SR-22 insurance for two or more years, which may lead to higher costs for car insurance.
What Factors Does Texas Law Allow in Determining Your Premiums?
To have control over how much you pay for your car insurance, it's good practice to know the criteria that drive how car insurance rates are calculated.
Insurance providers use the same data points to determine the appropriate premium rate for you. Some of the most significant criteria are listed below. Texas insurance providers are allowed to base their calculations on the following factors:
Age
Education & occupation
Marital status
Zip code
Car type
Driving history
Gender
Credit score
Find an office near you to help with your auto insurance
What is Driving Like in Texas?
How Many Car Accidents Happen in Texas?
Regrettably, according to TxDOT, there were no deathless days on Texas roadways in 2019. Current statistics show 3,294 fatal accidents reported in 2019 (3,610 deaths occurred from those deadly accidents). However, there has been a reduction in these numbers. Fatalities have dropped from 3,727 in 2017 to where it is now, a 3% decrease. However, 2019 also saw around 563,000 car accidents, about one reportable accident per minute. Of that total, 256,338 people were injured in motor vehicle crashes.
Accidents by county in 2019:
| County | Accidents | Fatal Accidents |
| --- | --- | --- |
| Harris County | 114,327 | 399 |
| Dallas County | 55,352 | 257 |
| Bexar County | 50,799 | 178 |
| Tarrant County | 32,491 | 154 |
| Travis County | 20,700 | 120 |
Statistics from 2019 show that 42.42% of the occupants did not have their seatbelts fastened. Half of the drivers involved in accidents in 2019 had blood alcohol concentrations (BAC) above the legal driving limit.
How Many Uninsured/Underinsured Motorists are in Texas?
Reports show that 20% of Texans are driving without car insurance. That means that out of the five people on the road around you, one of them does not have coverage. Purchasing Uninsured Motorist Insurance will protect you in the event that you are involved in an accident with that one driver who has no insurance.
Texas Insurance Resources
FAQs About Texas Car Insurance
I am a Low-Income Driver. What can I do About Getting the Cheapest Car Insurance in Texas?
There are several steps you can take to find the cheapest car insurance in Texas. First, always shop around and compare car insurance quotes. Second, consider having a higher deductible – this will lower your premium, but make sure if you need to, you can come up with the funds to meet that deductible. Third, see if you qualify for any car insurance discounts in Texas. Fourth, always drive safely and avoid making insurance claims or getting tickets. Check with an independent car insurance company to find the cheapest car insurance quotes.
Can an Undocumented Worker get Cheap Car Insurance in Texas?
Not yet. Few states grant the ability to obtain a license without proof of legal status. Texas, as of 2020, does not give licenses to people without evidence of legal status. However, there has been legislation that, when passed, will allow driving privileges for residents without legal status.
Is it Possible to Get Affordable Car Insurance in Texas with a DUI Mark on my Record?
Yes. However, having a DUI on your record makes you a high-risk driver and you'll need to find an insurer that carries high-risk policies. Your insurer will also need to file an SR-22 Proof of Insurance Certification with the state. If you've been convicted of DUI, you may be looking for DUI solutions to help find car insurance and how to get your driving privileges reinstated.
Get a Low-Cost Texas Car Insurance Quote Online Today!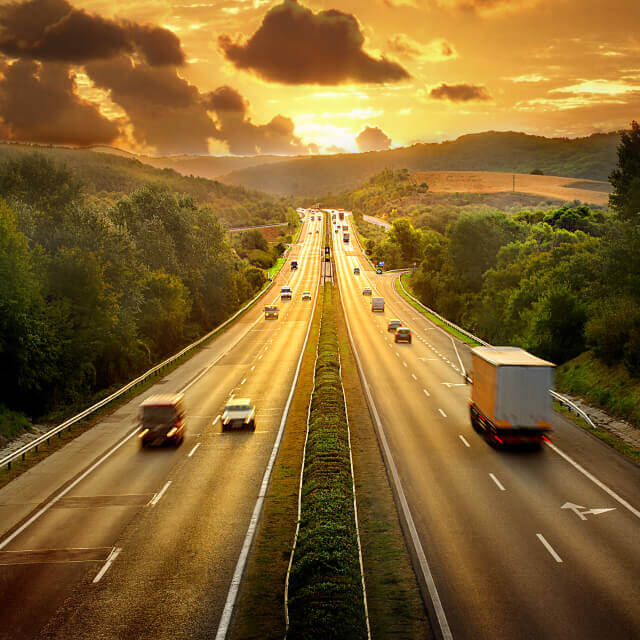 It's more than just a legal requirement. Insurance is an inexpensive way to protect yourself from the tremendous risks of daily driving in Texas. Don't let yourself be lassoed with considerable medical expenses and car repair bills that often result from collisions. Get started with a risk-free car insurance quote online, visit us at a Texas office near you, or call us at 800-777-5620 for a quote.
Select a Product or Service to request a quote
Ready to Get a Quick Quote?