What is a Customer Retention Insurance Discount?
Sometimes known as a customer loyalty discount, this special insurance discount can lower your monthly premium as a reward for sticking with the same insurance company for a long time. Most drivers seek this discount on their car insurance, but it's likely you can receive a customer loyalty discount on other types of insurance, as well, such as home insurance.
Many car insurance companies offer special car insurance discounts on monthly premiums. But these discounts usually require you do something in exchange. This may include everything from being a safe driver to installing special anti-theft devices in your car.
The customer retention discount doesn't really require any action on your part other than staying a loyal customer to the same insurance company for some period of time. At Freeway Insurance, you can find many great insurance discounts on a variety of products, all geared toward your circumstances and budget.
How Much Can I Save with a Customer Retention Discount?
Typically, your savings with this discount can be on average 11 percent. Some insurance companies will increase that savings percentage year after year. The longer you stay with them, the more savings they may offer.
How Does a Customer Loyalty Discount Work?
Mainly, you check with your insurance company to see how much time they require you to be a customer to be eligible. Your insurance agent can then verify that you have been using the same insurance long enough to qualify.
How long is "long enough"? The answer varies from insurance company to insurance company. In some cases, carriers may personally contact you about the discount when you are close to the end of your current insurance term (for example, if you paid for 6 or 12 months of insurance at a time and you must now decide whether to stay with the same carrier or not).
Why Do Carriers Offer This Discount?
Insurance carriers offer a customer retention discount in order to lose fewer customers each year. By retaining more of their existing customers while still bringing new customers in, carriers can better grow their brand and boost their profits.
It's ultimately easier to hold onto an existing customer than trying to win over someone new. And insurance carriers like to reward long-term customers for their continued loyalty. By giving discounts to their most loyal customers, carriers can help everyone win.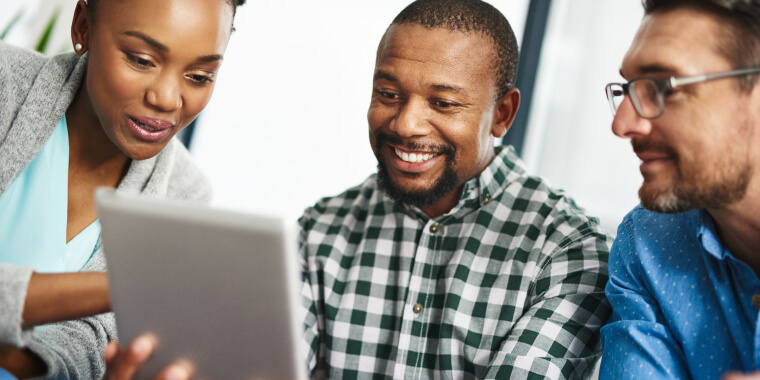 At Freeway Insurance, we appreciate our loyal customers and we have many ways to show that appreciation, including finding the best rates – even for drivers with blemished records.
Why Is the Customer Retention Discount Important?
A customer retention discount is very important because it helps you save money on your monthly premium. Because you qualify for this discount simply by sticking with your insurance carrier long enough, this discount means you can experience major savings without having to do anything or make any major changes.
Additionally, various factors may cause your insurance premium to increase over time. Such factors include things like where you live, what car you drive, and even your credit score. By seeking out and taking advantage of special discounts that are available, you can keep up with increases to your insurance without having to adjust either your lifestyle or your coverage levels.
Are There Other Ways to Save on Car Insurance?
Other major ways to save on car insurance include other discounts such as discounts for safe driving and good grades. You can also seek to bundle your insurance policies together (such as getting car insurance and homeowners insurance from the same company). Finally, you can always save money by switching to another insurance carrier.
In many cases, switching to a new insurance carrier is the best way to experience real savings on your monthly premium. So while we recommend taking advantage of the special discount, you should never be afraid to shop around for better auto insurance rates.
Are Loyalty Discounts Always Worth It?
Loyalty discounts are almost always worth it because they offer a quick way for you to save on your monthly premium. The only time you should forgo a loyalty discount is if you could save more money by switching to a different carrier altogether.
Occasionally, less-reputable insurance companies will use customer retention discounts to effectively mask rate hikes across the board. For example, getting a 10% customer retention discount is functionally meaningless if your overall rate has increased by 20%.
Your best bet is to find an insurance company that offers the most competitive rates along with great discounts. That way, you can save as much as possible each and every month!
Get the Best Car Insurance Prices and Discounts Online Today!
Now you know how the customer retention discount works and how it can save you money each month. Do you also know how important it is to find a carrier with great rates? What if you could have the best of both worlds?
Here at Freeway Insurance, we love to reward our most loyal customers with the discounts they deserve, along with the automobile insurance coverage prices they need. We can quickly and easily provide you with an online quote. Or feel free to give us a call at 800-777-5620. Finally, you can also visit us at an office near you.