What Is a Car Insurance Discount?
A car insurance discount is a deduction your insurance company makes to your car insurance premium. Almost all insurance companies offer discounts to appeal to potential customers. Typically, insurance carriers may suggest some discounts in order to bring in your business, such as bundling policies or even a new customer discount.
But there are many more discounts available to help you save money on your car insurance policy. We're going to point some of those out so you can ask your insurance agent about them and find out if you qualify for some savings.
In many cases getting an insurance discount on your car is easy, all you have to do is ask.
How Much is Auto Insurance?
In the United States, the average cost of an auto policy is $565 annually for the state-required minimum coverage and $1,771 annually for full coverage, which offers the legally required liability, plus collision coverage and comprehensive insurance for greater protection
Across the United States, most drivers will pay for the most common car insurance, since it is required. That typically includes some form of liability coverage (bodily injury liability and property damage liability). This is so states don't have to pick up the costs of car accidents.
There are many factors that go into determining each person's auto insurance cost. Starting with age – young drivers have higher rates and more mature drivers have a lower rate – and continuing one with driving record. Those with 3-5 years of a clean driving record (no accidents or citations) will see a lower rate than those with accidents and tickets on their driving record.
Getting a Free Auto Insurance quote with Freeway is easy!
How Much Can I Save on My Current Policy?
While a safe driving discount may save you 25% or more, you could get a modest 3% discount for having or installing anti-lock brakes. Completing a defensive driving course usually saves you 10%. Insuring multiple vehicles could save you anywhere from 10% to 25%. Other types of bundling (such as bundling auto and home insurance through certain carriers) can save you about 14%.
How much you save depends on the insurance carrier and the discount, but we have a breakdown below to give you a better idea of the savings available to you.
As you can tell, you can save quite a bit of money with these price reductions. Do you know how to find them?
What Are the Types of Car Insurance Discounts Available?
There are many, including ones for good drivers, good students, former and current military and more. Perhaps the best thing about car insurance discounts is that there are so many different kinds available. And as we noted before, you may qualify for some already!
For example, a safe driving rewards you for being accident-free. There are others available such as:  homeowners, students that leave their cars at home while attending college, and completion of defensive driving courses.
One that may provide some financial relief to parents who are insuring a newly-licensed teen driver involves the use of smart apps that track the teen's driving habits.
Some require you to make additions to your car, such as adding antitheft devices. Some are tied to your relationship with the insurance carrier. For example, you may qualify for savings for setting up an auto-pay on your premium or paying in advance, and you can get them for staying with the insurance company and for bundling different policies available.
Getting a Free Auto Insurance quote with Freeway is easy!
Let's take a closer look at some of the discounts available.
Good Student

In order to qualify for this, young drivers should be a full-time student in high school or college who makes good grades, typically a "B" or above.

Safety Features

As we mentioned, installing anti-lock brakes and anti-theft devices will make you and your auto safer – something an insurer can get behind.

Clean Driving Record

A safe driver is one who has demonstrated to the company that they are not likely to file a claim for any accidents by having good driving habits. Other factors that demonstrate a safe driver is the use of seat belts. If you get into a crash and you – and your passengers – are not wearing seat belts, your auto insurance company may deny your claim since wearing seat belts is the law.

Professionals

There are some considerations available on the cost of your insurance financial products if you belong to a professional organization, for example an alumni association or fraternities and sororities. Nurses, first-responders, teachers, police officers and firefighters are among those who can receive a discount on their current policy for being in a profession that helps people. Other workers may be able to find types of car insurance discounts through their union membership and federal employees, as well as state and municipal employees, may find their provider offers savings for them.

Green

Have you gone green with a hybrid or electric vehicle? Your insurance provider probably offers a reward on your auto policy for helping save the environment.

Senior

Are you 55 or older? That information could get you the best deal on your auto policy. Some providers will require you to take a course designed for more mature drivers first, but that's only more important and helpful knowledge you need to navigate the roads safely anyway.

Driving Less

If you have joined millions of others and are now working from home, you may be driving less. Maybe you've moved to an area that is more walkable, so you are putting 100s of miles less on your auto. Most savings happen when you are using your ride less than 7,500 miles annually, so if this applies, check into it.

Multi-Vehicle

If you are like many American families, you have multiple vehicles in your driveway and garage. Why not ask your car insurance company,  if that qualifies for a discount. Especially, if you insure all of them with the same provider.

Loyalty Discount

Companies like loyalty. Common car insurance discounts always include a reward for being a returning customer.
How Do Discounts Affect Your Car Insurance Rates?
Depending on the type of discount, they lower your car insurance rates. After you contact your insurance carrier and they verify that you qualify, the carrier will automatically apply the savings to your premium each month. This is typically in the form of a percentage. The exact amount varies from driver to driver and insurer to insurer.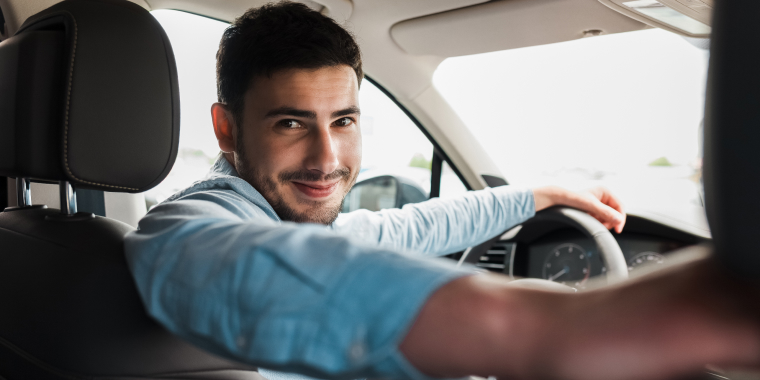 How Can I Get a Discount on My Insurance?
It's a good idea to talk to your agent. These days, drivers handle so much of their insurance paperwork online and some companies are also letting customers adjust their auto insurance policies online. For the best deal in getting a car insurance price reduction, though, you're going to need to talk to an insurance agent.
The easiest way to do so is via the phone. However, you can also visit your nearest insurance agency location. As we noted before, the carrier will usually need to see proof that you qualify. For example, a full-time student, high school or college, applying for a good student discount would need to submit proof demonstrating a good GPA.
Find Types of Car Insurance Discounts Online Today
The best way to save money on car insurance is to do comparison car insurance shopping and switch insurers when necessary. The second-best way is to investigate discounts. But what if you could have it both ways?
By switching to a carrier that offers plenty of great deals, you can lower your base premium and then save even more.
At Freeway Insurance, we offer the most competitive coverage prices. We can quickly and easily provide you with an online car insurance quote. Or feel free to give us a call at 800-777-5620. Finally, you can also visit us at an office near you.