Affordable Car Insurance
Every driver has one thing in common: they'd like to pay less for their car insurance.
The best way to find savings is by comparing auto insurance rates from multiple carriers. But that can get overwhelming fast, especially if you have a less than perfect driving record. That's where Freeway comes in. We are here to help you get the affordable car insurance quotes you need.
So, if you're looking for cheap car insurance, you're in the right place! Plus, we do all the legwork so you can sit back and enjoy those monthly savings.
How Does Car Insurance Work?
A car insurance policy is a contract between the policyholder, usually the car's main driver, and the insurance provider. The insurer agrees to protect the policyholder against financial losses outlined within the policy (this is an important note because if it's not in the contract, insurance companies will not cover it).
As a policyholder, you are concerned with your premiums, coverages, exclusions, and payouts. The premiums are what you pay to keep the policy. Coverages are those conditions outlined explicitly in the policy, where your insurance company will payout. Exclusions are special cases that will nullify your policy, such as driving while intoxicated, preventing you from receiving payouts. And the payout is the amount up to which an insurance provider will make you whole.
The policy is usually set for a term of 6 or 12 months, where the insured pays monthly premiums to keep it enforced. If the insured stops paying premiums, the insurance provider will stop coverage immediately. If the uninsured driver causes an accident while driving, then they are personally on the hook for the costs of damages.
Car Insurance Near Me
Freeway Insurance is proud to offer insurance solutions in all 50 states! You can always find affordable car insurance near you. Whether it's in person at one of our convenient office locations, by phone or online, we are available to help you.
Just click on your state below and you'll find affordable auto insurance options, plus everything you need to know about the rules and regulations in your state, how much the average policy costs, how to save money on your policy with smart decisions, available car insurance discounts and much more.
We Can Help You Save on All Types of Cars, Trucks and SUVs
Compare Auto Insurance Rates Today
You can compare car insurance premium to save money on your car insurance. If you are spending too much money on your car insurance for your budget, that means it's time to compare insurance rates to find a new provider.
Here at Freeway Insurance, we understand that you don't have a ton of free time to research insurance rates. To make things easy for you, Freeway can quickly and easily provide you with a free car insurance quote online.
How to Find the Best Car Insurance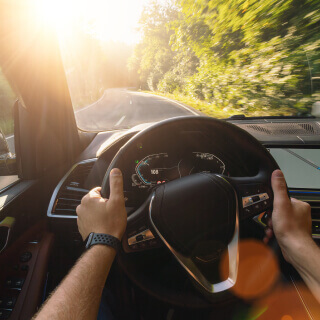 As you can tell, there are plenty of different factors that go into choosing a good car insurance policy. But most drivers would prefer to keep things simple by getting an answer to this question: How can I find the best car insurance?
When it comes to figuring out your insurance policy, you don't have to handle everything alone. Let our experts answer your biggest questions, run a free car insurance quote, and set you up with a policy that can save you money each month while offering you and your vehicle some serious protection.
What is the Average Auto Insurance Cost Per Car?
The average auto insurance cost is about $1,600. However, this number can only tell drivers so much because different states all have their own average car insurance costs. Within those states, there can also be cost variation within different cities and even different zip codes.
Here at Freeway Insurance, we understand that you don't just want a better car insurance rate: You deserve it! To make things easy for you, Freeway can quickly and easily provide you with an online quote.
How Can Your Car Insurance Rates Go Up?
Many factors can impact how your rates go up or down, depending on which factors are allowed at the state level. You may see your rates go up if you move to a zip code prone to car accidents or car theft. Or, your rates can drop when you are older than the age of 25.
Periodically, insurance companies review the status of policyholders to determine appropriate rates. In practice, this happens when renewing policies every 6 or 12 months. When an insurance provider reviews a policyholder's records for renewal and finds accidents, traffic violations, or drops in credit score (some states disallow the credit check practice), they will adjust the policyholder's rates to reflect the increase in driver risk. Accidents and violations will only make your rates go up; avoiding them is the most effective way to keep paying low premiums.
Since insurance providers mostly use the same databases to determine driver premiums, shopping around for a new provider after an accident may only yield slightly better rates. In DUI cases, derogatory marks on your record may require you to file an SR-22 and find insurers who serve high-risk profiles.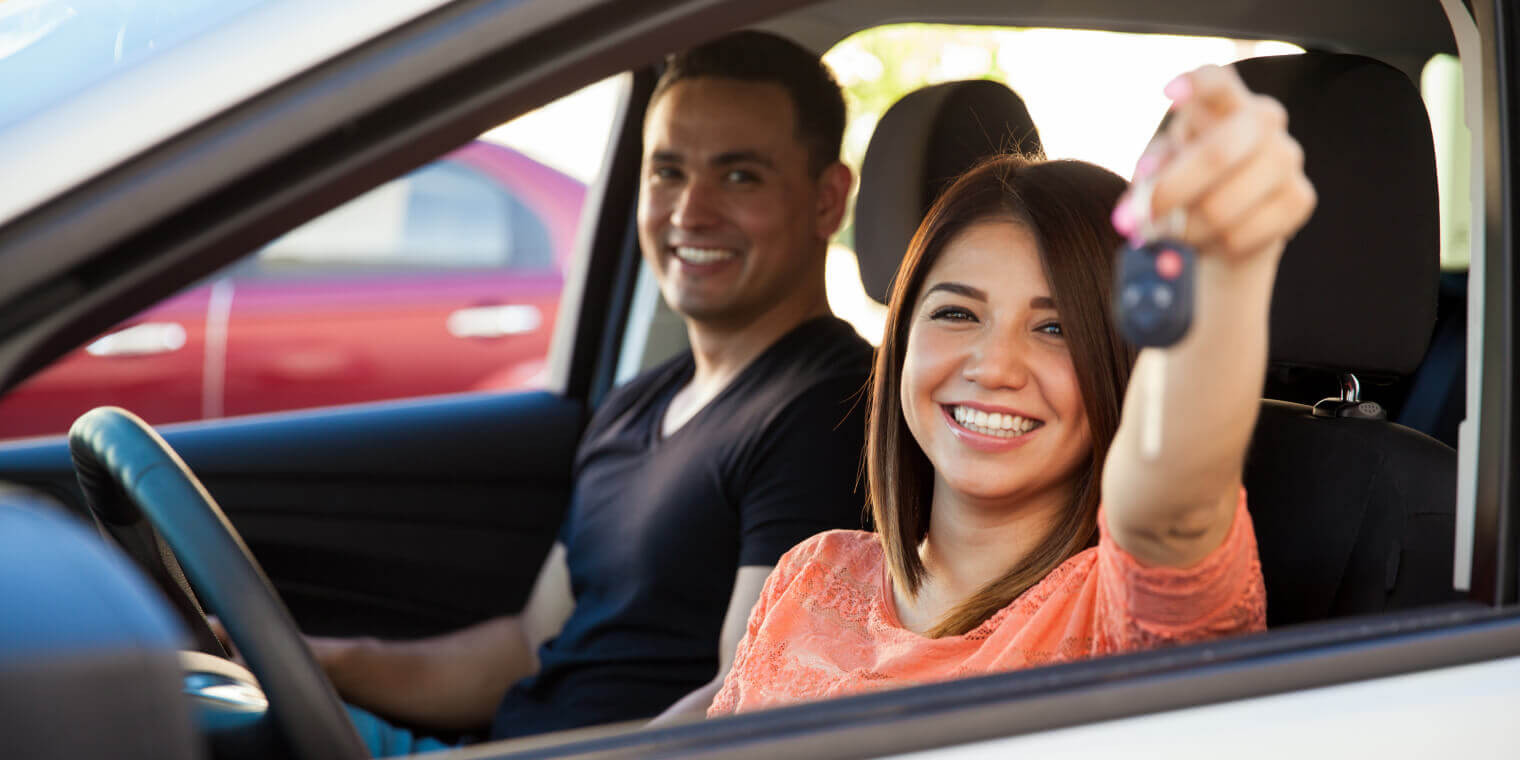 How Can Your Car Insurance Rates Go Down?
After a period of time holding a clean driving record following an accident, typically 3-5 years, you'll see your rates start to decrease. Along with a clean driving record, there are other steps you can take to lower your car insurance premiums over time.
Shop around for cheap car insurance

— The first step to lowering your insurance premiums is to shop insurance quotes for a better one. If you feel you're paying too much, don't skip this step. Find out if you are paying too much by asking. This is simple and easy, considering most reputable insurers will often give you an instant quote online. And competition in the car insurance world is fierce; providers are always looking for new policyholders.

Enroll in a driving course

— Some states and insurance providers reward drivers for successfully completing approved driving courses.. This can result in reduced points on your record and insurance discounts. Inquire with your insurance provider and state DMV website.

Downgrade to a less expensive car

— If you've been driving a luxury car, you're paying more for car insurance than a less expensive car. Sell your car and buy a cheaper on. If you make a profit, then apply that to your new cheaper car insurance policy.

Stop owning a car altogether

— By getting rid of your car, you can purchase non-owner operator car insurance. You'll have to borrow someone's car to drive, but your insurance will be cheaper, and so will your transportation expenses.
Make no mistake, though; a clean and safe driving record is the most important way to ensure you are paying the lowest rates. You should do everything you can to reduce your premium after an at-fault accident; however, it will likely be some time before you enjoy the rates you did before it.
Ready to Get a Quick Quote?
Why Do I Need Car Insurance?
Although insurance requirements are set at the state level — and therefore different in each one — in practice, if you are driving a vehicle, there is little difference; you need to have car insurance. It is best to refer to your state's department of insurance to determine mandatory requirements. You can use the National Association of Insurance Commissioners website to locate your state's official insurance department.
You can't go wrong with getting full coverage auto insurance, as this will almost always be modeled to cover your state's mandatory requirements.
The minimum car insurance required is typically liability insurance, including property and bodily injury liability coverage. This means your insurance provider will be able to pay for injuries and damages that you cause to other people and property but not you.
Six Different Types of Car Insurance
There are 6 different types of car insurance coverage available, which are liability, collision, comprehensive, personal injury protection (PIP), uninsured/underinsured motorist coverage and medical payments (MedPay). Every state requires drivers to carry different types.
Optional or Additional Car Insurance Coverage
Beyond typical auto insurance coverage, most insurance companies offer other optional insurance coverage for you and your vehicle while you are on the road.
Advice Point: Because it is minimally required and the premiums may be less, it is tempting to only insure for property and bodily injury liability coverage and not protect yourself with comprehensive and collision coverage. However, seriously consider your circumstance if you were in an accident and your car was totaled. Would you have enough financial savings to cover your own injuries and damages and purchase a new car? Do you have primary medical insurance? Will you have to stop working? Knowing the answers to these few questions will go a long way in bringing perspective to how vital car insurance coverage is.
Finding the Right Car Insurance
Every driver is looking for "the right car insurance." But what does that actually mean?
Honestly, the "right" car insurance is usually the perfect intersection of the coverage you need, and a reasonable auto insurance price. And by understanding the factors affecting your car insurance and the possible discounts available to you, it's possible to get the coverage you've been dreaming of.
How to Read a Coverage Breakdown
Car insurance policies give their coverage limits as a string of numbers separated by a slash and will look similar to 25/50/25 or $25,000/$50,000/$25,000.
These numbers breakdown into the policy limits, as so:
$25,000 of coverage for bodily injury (per person)
$50,000 of coverage for bodily injury (per accident)
$25,000 of coverage for property damage (per accident)
How Much Car Insurance Do I Need?
Choosing how much car insurance to get is a question of how much risk you want to take on and what deductible you want to pay. A deductible is a portion of damages you pay before the insurance provider begins paying for the rest. For instance, if you wind up in an accident and your deductible is $1,000, but the repairs come to $800, then the insurance company will pay nothing. Had your deductible been $500, the insurance would have kicked in for the remaining $300.
Deductibles work like a risk barometer for insurance companies. If you choose a lower deductible, the company will assume you are riskier and increase your premiums. If you choose a higher deductible, then your premiums should be lower. It is best to consider deductibles, max payout limits, and monthly premiums together when determining the amount of insurance coverage to get.
Get Savings with Car Insurance Discounts
Drivers can save money on their car insurance if they take advantage of all types of car insurance discounts available. Some examples of auto insurance discounts include:
Where to Find Affordable Coverage
Car insurance is more than just a legal requirement; it's also an inexpensive way to protect yourself from the tremendous risks of daily driving. Freeway Insurance can help you navigate the car insurance maze with an online quote or by calling us at (800) 777-5620. You can also visit us at an office near you.