What is a Military Auto Insurance Discount?
A military auto insurance discount is a decrease in your car insurance premium based on having served your country as a former or current member of the U.S. Armed Forces.
It's one way auto insurance companies thank the people who serve their country – and help them save a few bucks a month on their car insurance.
Most major insurance carriers offer a special military discount as well as other car insurance discounts. This discount can save you a lot of money, especially over time. But, unfortunately, many of those who would really benefit from the military discount don't know how it works.
Who Qualifies for the Military Car Insurance Discount?
The military discount is available for active-duty service members, as well as retired service members. Those who are part of the Reserves or the National Guard also qualify for the military discount.
These members of the military typically qualify for discounts across all major insurance companies. But if there is any confusion over whether you qualify, we recommend that you contact us to find out.
By comparing auto insurance quotes, you can experience even more savings on your monthly premium while still getting discounts for military members! Freeway Insurance are experts at finding the most affordable rate possible for your insurance needs.
How Much Money Can I Save With a Military Discount?
While savings can vary, those getting a military discount typically save between 10% to 15% off their normal monthly premium. And finding out what other discounts you qualify for may save you even more.
For example, those getting a military discount can also get a discount for bundling multiple vehicles, which is also a great way to make sure your partner's vehicle is covered. And there may be special discounts depending on your current military status, including emergency deployment discounts.
How Can I Get the Military Vehicle Insurance Discount?
The easiest way to get the military vehicle discount and any other discount is to speak to your insurance carrier. You typically cannot request a document online. Instead, you will need to call them on the phone or visit your closest Freeway office.
If the branch is relatively close to you, then you may have an easier time visiting in person rather than calling them remotely. This is because you may have to provide paperwork that proves your military status, and many find it easier to bring such paperwork in than try to scan it and send digital copies.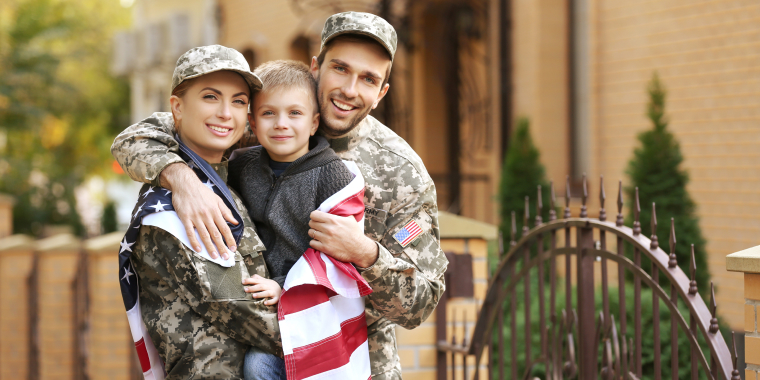 What Paperwork Is Required for the Military Discount?
You typically need to show a specialized form of photo ID to verify your military service. While the exact requirements will vary from insurance company to insurance company, most of them require a driver's license, passport, or state ID card along with other relevant paperwork.
What other paperwork may be required? You may be required to provide a DD-214, a discharge certificate, or active-duty military orders. You may also be required to provide an NGB-22, leave and earnings statement, an ROTC contract, or an appointment letter for a military academy.
Are There Other Ways to Save on Car Insurance?
The military discount is just one way those with military experience can save money on their car insurance. If you are willing to take additional steps, there are many ways you can start saving money.
We have already touched on exploring other discounts. This includes asking about other military discounts as well as non-military discounts. For example, the low-mileage car discount wasn't designed explicitly for military personnel, but it's perfect for those who are deployed and will not be using their car for large parts of the year.
Multiple policy discounts are also a popular way to save. Earlier, we mentioned how you could save by getting a multi-vehicle car discounts by adding your partner's car. You may be able to save more with a multi-policy discount if you get things like homeowners insurance and life insurance through the same carrier who provides your car insurance.
Get Cheap Car Insurance Online Today
Now you know more about the military discount and how much it can help you save. But getting the biggest savings usually involves switching to a better car insurance company.
Ready to have it both ways? Here at Freeway Insurance, we make it easy for you to get the most competitive car insurance quotes as well as offer discounted rates when available. Customer satisfaction is our number one priority. We can quickly and easily provide you with an online car insurance quote, or feel free to give us a call at 800-777-5620. Finally, you can also visit us at an office near you.