Travel Worry Free with Low Cost Car Insurance for Mexico
If your travel plans include a visit south of the border, you should know that the U.S. State Department has issued multiple travel warnings regarding the precautions to take when visiting Mexico. If you're going to be driving within Mexico, you need to purchase auto insurance for Mexico. Your U.S. car insurance will not cover you.
Prepare for your trip and get the reassurance you need to deal with emergencies with Mexican Tourist Automobile Insurance (Mexican Car insurance).
Why Buy Mexico Car Insurance?
Mexico is within driving distance of millions of American households. A popular tourist destination, Mexico has a lot to offer visitors – from beautiful natural landscapes to stunning, culturally important sites.
However, just because it's easy to drive your own car across the border, it doesn't mean that you can just set out on a road trip without preparation. Whether you're driving into the country or planning to obtain a rental car while there, driving within Mexico as a U.S. visitor requires planning.
If you're planning to drive—whether with a car rental or your own vehicle—it is very important that you purchase Mexican car insurance. When you drive in Mexico, the liability coverage of your U.S. car insurance policy is deactivated. If you get in an accident and are at fault, you will be required to follow Mexican law and that includes having car insurance in Mexico. You might face high expenses or even time in jail if you have not purchased Mexican auto travel insurance.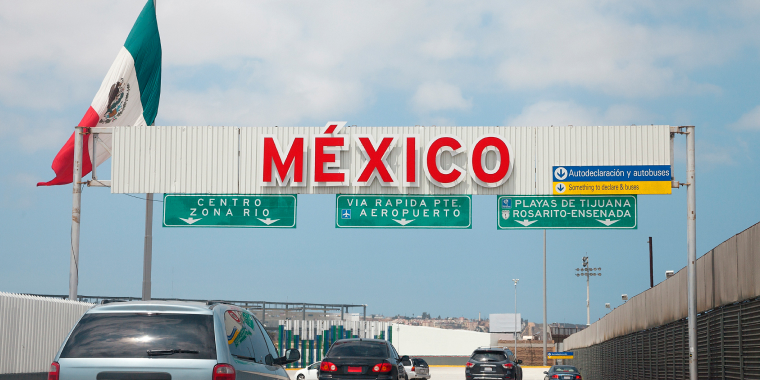 What Does a Mexico Auto Insurance Policy Include?
The best coverage policies for driving in Mexico should include the following:
Liability Coverage that covers you if you're responsible for any damage to third parties or property. This liability insurance coverage is required to meet the legal requirements for driving in Mexico.
Fire and Theft Coverage will protect you in the case your vehicle is stolen or suffers fire damage while in Mexico.
Physical Damage and Collision coverage that covers any physical damage to your vehicle should you be involved in a car accident. This includes damage incurred when striking an animal, tree, or any kind of rollover damage.
Legal Service Coverage. In Mexico, it is not uncommon to be detained if you are found to be at-fault in an accident or if you are found to be driving without insurance. Legal Service Coverage will protect you from thousands of dollars of legal fees that come from legal counsel and/or bail bonds.
Roadside Assistance to help you should your car break down while on the road in Mexico. Roadside Assistance can provide a battery jump-start, a gas delivery, etc.
Find an office near you to help with your auto insurance
How Much is Mexican Car Insurance Per Day?
The costs average between $2 and $40 a day.  The cost depend on several factors including type of vehicle, length of stay and the type of coverage you choose.  You can purchase a policy for a day, a month, or a year. If you plan to visit Mexico multiple times in a year, it is more economical to consider purchasing an annual policy.   At Freeway, our agents will help you choose the best option and coverage based on your travel needs.
Freeway Insurance is proud to partner with the Sanborn's to offer affordable Mexico Car Insurance
How to Choose Car Insurance for Your Trip to Mexico
Look at customer reviews
Thanks to the internet, it's easy to find testimonials from real people. Reading online reviews can be a great place to start when you're vetting insurance companies to ensure you get great customer service. Keep in mind, though, that every traveler has different needs and the top choice for somebody else might not be the same for you.
Read the fine print
You'll want to make sure you're supplementing your review-reading with a good old fashioned perusal of the information that comes with your auto insurance policy. The last thing you want to do is get stuck with an insurance policy that lacks the extensive coverage you need.
Review the claims process in advance
Auto insurance plans all handle claims slightly differently. For example, some companies will require photos or very specific documents to supplement claims. It's best to plan ahead to make sure that you have every document that you'd need to submit a claim for your insurer of choice.
Affordability
Ensure you are working with an agency that has competitively priced Mexican auto insurance with the coverage options you need. Does your policy include medical payments or legal assistance?   Automobile insurance costs can vary greatly depending on whether or not somebody is a high-risk driver.  Freeway agents can help you find the best option at the best rate to give you peace of mind.
Mexico Travel Tips
Security
The U.S. Department of State recommends that visitors exercise increased caution when traveling to Mexico due to crime. Their website provides up-to-date safety alerts unique to each region within the country, as there will be different recommendations if you're traveling to a remote area or to a major urban center like Mexico City. It's a good idea to check this out before your trip.
Don't forget to keep in mind standard best practices that apply to all international travel:
Avoid any symbols of wealth, like wearing a designer bag, expensive watch, or flashy jewelry
Consider using a money belt to protect yourself against theft and pickpocketing
Safeguard your travel documents, such as your passport
Make copies of your important documents and leave a copy with a friend or family member (or upload it to the cloud)
Be aware of your surroundings at all times
Plan ahead to avoid unexpected surprises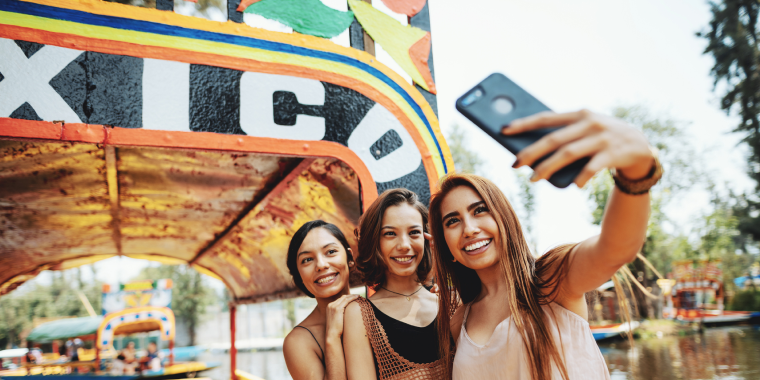 Road safety
If you plan to drive while in Mexico, make sure that you have lined up auto insurance ahead of time. Typical US-based car insurance plans will not cover Mexico. You may also need to secure an international driving permit.
Like the United States, Mexicans drive on the right side of the road. However, driving outside of your home country always presents challenges. Road signs can be confusing and the terrain and both city and highway roads may be uneven. Traffic accidents are common and it is recommended that you exercise a high degree of caution while driving.
Food and Shopping
As is the case with any other travel destination, traveling to Mexico carries the risk of food-borne illness. These illnesses can arise from contaminated food and/or water. While these illnesses are often mild, it's also possible to contract a serious disease like typhoid, hepatitis A, dengue fever, and cholera.
You can help prevent the risk of food-borne illness by washing your hands before handling or eating any food. Try to seek out foods that are served piping hot and avoid undercooked foods. Drink bottled water and avoid any ice made from unfiltered water.
Credit cards are accepted in many locations across Mexico, but it's advisable to carry cash on you. Many merchants outside of large hotels and stores are cash-only. However, be sure not to carry large amounts of cash. This could make you a target for pickpocketing.
ATMs can be found in most convenience and grocery stores. For your personal safety, it's advised that you stick to machines found in bank branches when possible.
Get a Quick Mexican Auto Insurance Quote
Traveling is an exciting adventure! At Freeway Insurance, we can help you feel prepared by providing you with access to the best travel insurance options in a matter of minutes. But if you'd prefer to speak to a human, we understand. Just give us a call at 800-777-5620. Or come see us in person at the nearest Freeway Insurance office near you.
Frequently Asked Questions about Driving in Mexico
Does My U.S. Car Insurance Policy Cover Me in Mexico?
Some U.S. insurance policies may cover your car for physical damage however; the Mexican government does not recognize U.S. insurance as valid.
How Much Does Mexican Auto Insurance Cost?
The cost of your auto insurance will depend on a number of factors, including the length of your trip and the value of the car you're driving. You can purchase auto insurance for a period as short as one day or as long as one year. If you plan to make multiple trips within a year, it might be more affordable to purchase annual insurance.
An example of pricing for a two-week policy for a car valued at $20,000 would be $160. This same policy would cost $270 for one full year. The daily rate would average around $30.
What's the Legal Driving Age in Mexico?
The legal driving age is 18 years old.