We'll Help You File for Affordable SR-22 Insurance Quotes
Things happen. If you've been required to file an SR-22 insurance certificate with the state due to a traffic violation conviction, we understand that mistakes get made. At Freeway Insurance, we aren't here to judge you – we're here to help you get the coverage required and get you back on your feet with affordable car insurance – so you can start getting your life back together.
Regardless of what happened, you still need to drive to get to work, go grocery shopping, and pick up the kids. Don't compound your driving issues by failing to get the state-required liability insurance. We can help you find cheap SR-22 insurance to fit your budget.
What is SR-22 Insurance?
What is an SR-22? SR-22 form lets the state know that you have, at the least, the state-required minimum liability insurance coverage. Minimum liability insurance required vary from state to state. SR-22 Insurance is not insurance but a form your insurance company files on your behalf to let the state know you have the appropriate car insurance coverage. In most situations, motorists who have been identified as high-risk drivers are the ones who must file for SR-22 insurance form with the state and get the minimum required car insurance from a car insurance company.
If you've been told you must file an SR-22 form with your state in order to drive, then you already know it's not as easy as getting routine car insurance. At Freeway Insurance, our agents are trained in finding SR-22 insurance quotes you can afford and making sure everything is properly filed with the state.
SR-22 insurance is a type of car insurance that is more expensive than regular insurance, but luckily, if you follow the rules and don't receive any more dings on your record, you could be paying normal rates again before long.
At Freeway Insurance, we understand that things happen. It shouldn't impact your ability to go to work every day or go grocery shopping because you cannot get auto insurance.
How Much Does SR-22 Cost?
Insurance companies charge a one-time filing fee of between $25-$50 to register your SR-22 with the state. On average, drivers who must file an SR-22 will be looking at an increase of $400-$1,000 in their auto insurance premium. The amount you will pay as a driver with an SR-22 depends on the state you live in, who you insure with and other factors. Some insurance companies won't insure someone who has to file an SR-22.
High-risk insurance is more expensive than regular auto insurance. That's because those who must file an SR-22 with their state have been classified as high-risk drivers. To an insurance company, that means the possibility of a claim is higher. To them, your record speaks for itself. It's always a good idea to shop around and compare car insurance quotes.
Freeway Insurance will insure motorists with an SR-22 burden. And we'll work with you to make it as affordable as possible while you work hard to improve your record going forward.
Ready to Get a Quick Quote?
What Do I Need to Know about SR-22 Insurance?
Also referred to as a Certificate of Financial Responsibility, SR-22 form, or SR-22 bond, an SR-22 is not an actual insurance policy. It is a court ordered government form filed with your state's Department of Motor Vehicles. It serves as proof of insurance to allow mainly high-risk drivers to drive legally. If you do not follow your state's requirement to file an SR-22 certificate, you may lose your driving privileges through a license suspension.
Some states do not require filing an SR-22 form. These states include Delaware, Kentucky, Minnesota, New Mexico, New York, North Carolina, Oklahoma, and Pennsylvania. Other states, such as Florida and Virginia, require a separate FR-44 form for alcohol and substance-related DUI violations.
SR-22 requirements vary by state. States that require an SR-22 want to make sure that high-risk drivers have insurance before they get on the road. You may be considered a high-risk driver if you have:
Been convicted of DUI or DWI
Caused a car accident resulting in injuries
Received a ticket for driving without an active insurance policy
Accumulated excess points against your driver's license
Had your driver's license revoked or suspended
Remember, a conviction for DUI in itself is highly expensive – somewhere in the neighborhood of $2,000-$20,000 and more. This is on top of skyrocketing insurance premiums and, sadly, other tolls – such as death, severe injury and property damage.
Fortunately, Freeway Insurance can provide quality SR-22 coverage at an affordable cost. Filing for an SR-22 is an excellent way to get your driving record back on track.
Freeway Insurance is Proud to Partner with LifeSafer to Offer Affordable Interlock Devices
How Does SR-22 Insurance Work?
After a serious offense, drivers may be required to file an SR-22 form through their insurance provider, who files it with the state after agreeing to cover you. Due to the nature of the SR-22 process, insurers have the right to demand a one-time payment for the entire policy, as opposed to monthly or quarterly installments.
You can expect to pay higher premiums for the entire filing period with an SR-22 requirement, also known as DUI car insurance. Depending on the state and the offense, drivers may need to have SR-22 insurance on file for two to 10 years. If premiums are not paid on time, your insurer will report it to the DMV and your license may be subject to suspension shortly thereafter.
To have SR-22s removed, drivers must be proactive and contact the insurance provider directly.
Note, those who do not own a car may be required to obtain non-owner SR-22 car insurance to fulfill the requirements of their SR-22 certificates. This will allow these drivers to drive rentals or borrow vehicles.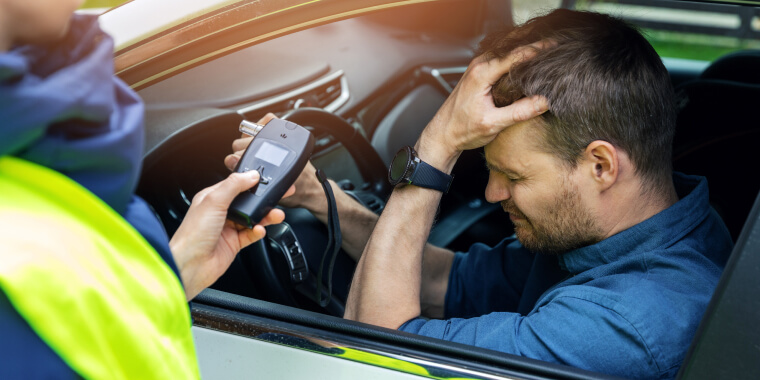 When Do I Need Non-Owner SR-22 Car Insurance?
Drivers will need a non-owners SR-22 car insurance when they receive a request from their state DMV office to file an SR-22 certificate and don't own a vehicle. This is so the state can be assured that those labeled high-risk will have car insurance when and if they drive – even if they currently do not have a car.
Tips on Reducing SR-22 Insurance Rates
Although finding yourself in the position of needing an SR-22 bond means you will be facing higher insurance premiums, there are some ways to reduce your SR-22 insurance rates. For starters, drivers can choose to pare down their insurance coverage somewhat – at least until their rates come closer to normal. Keep in mind that policy additions, such as roadside assistance, can be cut, but may leave you in a vulnerable position if you find yourself stranded.
Additionally, many states can shorten timelines for serious convictions. For example, one offense can have an SR-22 filing timeline cut from five to three years if you maintain a clean driving record.
Lastly, drivers can take defensive driving courses. In many states, defensive driving courses could net you anywhere from a 5% to 10% discount. Other programs also allow you to install a telematics device in your vehicle to track your driving skills and distances driven, passing the data back to the insurance company.
At Freeway Insurance, we can help you make the right decisions while providing you with car insurance options that are sustainable.
How to Avoid Filing for
SR-22 Insurance
It's simple — drive safely. Avoid driving violations, speeding tickets, and driving without car insurance. Even a single lapse in judgment can designate you as a high-risk driver and cause your premiums to skyrocket by more than 100% for at least three years.
All About FR-22 Forms
Some states, such as Florida and Virginia, use two forms — an SR-22 for infractions such as driving without insurance and an FR-44 form for alcohol and other substance-related DUI violations.
Having an SR-22 mandate means you are most likely going to be looking at close to double your car insurance rate while the mandate is in force. Not getting an SR-22 in the first place by being a good driver and making smart choices while behind the wheel is your best bet.
Find Low Cost SR-22 Insurance Quotes Today
If you looking for cheap SR-22 insurance, Freeway Insurance can find you great rates on SR-22 insurance coverage. We are happy to help find the right plan for you. To learn more, get a car insurance quote, visit a Freeway Insurance office or call 800-777-5620 for a free, no-obligation consultation.