Hawaii is arguably the most picturesque state in the nation. It is a tropical oasis immersed with breathtaking sights from Waikiki Beach all the way to the Jona Coast. It also offers one of the more unique ecosystems in the nation, complete with coffee farms, botanical gardens, and endless snorkeling opportunities. No wonder it's a leading destination for honeymooners and nature buffs alike.
Some of the more popular attractions in Hawaii include the Diamond Head State Monument, the Hana Highway, Hanalei Bay, the Mauna Kea Summit, and the North Shore, with its world-renowned surfing locations.
Keep reading to learn more about car insurance in Hawaii, including average monthly premiums, penalties for driving without insurance, traffic data, and ways low-income drivers can save on their next auto insurance bill.
Quick Facts
The most dangerous road in Hawaii is Kahekili Highway, a

21-mile

one-lane

road from Kapalua to Wailuku with rock on one side and sheer cliffs on the other.
Hawaii is a

no-fault

state, which means drivers involved in a car wreck use their own liability to pay for damages, regardless of who is at fault.
In 2019, there were 108 fatalities on Hawaiian roads.
The state of Hawaii has two official languages – English and Hawaiian.
The most expensive Hawaii cities for car insurance are Ewa Beach, Keaau, and Hilo.
How Much Is Car Insurance in Hawaii?
The average cost of full coverage car insurance in Hawaii is $1,127 per year. It is a welcome drop compared to the national average ($1,674). The state-required minimum liability insurance is $345 per year, again much cheaper than the national average of $565 annually.
Car insurance rates are due to many factors, including age, gender, driving history, and other measures that are specific to individuals and the areas in which they reside. To find the cheapest car insurance in Hawaii, motorists should make sure they keep a pristine driving record.
What Is the Average Premium in Hawaii for Cheap Full Coverage Car Insurance?
The average monthly cost of full coverage car insurance in Hawaii is $94 per year or less than $100 per month. Full coverage adds collision car insurance and comprehensive auto insurance coverage to your liability policy.
Collision coverage covers damage to vehicle-on-vehicle impact over and above your liability car insurance, while comprehensive coverage covers damages for things outside of a car accident, such as theft, hail, and vandalism. For example, comprehensive coverage may reimburse you up to actual cash value if your vehicle is stolen.
To lower your car insurance premiums, we recommend working with your insurance provider to reduce coverages, increase deductibles, and take advantage of performance and policy-based car insurance discounts, such as bundling your auto and homeowners insurance policies or enrolling in a defensive driving course.
How Much Is It for Liability Insurance or the Minimum Required Car Insurance in Hawaii?
The average cost of minimum liability car insurance in Hawaii is $29 per month.
Liability car insurance consists of bodily injury/death liability insurance and property damage liability insurance.
Not all Hawaii drivers pay an average of $29 a month for the minimum required car insurance. Insurance quotes are subject to several factors, including age, gender, zip code, driving record, and policy adjustments, such as enrollment in autopay/paperless billing and bundling your auto and homeowner's insurance policy.
How Do Rates Compare Across Major Cities in Hawaii?
Different cities in Hawaii pay slightly different rates. Drivers in heavily populated areas like Honolulu will pay more for car insurance, since there tend to be more accidents and personal injury lawsuits than sparsely populated towns.
Check out the monthly average rates paid by some of the more well-known cities in Hawaii below:
| City | Full Coverage Insurance | Liability Insurance Coverage |
| --- | --- | --- |
| Lihue | $114 | $31 |
| Kahulu | $128 | $41 |
| Honolulu | $130 | $43 |
| Pearl City | $130 | $43 |
| Waipahu | $132 | $43 |
Unless otherwise specified, we use the following methodology to arrive at our average cost: male, age 30, lowest possible legal coverage allowed by state. Your rates will be determined by several factors, including your age, your gender and the amount of coverage you want to purchase.
Are There Good Driver Discounts in Hawaii?
Yes, Hawaiian drivers can take advantage of many good driver discounts. These discounts apply to drivers with a clean driving record for the past three to five years, free of claims, moving violations, thefts, and other mishaps. Some insurers will lean closer to three years while others edge closer to the five-year mark.
Call your insurance carrier every six months to see what types of discounts you can qualify for outside of good driver discounts. This is one way to get the cheapest car insurance in Hawaii. Discounts are awarded on everything from attending defensive driving courses to bundling your auto and homeowners policy, saving a small percentage off each one. Other discounts include:
Getting a Free Auto Insurance quote with Freeway is easy!
Hawaii Car Insurance Laws
If you drive in Hawaii, you must have an active car insurance policy. Failure to provide proof of insurance when pulled over by a police officer or law enforcement personnel at a traffic stop will result in fines, suspended license/registration, and administrative fees.
What Are the Mandatory Car Insurance Requirements in Hawaii?
All Hawaii drivers must carry the following minimums:
$20,000 for bodily injury per person
$40,000 for bodily injury per accident
$10,000 for property damage per accident
$10,000 Personal Injury Protection (PIP) per person
Because Hawaii is a no-fault car insurance state, drivers must carry no-fault or personal injury protection (PIP) car insurance in addition to liability. This insurance helps pay for injuries associated with car wrecks, plus items like lost wages and funeral costs, if necessary.
What Factors Does Hawaii Law Allow in Determining Your Premiums?
Insurance carriers consider many factors when determining the cost of premiums:
Age
Gender
Driving record
Claims history
Zip code
Marital status
Make/model of vehicle
Hawaii is one of only three states that currently do not allow insurance companies to check credit scores when setting insurance premium quotes. Other states are considering banning this practice as well, since it is seen as prejudicial to low-income drivers.
What Is the Penalty for Driving Without Insurance in Hawaii?
Penalties for driving without insurance in Hawaii are steep and furious.
First-time offenders can expect to pay $500 in fines or complete 75 to 100 hours of community service. In addition, licenses are suspended for three months or until proof of insurance is provided.
Second offenses and multiple convictions within five years will see fines increase from $1,500 to $5,000, depending on the severity of the offense. Community service alternative hours go up to 200 to 275 hours, and license suspension is bumped to a year until proof of insurance is provided.
Additionally, multiple convictions within five years could also net you a 30-day jail sentence.
Whether it is your first or third offense, driving without insurance in Hawaii will require you to file an SR-22, which shows proof of financial responsibility and that you are carrying the state's minimum required coverage.
Am I Required to Report an Accident in Hawaii to Authorities?
Per Chapter 291C-20 of the Hawaii Revised Statutes, all Hawaii drivers must file a police report if it results in injury, death, or property damage estimated at $3,000 or more. After an accident occurs, do not leave the scene until a police officer arrives, and do not wait more than 24 hours to submit your report. The sooner you file a police report, the sooner you can file a claim through your insurance provider.
For more information on obtaining police reports and contact information for all of Hawaii's district stations, visit Hawaii Police Department.
Find an office near you to help with your auto insurance
What Is Driving Like in Hawaii?
How Many Car Accidents Happen in Hawaii?
According to the Hawaii Department of Transportation, there were 85 total traffic fatalities (2020) in the state. In 2019, there were 108 fatalities in Hawaii, 52 of which are attributed to speeding.
Some of the most common reasons for these traffic fatalities include excessive speed, impaired, and distracted driving (e.g., use of cell phones).
Due to these accidents, the Hawaii Department of Transportation has been working aggressively to install pedestrian crosswalks for better crosswalk safety between pedestrians and drivers. These are only one of several initiatives.
For more information on Hawaii road traffic and fatal accident data, visit State of Hawaii Traffic Fatalities.
See our breakdown below for the number of fatalities by county in 2019:
| County | Fatal Car Accidents in 2019 |
| --- | --- |
| C&C of Honolulu | 51 |
| Hawaii | 25 |
| Maui | 22 |
| Kauai | 10 |
How Many Uninsured/Underinsured Motorists Are in Hawaii?
The Insurance Information Institute projects that 9.3 percent of Hawaiian drivers drive uninsured in Hawaii. This mark puts it in 34th place, but a far cry from leading states, New Jersey and Massachusetts, which enjoy an uninsured percentage rate of under 4 percent.
Purchasing uninsured motorist coverage in addition to your other car insurance types can help pay for costs when you are involved in an accident.
To view the full Insurance Information Institute report for 2019 and view archived tables for past years, visit Insurance Information Institute: Facts + Statistics: Uninsured motorists.
FAQs About Hawaii Car Insurance
I Am a Low-Income Driver. What Can I Do About Getting the Cheapest Car Insurance in Hawaii?
There are many options for low-income drivers in Hawaii, including switching to a new car insurance agency and shopping around for favorable rates.
One of our favorite ways to lower your insurance bill is to ask your insurance agents for discounts. Discounts are extended on everything from enrolling in defensive driving courses to keeping a clean driving record for three to five years with the same insurer.
In terms of policy, you may also opt for higher deductibles, lower coverage limits, and leaving out uninsured/underinsured motorist coverage, rental coverage, roadside assistance, and other nice-to-haves, but not must-haves.
Remember, insurance premiums are not based on income or socio-economic factors but on driving performance and claims history.
Can an Undocumented Worker Get Cheap Car Insurance in Hawaii?
Yes. As of Jan. 1, 2016, Hawaii does allow driver's licenses to be issued to undocumented workers in Hawaii, as long as they can provide proof of identity and Hawaii residency.
For more information on state policy toward awarding driver's licenses to undocumented workers, visit States Offering Driver's Licenses to Immigrants.
Is It Possible to Get Low-Cost Car Insurance in Hawaii With a DUI Mark on my Record?
Yes. You can get DUI car insurance, although having a DUI in Hawaii will cause your insurance premiums to be more expensive, as well as incurring serious penalties and reinstatement fees. Not every insurance company offers DUI solution coverage, so you may need to shop around.
The average annual Hawaii rate hike with a DUI on record is a whopping $3,247 (versus $2,556 for the mainland). First-time DUI offenses in Hawaii can also expect to see up to five days in jail, up to $1,000 in fines, and one-year license revocation. Second and third offenders will receive a longer jail sentence, steeper fines, and longer license revocation periods.
Unlike other states, Hawaii may also ask that you contribute $25 towards neurotrauma, trauma system special funds, and perform up to 240 hours of community service. These conditions depend on the number and severity of offenses, as determined by a court.
Get an Affordable Car Insurance Quote Online in Hawaii Today!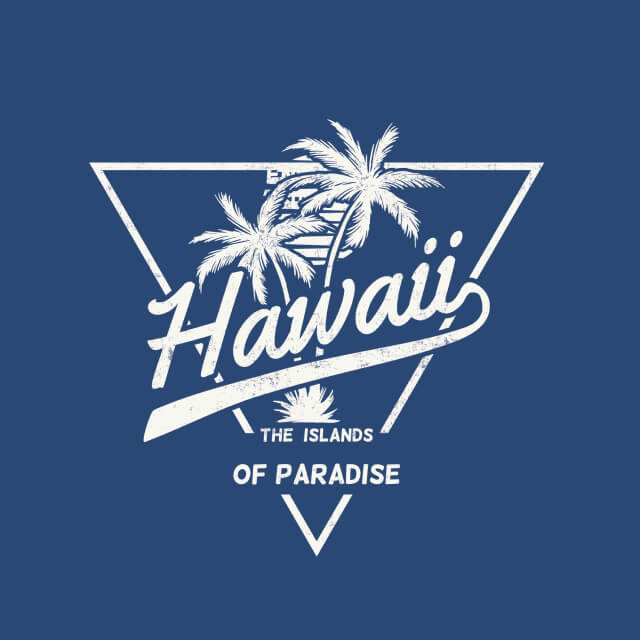 Freeway Insurance is ready to help you find the most competitive car insurance rates in Hawaii for greater peace of mind. Remember, all Hawaii drivers must carry the state minimum required coverage to cover motor accident-related costs.
Let Freeway Insurance help you find an affordable car insurance policy. To get started, request a car insurance quote online, locate a Hawaii office near you, or call us at 800-777-5620 for a quote. Contact us today!
Auto Insurance Info by City
Select a Product or Service to request a quote
Ready to Get a Quick Quote?