What is a Student Auto Insurance Discount?
It's a decrease in rates for young drivers based on some factor associated with your attendance and performance in high school or university. You probably don't have a lot of spare cash just hanging around. But what if you could save money on your car insurance just for attending school?
This good student discount is available through most major carriers. For those who meet certain criteria, including good grades like a B average, this is a great way to save money each month.
The agents at Freeway are experts at finding the right amount of coverage at the best price for young drivers and applying offered price breaks.
Who Qualifies?
It's typically available to both high school and college attendees. As long as you are a full-time student and meet the other criteria, you may qualify.
If you are in college, it is best to learn how your institution defines full-time. Most colleges and universities define full-time as taking a minimum of 12 credit hours at once, but this definition can vary from place to place.
By doing your due diligence and comparing auto insurance quotes and/or switching to the right company, you can get great rates for young drivers and good student discounts while shaving plenty of money off your normal monthly premium.
Are There Any People Who Don't Qualify?
If you are attending college but not full-time, you may not qualify. Additionally, you must typically maintain a certain overall GPA to receive the break.
For example, most insurers require you to have a GPA of 3.0 or higher, meaning an overall B average or higher. So getting a "C" or lower in a single class would not keep you from getting the price break so long as your overall average remains high and you have good grades.
Once you are in college, you may have an easier time maintaining your good grades by carefully planning your classes each semester.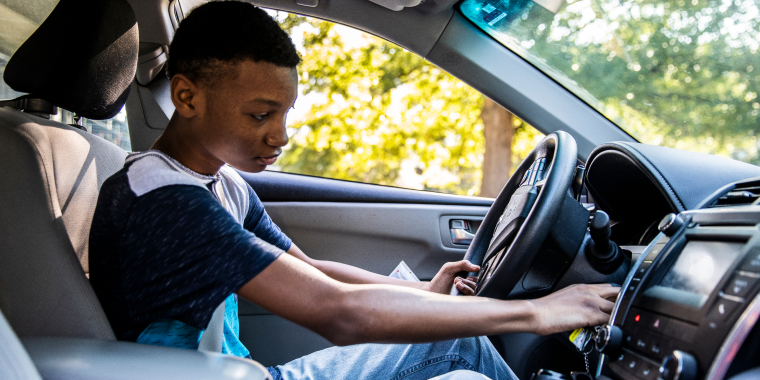 How Do I Get It?
In the case of most car insurance companies, you will need to email your grades at the end of the semester in order to qualify. You'll likely need to be a full-time student, as well.
Are There Other Price Breaks Related to It?
Other related deals may be available. For example, if you are a member of certain fraternities or sororities, this may qualify you for a special membership price.
Keep in mind that there are breaks for memberships in a variety of other organizations, including campus organizations. Therefore, even if you haven't pledged yourself to a fraternity or sorority, you may still qualify for these special savings. Check with your insurer.
Is Anything Available After I Graduate?
You can no longer get the college student break after you graduate unless you return to school. However, you may now qualify for a special alumni discount.
You usually must be a member of your alumni organization. And while it's still good to save on your auto premium, keep in mind that you will likely have to pay annual dues to remain part of the alumni organization.
What Other Vehicle Insurance Discounts Are Available?
You are not limited to getting only the high school or college student price rate. You may qualify for many other available car insurance discounts offered by your insurance company. By applying for multiple, you can save even more money on your monthly premium.
For example, it may be worth bundling with your parent's car insurance policy or your partner's, if possible. Speaking of your parents, if you are leaving your vehicle at home to attend college, they may be able to benefit from a distant college student price during the year. If you bring it to university but don't drive often (perhaps due to abundant public transit), you may also qualify for a low-miles cut.
It's also possible to save money by taking a defensive driving course. While such courses can help anyone, the information is particularly helpful for teenagers, who naturally have higher premiums. It's always a good idea to shop around for the best car insurance or find an insurer that will do that for you. At Freeway, we do the work for you and present you with several good options.
Get Low-Cost Auto Insurance Online Today
Now you have more information about what the good student discount is and how it can help you save money on your premium. But what if you could save even more money on top of that?
The best way to save money is to get multiple quotes and switch to a better carrier, no matter your age. With Freeway, you can experience amazing savings on your standard premiums while still qualifying for great prices. We can quickly and easily provide you with an online car insurance quote. Feel free to also give us a call at 800-777-5620 or visit us at an office near you.