In 2008, Freeway Insurance became a part of the Confie family of companies, one of the largest privately-held insurance brokers in the United States and captured the #1 spot for the seventh year in a row in the annual Top 50 Personal Lines Leaders report by Insurance Journal. Our size is our greatest strength. We have the flexibility to offer a true variety of insurance policies—from the most basic plans to premium coverage. Most importantly, Freeway Insurance aspires to be the most trusted source of insurance solutions, so our customers can have peace of mind.
Our Story
Since our founding in 1987, our dedicated agents have helped thousands of people choose the best insurance plans for their needs, at a price they can afford. Today, our team of approximately 2,000 employees provide our customers and their families with peace of mind by knowing they are insured with the very best, whether they are interested in the most basic plan or a premium insurance policy.
As the largest, privately-held insurance distribution company in the United States, we have the resources to provide you with top-of-the-line insurance choices from the leading major carriers, often with exclusive discounts. Most importantly, we have the experts to guide you step-by-step in selecting the best plan for you and your family. We know that one size does not fit all.

Our English and Spanish-speaking team members have decades of experience in the insurance market. They know how to cover your situation and needs best. At Freeway Insurance, our professionals constantly research, grow, and diversify our insurance offerings to keep up with the ever-evolving insurance market. We are pleased to offer a wide range of plans—from the most basic to premium—in auto, truck, commercial vehicle, fire, flood, homeowners, renters, small commercial, motorcycle, motor home, ATV, watercraft, boat, roadside assistance, identity theft, telemedicine, AD&D, and life insurance products.
We are one of the fastest-growing nationwide insurance distribution companies
As one of the fastest-growing nationwide insurance distribution companies, we can offer policies that will cover you regardless of where you live in the United States. We would be delighted to have you visit us at one of our many offices across the US.
If you don't live near one of our offices, you will get the same exceptional customer service by speaking with one of our insurance agents that can support you over the phone in all 50 states at
888-443-4662.
Our Dedicated Staff is Ready to Help You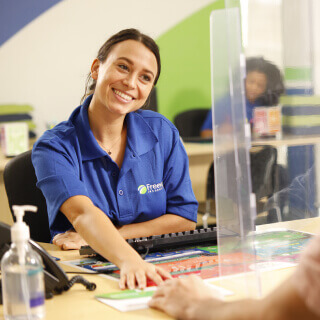 Finding the best car insurance rates through our rate comparison program is easy. And because our agents are committed to delivering the best possible customer experience, they will provide in-person assistance and guidance to help you understand and choose the insurance policy that fits your needs and budget best. We can advise you directly at our local offices, via our website, or over the phone at 800-777-5620.
Find out what our customers are saying about us