Discover the Possibilities – Be a Part of a Winning Team
Freeway Insurance is part of the Confie family of insurance companies. At Confie, our employees enjoy a positive, dynamic, inclusive, and collaborative workplace where performance is rewarded, continued learning is promoted, and employees have exciting opportunities for advancement.
Confie is one of the top five insurance brokers in the United States, but we didn't achieve this milestone by chance. We believe that our success is due to the talented people on our side and our positive corporate culture. We also have one of the most diverse employee teams in the insurance industry.
Our "Total Rewards" Benefits Package
Confie's employees enjoy competitive pay and a convenient work-life balance in their schedules. We also offer a robust benefits package that includes:
Health Care: Choices among several medical, dental, and vision plans.
Retirement Plan: A 401K plan with a percentage of company-matched contributions.
Fitness: A corporate discount at 24-Hour Fitness makes staying active more accessible.
Employee Assistance Program: Confidential assistance to you or anyone in your household who is experiencing personal or professional problems — at no cost.
Extra Perks: Access to disability, hospital indemnity, universal life, critical illness, and accident insurance plans. We even offer pet insurance.
Our Culture | Our Values
As we continue to grow and extend our reach, our priority is focused on recruiting talented and driven people to add to our team and build them up for success. Using our ICARE values as a compass, we have set the stage for continuous, enthusiastic growth. Through these measures, Freeway's work culture reflects excellence, expertise, and commitment.
Embrace the Opportunity
If you are ready to be part of a winning, collaborative culture where advancement is encouraged and performance is rewarded, apply now.
Be Your Own Boss
Get A Freeway Franchise Today!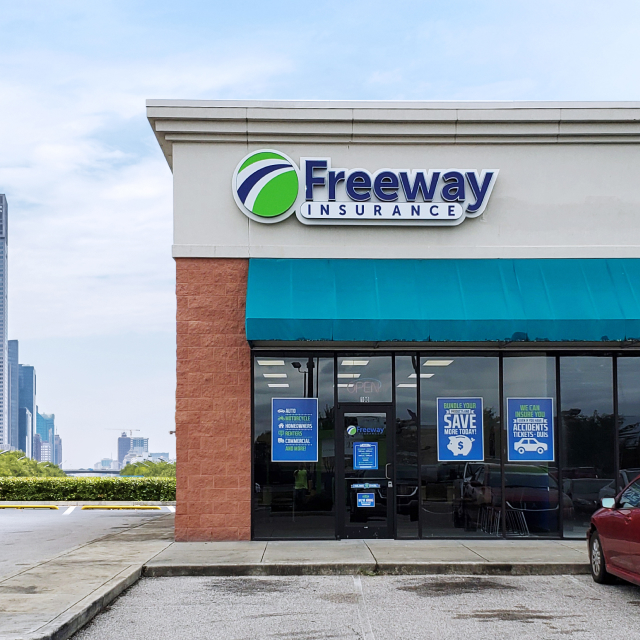 We're looking for enthusiastic entrepreneurs with a passion for exceeding customer expectations. When you invest in a Freeway Insurance distribution franchise, we'll take every measure necessary to help you grow. We will share our established business practices with you. Don't wait any longer to join our Freeway family.