Insure Your Classic Car with Affordable Auto Insurance Today
You've got a passion – a passion for restoring the cars of the past to their former glory. At Freeway Insurance, we have a passion, as well. Our passion is to find you the best and most affordable car insurance quotes for your classic, antique or specialized car.
We'll spend the time necessary to compare classic vehicle insurance rates from multiple carriers to find the savings and protection you need – so you can continue spending your time lavishing attention on that beauty in the driveway.
What Is Classic Car Insurance?
Classic car insurance is insurance coverage for cars in working condition older than 25 years of age that are worth more than the average car of that age. Classic car insurance offers a special type of insurance for vehicles that are known as classic, collector, vintage and/or antique. Classic car insurance is an optional car insurance you can purchase in place of more common car insurance.
For many people, a classic car is nothing short of an investment. If you want to protect that investment, you need to use classic car insurance.
How Much Does Classic Car Insurance Quotes Cost?
Classic car insurance costs between $200 and $1,000 per year, depending on a variety of factors – mostly how much you and the insurer agree that your classic car is worth. However, since you won't be driving your classic car as much as your regular vehicle, your car insurance cost should be fairly cheaper than the car insurance you pay for your every day car.
What Is the Difference Between Classic Car Insurance and Regular Car Insurance?
The difference is that classic car insurance includes comprehensive insurance and collision insurance that reflect the vehicle's worth as agreed upon by you and your insurance company.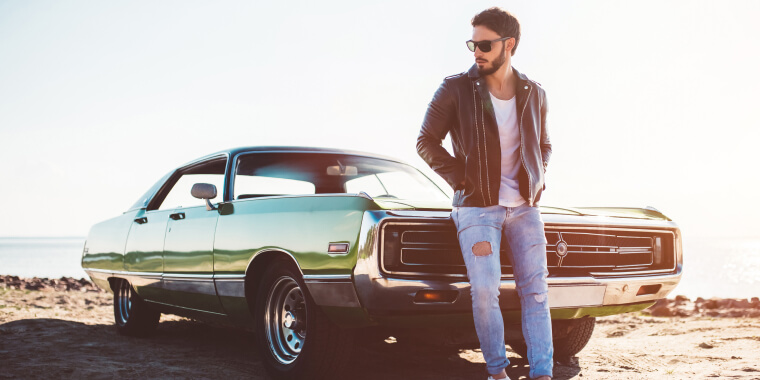 Normal car insurance considers the current value of commonly available vehicles and pays out no more than that value. So, if you should get in a wreck in your 2016 vehicle in 2020, you won't be getting the 2016 value of the car; instead, you'll be getting whatever the depreciated value now that the car is four years old.
Because you've probably invested a lot of money in your classic car and classic cars typically retain their value (and may even increase over time), the car's value is something you and your insurer decide and agree upon together.
Classic car insurance is the same as regular car insurance in that both offer your state requirements as far as liability insurance, any additional medical coverage like PIP or MedPay and uninsured motorist coverage or underinsured motorist coverage. You can also purchase add-on insurance such as roadside assistance.
Should I Get Classic Auto Insurance?
If you have a valuable classic car, then this specialized insurance is the only real way to protect its value. The standard liability and collision insurance you have on your main car are usually not enough to protect a classic automobile. However, another benefit is that you can stack more traditional insurance on top of classic car insurance. This could be handy for anyone who likes to drive their classic car in parades, to auto shows, or simply around town on the weekends.
Furthermore, your insurance carrier may offer more specialized coverage for your classic car as needed. This coverage can help with things like spare parts, roadside assistance, and even protecting your car at a car show when you aren't around.
Is My Classic Car Eligible For Classic Car Insurance?
If your classic car meets the age and condition limits, then it should be eligible for classic car insurance.
For example, most classic cars are at least 25 years old. However, exotic new cars such as an Aston Martin or Lotus may qualify. This insurance can also help to protect specially modified vehicles and, in some cases, more modern cars.
There are other qualifications for eligibility. For example, some insurance carriers restrict how many miles you can drive in the car per year. Most carriers also require you to store the car somewhere that is both secure and safe from the elements (so, not just in your driveway at home). The car must be in good condition and not be one that you use for things like daily commuting or car racing.
There may be additional requirements for the car's owner, including:
Some insurers require the owner to be at least 25 years old
The owner must have another car they use for commuting to work/school
Typically, the owner must have a good driving history
The owner must agree not to race their classic car
What Are Different Kinds Insurance for my Classic Car?
Based on the age of the collectible car, different types of insurance will be available to you.
Classic Car Insurance — This has a broad definition, but more often, it includes cars between 19-25 years old that are of greater than average value for the same make and model of that year. The vehicle must be in good working condition to be considered a classic car.
Antique Car Insurance — To qualify for this insurance level, the car will typically be 25 years or older and in good working condition, original or restored. The proper age bracket for antique vehicles is open to interpretation. Insurance providers will set their own age limits, somewhere between 20-45 years.
Modified Car Insurance — This category of insurance is for cars that have undergone significant modifications and do not fall closely under the restored-to-original category but are from the same family as classic chassis.
Replicas and Kits — Cars representing antiques, 25 years or older, but with separately manufactured components fall in this category. They are not quite classics, but they warrant extra protection.
Get the Best Classic Car Insurance Online Today!
Classic car insurance is usually cheaper (and sometimes much cheaper) than traditional car insurance and it's easy for you to get the best classic car insurance today!
Freeway Insurance is here to provide the classic car insurance you need. We can quickly and easily provide you with an online car insurance quote. Feel free to give us a call at 800-777-5620 or visit us at an office near you.