Protect Your Small Business with Commercial Auto Insurance
Whether you use your own car or a fleet of box trucks to get the job done, Freeway Insurance can provide the commercial vehicle insurance protection you need to help you keep your business moving forward. Freeway has been providing affordable commercial auto insurance for over 30 years and is a name you can trust when it comes to the needs of your small business.
Figuring out what coverage is needed for autos and trucks owned and operated by a business is a challenge for many business owners. Freeway helps business owners determine the amount of coverage they need and provides the lowest prices on commercial vehicle insurance.
Why Do You Need Commercial Vehicle Insurance for Your Business?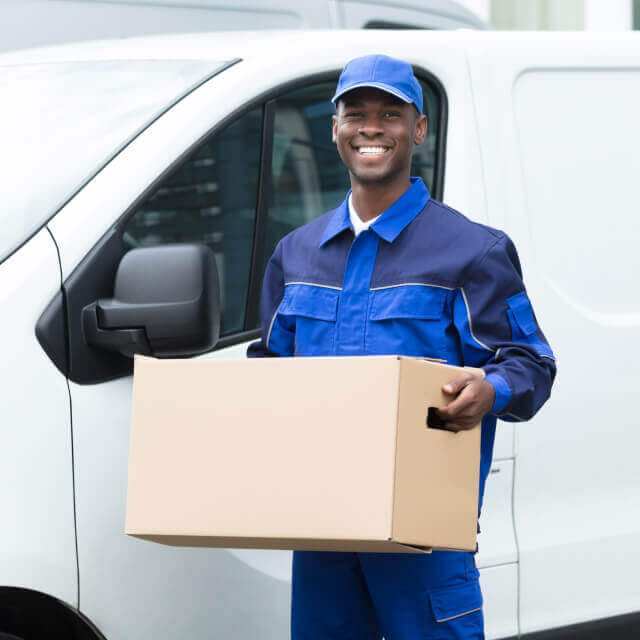 Do your employees use their own cars to perform deliveries, make sales visits, pick up supplies, or run errands for your business? If so, you could be held liable for any accidents they cause. Freeway Insurance has the coverage to ensure you and your business are protected.Our policies protect your business so your revenues aren't siphoned off by legal judgments in the event of an accident involving a business vehicle. Even if your employees only occasionally use their own cars for your business, you could face financial loss if they're involved in an accident.
Customized Coverage That Fits the Needs of Your Business
Commercial auto insurance policies from Freeway Insurance are customized to fit your needs so they only include what you need. A commercial auto insurance quote typically includes rates for the following types of coverage:
Liability
Physical Damage
Medical Payments
Comprehensive
Collision
Uninsured and Underinsured Motorist
Hired Auto
Non-Owned Coverage
Types of Vehicles Covered by Commercial Vehicle Insurance
We insure many types of commercial vehicles in Arizona, California, Florida, Illinois, Nevada, New York, and Texas, including the following vehicles when used for business purposes:
Regular cars and SUVs
Snow plows
And more
Commercial Auto Insurance vs. Personal Auto Insurance
Commercial vehicle and commercial truck insurance policies are similar to standard car insurance policies, but include higher liability limits and coverage specific to your business. Pickup truck insurance, for example, includes optional coverage for a utility trailer, horse trailer, or medium-duty trailer, while box truck insurance offers optional motor truck cargo coverage. And if, for example, you own a landscaping business and only use your vehicles for part of the year, seasonal commercial car insurance may also be available.
Freeway Insurance Commercial Auto Insurance Quotes
Getting commercial auto insurance quotes from Freeway Insurance is fast and easy. Request a free commercial vehicle insurance quote online or over the phone. You can also stop by one of our offices near you, where an insurance advisor will help you find the commercial car insurance policy that fits your needs and budget.
Get a Commercial Auto Insurance Quote Online
If You Have Questions, We Have Answers
What is commercial vehicle insurance?
Commercial vehicle insurance is property damage and liability protection for vehicles designated for business use. Learn Morein or FAQ's page
Is commercial vehicle insurance just for semi-trucks?
No. While semi-trucks, box trucks, company vans, and other such business vehicles should have a commercial vehicle insurance coverage, commercial insurance is not limited to the type of vehicle used. Learn Morein or FAQ's page
How do I know if I need commercial vehicle insurance?
You need commercial car insurance if you use your vehicle to conduct a service for financial gain. Some circumstances that require you to get a commercial vehicle insurance plan include. Learn Morein or FAQ's page