Protect Your Investment with Landlord Coverage from Freeway
Your rental property is an important investment and can provide a steady source of income. But all sorts of hazards, from lightning and floods to kitchen fires and electrical issues, could damage your property—and your wallet. Whether you are a property owner, real estate investor or developer, landlord's coverage helps protect your financial stake.
How Much Does it Cost?
Nationally, the average cost of this type of policy is $1,288 annually. There are many different factors that underwriters use when pricing a policy, so your cost will most likely vary considerably from the national average.
What is Landlord Insurance?
It protects property owners and real estate investors who rent or lease accommodations. Those who choose to protect their investment have three options:
DP-1: A named perils policy with a fairly short list of covered items. This is the basic and most inexpensive policy for property owners.
DP-2: Also a named perils policy with some additional inclusions.
DP-3: Instead of a named perils policy, this comprehensive package includes everything except specifically named exclusions.
In most cases, those seeking insurance for property managers can specify if they want an actual cash value or replacement cost policy. Your Freeway agent can help you pick the best option for your needs, as well as making sure you have all the coverage you want.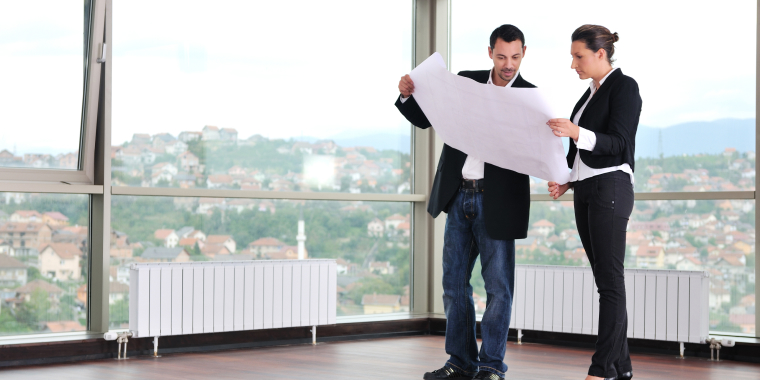 What Type of Housing is Included?
It offers coverage for property owners who lease housing to others. This includes:
Apartment complexes
Duplexes
Vacation rentals, such as Airbnb and VRBO, that you do not occupy
Subletting your own home for more than 12 months
Any housing unit that is not covered under your home policy
How a Rental Property Policy Helps Safeguard Your Valuable Income
What if disaster strikes and your rental property becomes uninhabitable? Rental income coverage is an optional part of a policy and pays you the income you would otherwise lose due to a covered event. If your tenants have to move out, insurance could keep the rental income coming in for up to 12 months.
Because of the variety of coverage available, landlords are often advised to carefully consider different options before buying a policy. Comprehensive provides coverage for all types of situations. In contrast, peril policies generally cover fewer types of damage and list only those losses that will be covered. As a property manager, you should not only consider possible property damages but also libel, slander, and discrimination.
What Does a Rental Property Policy Cover?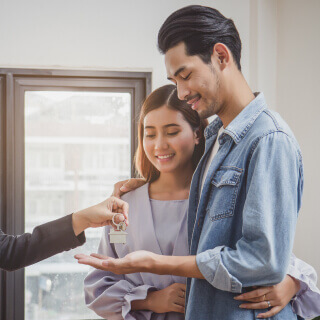 It covers damages to the structure, as well as damages from liability claims and lost rental income. This includes:
Damages to your property
Damages you could be legally obligated to pay
Legal counsel and fees
Is Landlord and Investment Property the Same Thing?
Yes, and it is also known as Rental Property. These are all interchangeable terms.
Factors That Affect the Price of My Rental Property Insurance Policy
Here are some of the factors used to price a policy.
Location and Environment

Is your rental property located in an area prone to hurricanes and tornadoes? If so, it will most likely cost more than property located in a more temperate zone. Similarly, if your units are in an area prone to crime, you may be facing higher premiums due to claims for vandalism, arson and other property crimes.

Size

It makes sense that the larger the property, the more the policy will cost. Policy costs are based on square footage, plus the number of additional buildings, such as sheds.

Value

Even though your rental property may be small, if it's located in the heart of a bustling downtown it may be more valuable than a larger, more rural, property.

Replacement and Repair Cost

The cost of replacing and repairing your building has to do with prices for the materials needed. The materials used for the roof, foundation and structure will all play a part.

Age

A newer building may be less expensive to repair than an older building that may not be up to current codes. Bringing an older building up to code typically costs extra. In addition, it may be hard to find parts to repair certain components. Depending on the build, older places may be more prone to fire with dried wood and older electrical systems.

Tenants

Are your tenants typically long-term renters who take care of their home? This may earn you a better price on your policy than a property that sees a large turnover in residents.

As always, your premium will also reflect your own choices regarding the amount of coverage you purchase, as well as whether you choose add-ons such as income guarantee, flood and more. Freeway agents are well versed in helping you find the appropriate amount of coverage for your needs and your budget.
Are There Discounts Available?
Yes. Just like with any policy, your insurer will reward you for a multitude of items, including:
Be sure and ask your agent if you qualify for any of these or other discounts.
Find Affordable Landlord's Insurance Online Today
Property owners and real estate investors and developers need financial protection for landlords to protect their investment. To find out more, give us a call at 800-777-5620, visit us online for a quote or simply stop by one of our convenient offices.
If You Have Questions, We Have Answers
Do I Have to Have Landlord Coverage?
While it isn't required by law, it is highly recommended if you are renting a property to others and aren't sharing the residence with a tenant. If not, you will be responsible for any losses or damage done to your property along with being held liable for accidents that happen to people on your property.
Should I Require Renters Insurance From My Tenants?
There aren't any federal or state laws that require tenants to have renters insurance, but it is within your legal right to require it as part of a rental agreement as long as it is required for every tenant on the property. Renters coverage also helps your tenant recover losses and damage that happens within their unit without getting your policy involved. There are many cases where your policy won't apply if it is tenant's personal property or if they were held liable in an accident. It is generally a good idea that your tenants have a renters policy and you have a landlord policy in order to cover all bases. However, It is up to you whether or not you want to require your tenants to have renters coverage.