Known for its location in the great lakes, Michigan is one of the ten most populous states in the country. By landmass, it is the largest state east of the Mississippi River.
Although the state has historically been known as the center of the U.S. automotive industry, Michigan has a diverse economy. Other industries include everything from forestry to the high-tech industry.
Like all states, Michigan requires some form of liability insurance to drive. The failure to meet this requirement not only violates the law, but puts you at risk of a costly civil lawsuit if you are ever in an accident. It is crucial to have the right Michigan car insurance coverage before you get behind the wheel.
Quick Facts
There are more than 2.8 million registered vehicles in Michigan.
Michigan has fewer vehicle accidents annually than any other state.
Texting while driving is dangerous in Michigan and across the country.
The most dangerous highway in Michigan is I-75 between the I-96 and I-94 interchange.
How Much is Car Insurance in Michigan?
In Michigan, the average cost of full coverage car insurance is $2,309 per year. This amount is one of the highest in the country and more than $300 over the national average. The high cost of insurance is attributed in part to the steep insurance coverage requirements mandated by state law.
If you are looking for the cheapest car insurance in Michigan, you'll need to understand the many factors that could impact your car insurance premium quote. Your history of insurance claims and accidents will play a big role, as well as your age. Even your zip code could be a factor.
Michigan is one of a handful of no-fault states, which means that drivers in an accident use their own insurance policies to pay for injuries and damages, no matter who was at fault. Most no-fault states (and some at-fault states) require Personal Injury Protection (PIP) coverage to pay for your medical bills if you are injured in an accident and Michigan is no exception. However, unlike most states, Michigan does not have a set minimum amount, but instead, has several choices for drivers to make concerning the amount of PIP they have as part of their insurance policy. These amounts and their rules are:
Unlimited Coverage – the most expensive option, but offers the most protection
$500,000 or $250,000 – the amount your insurance company will pay for medical expenses
$250,000 with persons excluded – you may choose to exclude people who may be driving your vehicle or in your vehicle, including yourself, your spouse and family members, but they must have qualified health coverage that is not Medicare
$50,000 – insured must be enrolled in Medicaid and spouse, plus resident relatives all have qualified health coverage, Medicaid or coverage under another auto policy with PIP coverage
Enrolling in the best PIP coverage for you and your family will likely entail some discussion with each other and a trusted agent.
What is the Average Premium for Cheap Full Coverage Car Insurance in Michigan?
In Michigan, the average cost of full coverage car insurance is $2,309 per year. While these policies might cost more, the coverage provides peace of mind. Full coverage car insurance consists of the liability amount required by law, plus collision insurance and comprehensive coverage. Collision will help to repair or replace your vehicle after an accident. Comprehensive protects your vehicle from events other than car crashes, such as theft or vandalism and some disasters.
Many drivers require something more than the minimum coverage levels required by law. Full coverage car insurance not only protects you from third-party liability claims but also provides you with benefits if you are involved in an accident or affected by some other event.
Remember, in Michigan, liability-only policies will pay for your damages and injuries even if you cause a crash – up to the policy limit. Medical bills or vehicle repairs will add up fast. Full coverage makes financial sense and could be the best thing for you in the long run.
How Much is it for Cheap Liability Insurance Cost or the Minimum Required Car Insurance in Michigan?
If you purchase the minimum level of mandatory liability car insurance in Michigan, you will pay an average of $948 per year. This minimum level of coverage provides a substantial amount of liability protection, given that Michigan has some of the highest insurance requirements in the country.
Your liability policy must have at least $50,000 for bodily injury/death liability insurance per person, $100,000 for bodily injuries per accident, and $10,000 for property damage liability insurance claims per accident, as well as Personal Injury Protection (PIP).
That lower price might sound appealing at first, but those limits only cover your injuries and damages up to your policy limits. With today's vehicle repair and medical costs, you might find yourself paying out of pocket very quickly. If you find the cheapest car insurance in Michigan, be sure it provides all the coverage you need.
Remember: this coverage is only the minimum required under state law. You have the option to purchase more coverage, which can be a good idea for some drivers.
How do Rates Compare across Major Cities in Michigan?
There are several large cities in Michigan, and a sizable portion of the population lives in and around them. It is also notable that the average cost of insurance coverage is higher in the cities compared to smaller communities where there is less traffic and less chance of getting in an accident. Here are some average monthly premiums in several Michigan cities.
| City | Full Coverage Insurance | Liability Insurance Coverage |
| --- | --- | --- |
| Detroit | $478 | $136 |
| Warren | $312 | $94 |
| Lansing | $210 | $45 |
| Ann Arbor | $215 | $48 |
Unless otherwise specified, we use the following methodology to arrive at our average cost: male, age 30, lowest possible legal coverage allowed by state. Your rates will be determined by several factors, including your age, your gender and the amount of coverage you want to purchase.
Are There Good Driver Discounts in Michigan?
Yes! There are many different types of car insurance discounts for drivers in Michigan. One of the discounts that could be available to you is a good driver discount. This discount lowers your rate if you have a history free from tickets or accidents. To find the cheapest car insurance in Michigan, be sure and explore available discounts.
There are also other car insurance discounts available, including:
Lower rates if you do not drive frequently
Automatic payment and paperless billing discounts.
Discounts are one of the ways an insurance agent could help you save money on your policy. Taking advantage of all available discounts could put more money in your pocket than you might realize.
Getting a Free Auto Insurance quote with Freeway is easy!
Michigan Car Insurance Laws
Michigan is known for having some strict car insurance laws. These laws apply to every driver, and the failure to comply with them could have serious consequences.
For example, both first and second offense could result in your license being suspended, up to a year in jail and between $200-$500 in fines (that doesn't include associated fees such as attorney fees). It only goes up from there.
What Are the Mandatory Car Insurance Requirements in Michigan?
Every state mandates a minimum level of auto liability insurance, and Michigan is no exception. The law only sets a minimum for liability coverage—any additional coverage is optional.
Liability insurance protects you after an accident by providing some financial help with injuries and damages. Given the financial risks, the appropriate liability coverage could be more than state minimums. The minimums set by Michigan law include:
$50,000 for bodily injury per person
$100,000 for bodily injury per accident
$10,000 for property damage per accident
Personal Injury Protection – multiple choices offered
Property Protection Insurance – up to $1 million
You are required to carry proof of minimum coverage levels when you drive in Michigan. You do not get a grace period, as these requirements are in place as soon as you receive your license.
What is the Penalty for Driving without Insurance in Michigan?
Liability insurance is mandatory for all Michigan drivers, and motorists that fail to meet the standards set out by state law could face serious consequences. There are two unique criminal offenses in Michigan that apply to the lack of insurance.
First, there is the offense known as driving without proof of insurance. This offense covers drivers that lack the physical proof that they have coverage, even if they do. This could result in a driver's responsibility fee of up to $400, a license suspension, and even up to a year in jail.
The penalties are even steeper for drivers who are not insured at all. They face $500 in driver responsibility fees, a $125 reinstatement fee, and up to a year in jail.
What Factors Does Michigan Law Allow in Determining Your Premiums?
There are several different factors insurance companies can take into account when setting your premiums. These varying factors are why two drivers with similar backgrounds could have very different quotes.
The factors used to determine your insurance rates are all linked to an increased risk of motor vehicle accidents. For example, teenagers tend to pay more for insurance because statistics show they are more likely to be in accidents than adult drivers. Michigan insurance companies are not allowed to consider gender and credit history when giving you a quote for auto insurance, but they can look at your:
Age
Zip code
Accident history
Claim history
Marital status
Type of vehicle
While these factors can increase the price of your insurance, certain discounts could bring it back down. There are other factors that could lower the cost of your premiums, including driving an older vehicle.
Am I Required to Report an Accident In Michigan to Authorities?
Whether or not you are required to report an accident to Michigan authorities will depend entirely on the situation. While there are circumstances where reporting an accident is not required by law, it is a good idea to report it. If the other driver ultimately pursues an insurance claim based on the accident, having a police report could benefit you.
The duty to report an accident is governed by Michigan law. Under the law, it is only necessary to do so when a crash results in bodily injuries, death, or property damage of more than $1,000. Despite these exceptions, most accidents fall into this category, given that any damage to your vehicle is likely to cost at least $1,000 to repair.
Drivers that leave the scene of an accident and fail to report it to the police could face steep consequences. A conviction for a hit-and-run could result in as much as 15 years in prison and a fine of up to $10,000.
Find an office near you to help with your auto insurance
What is Driving Like in Michigan?
How Many Car Accidents Happen in Michigan?
In 2020, there were a total of 245,432 motor vehicle accidents reported in Michigan. The number of total accidents is actually higher, given that not all collisions are reported to authorities. Of those accidents, 1,010 involved fatalities with 1,083 people killed. The number of accidents is greatest in the populations that include the most residents. See the table below for the counties with the most accidents in 2020.
| County | Car Accidents in 2020 |
| --- | --- |
| Wayne | 44,017 |
| Oakland | 26,316 |
| Macomb | 17,796 |
| Kent | 17,056 |
How Many Uninsured/Underinsured Motorists Are in Michigan?
State law might bar motorists from driving without adequate insurance coverage, but the unfortunate reality is that many people do just that. Driving without adequate coverage is especially common in Michigan, which had the second-highest rate of uninsured drivers in the nation in 2019.
In Michigan, approximately 25.5 percent of all drivers are considered uninsured. This number doesn't include the drivers that only carry the minimum level of mandatory coverage. The end result is that there are numerous motorists on Michigan roads that lack the financial responsibility protection necessary to cover an accident claim. This makes full coverage more important than ever.
Another car insurance option available to you is adding uninsured motorist coverage or UIM. UIM provides you with monetary benefits if you are in an accident with a driver that lacks liability coverage.
While you can't control the actions of other drivers, you can select an insurance policy that takes uninsured motorists into account.
FAQs About Michigan Car Insurance
I Am a Low-Income Driver. What Can I Do About Getting the Cheapest Car Insurance in Michigan?
Car insurance is important, regardless of your finances. The failure to maintain an appropriate level of coverage could end up being far more costly than simply purchasing the right policy. If you find yourself personally liable for an accident, it could have significant financial consequences.
The good news is that there are options available for you. Driving an older vehicle could reduce your insurance needs, and avoiding accidents could lead to safe driver discounts.
Be sure to discuss your options with your insurance agent to get the best price possible. Discounts that you never knew existed could make all the difference when it comes to finding an affordable policy. Your insurance agent can review every discount available to ensure that you save as much money as possible. Your financial circumstances should not bar you from being able to insure your vehicle and drive legally in the State of Michigan.
Can an Undocumented Worker Get Cheap Car Insurance In Michigan?
Currently, Michigan does not offer a Driver Authorization Card for undocumented immigrants. Legislation has been proposed to adopt such a card but has not yet become law. If this legislation becomes law, it could decrease the number of uninsured drivers in the state and increase the rate of successful liability claims after an accident.
Is it Possible to Get Low-Cost Car Insurance in Michigan with a DUI Mark on My Record?
Yes. Everybody who is driving must have car insurance. You may face mandatory license suspensions for a while, but you should eventually get your license reinstated. However, you will find that the cost of your insurance has increased dramatically. You can find affordable DUI insurance if you look.
The good news is that a prior conviction for DUI will not automatically prevent you from ever securing insurance again. The bad news is that a DUI conviction could result in the cancellation of your current insurance policy. However, there are DUI solutions available.
Finding a new policy is possible, but you can expect to pay higher rates. After a DUI, you will be considered a high-risk driver and an insurance company will charge you for a high-risk car insurance policy. You'll most likely be looking to secure SR-22 coverage following a DUI conviction.
The impact a DUI has on your record will not last forever. Over time, insurance companies will give less weight to your conviction. However, even as your rates go down, your previous DUI conviction could disqualify you from some valuable discounts.
Get a Low-Cost Michigan Car Insurance Quote Online Today!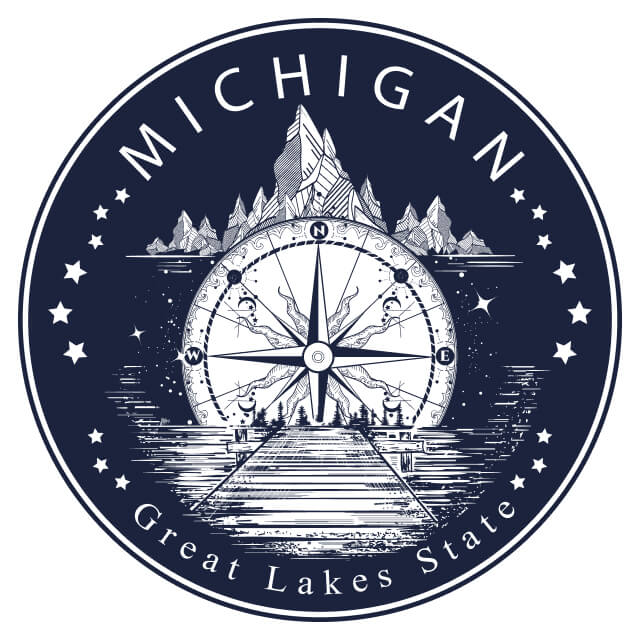 If you intend to live and drive in the State of Michigan, you must have the right auto coverage. For many drivers, the mandatory liability coverage required by state law is only a starting point. Additional liability coverage, full auto coverage, or even UIM policies also make sense for many drivers.
Freeway Insurance is here to help you find the insurance coverage you need at the price that fits your budget. We are proud to help our clients drive with the peace of mind that comes with knowing any accident they are in is covered. If you are ready to get started, you can get a fast car insurance quote online or visit us at a Michigan office near you. You can also call us at 800-777-5620 for a quote. Contact us right away!
Auto Insurance Info by City
Select a Product or Service to request a quote
Ready to Get a Quick Quote?