What are Safe Driver Discounts?
A safe motorist auto savings is a reduced policy premium based on your clean driving history. It's like getting benefits for doing the right thing. With it, you'll have less costs each month for your car insurance as a kind of reward for your safe driving record.
But how do car insurance discounts work? And what kind of safe driving record are insurance providers looking for? Discover how a clean driving record, with little to no points, can knock some of the costs off your monthly car premiums and get a cheap car insurance.
Is There a Difference Between Good and Safe Driver Discounts?
Sometimes. In many cases, the terms mean the same thing. However, some providers offer a combination of accident-free and violation-free insurance reduction on your auto policy. In other words, you can reap benefits if you have managed to avoid both car accidents and traffic violations in the last three to five years.
Good, accident-free and safe are the most common forms of good driving price cuts available via most providers for their policyholders. In addition, your carrier may offer special packages for other kinds of safe driving behaviors.
As always, you are better off calling and asking: with any luck, anything you already qualify for may be discovered, as well.
How Does a Good Driver Discount Work?
Simply put, your insurer will give you a decrease on your policy if you meet the qualifications for the types of safe discounts available. This typically means no moving violations or accidents in a set amount of time – usually between 3 to 5 years.
How Much Money Can It Actually Save?
While it always depends on your provider, most good driver savings costs are worth between 10% to 30% on your premiums. If you drive safely, it does pay off through car coverage costs. How much you save may depend on your carrier. That's why it's a good idea to do some comparison shopping.
For example, there may be lower savings thanks to violation-free and higher savings thanks to accident-free reduction. And while it is usually considered a separate form, you may be able to save 10% or more if you complete a defensive driving course.
Finally, you may be able to save more by "stacking" such as bundling homeowners, car and a life policy together. However, many carriers limit how many you can stack, and some forbid stacking altogether.
Speaking with a Freeway agent can help you find the cheapest car coverage quote available.
What Is Considered a "Clean Driving Record?"
While different providers may use slightly different definitions, a clean driving record usually means policyholders have not been involved in any driving incidents in the last three to five years.
Why is this important? A clean driving record may be disrupted if someone else is at fault for involving you in an accident. But if the insurance company is focusing more on you, personally, accidents you are involved in but not at fault for will be taken into consideration. This can be a double-edged sword, though: insurers may also look at speeding tickets or other violations outside of car accidents to determine if you are safe or not.
In states that use points, if you go for three years with points less than one, you may be eligible.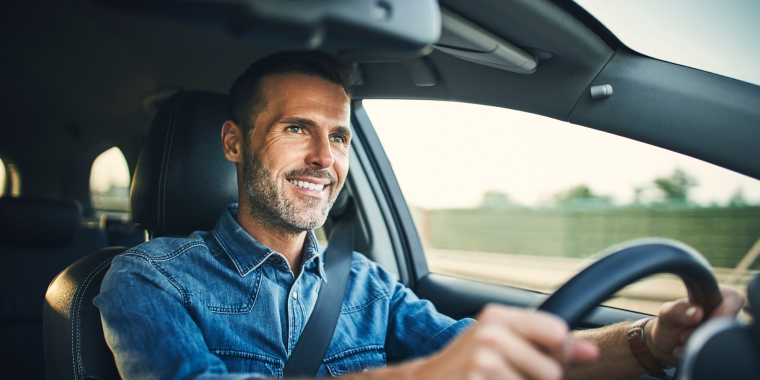 Are There Different Kinds of These Savings?
Safe is a catch-all term, but there are different kinds available. In some cases, you might get the benefits for one on your auto policy but not another.
For example, many carriers have accident-free savings available. So if you haven't been involved in a car accident in the last three to five years, you probably qualify.
In addition, some carriers may also offer violation-free. These are available to drivers who don't have traffic violations not just vehicle accidents in the last three to five years. For a full-time student, a good student discount for good grades at the completion of a semester can save you money.
Best Ways to Maintain a Good Driving Record
You can maintain any good driving discounts you have by driving less frequently, reducing distractions, being gentle with your gas and brakes, and looking into additional options through your carrier. Without taking such measures, even a single-car accident or moving violation could disqualify you.
When you drive less often, you run less risk of getting into a car accident. And you may be able to drive less often by exploring work-from-home options, inviting people over more and going out less, and catching rides with others in your household.
As an added bonus, driving less often may mean you maybe be eligible for low-mileage usage-based price break. There are plenty of others available, as well, including a defensive driving discount for presenting a completion certificate after taking a defensive driving course. In many cities, this is offered as an online course.
What is a Beacon Device?
A beacon device is a Bluetooth-enabled transmitter that works from an app and allows your provider to monitor your driving behavior, as well as how much you drive. With a beacon device and enabled app, you may be able to further enhance your chances of finding insurance reductions. Just keep in mind that a beacon device is kind of like Big Brother – your insurance company is monitoring you from a distance. If this doesn't bother you and you don't mind downloading an app, it's an easy way to qualify for a safe driver deduction.
How Do I Get These Reduced Costs?
Saving money is always a bonus, but to find out what you qualify for, you'll need to get on the phone to your agent. In some cases, you may be able to report changes in your status online, but when your life circumstances change, you should reach out. There are many available policy adjustments for important changes, including things like getting married, graduating from college, finding a new job, moving and many more.
Get Your Best Car Insurance Rates Online Today
A good driving reduction can save you money each month with an insurance reduction. But you can save even more money by switching to an insurance provider that offers more competitive rates! If you've got questions, we've got answers.
Here at Freeway, we offer the best of both worlds: great rates and great savings. You can get a fast and free online auto insurance quote or feel free to give us a call at 800-777-5620. Finally, you can also visit us at an office near you.