Nevada is best known for being the home of glitzy, glamorous Las Vegas, but it has a lot more than that to offer. It's home to tremendous natural beauty and offers a multitude of things for the adventurous soul to do in summer and winter. Lake Tahoe is a gorgeous lake perfect for water sports and Lake Mead is a man-made wonder. In the winter, residents and visitors can put their skis on and hit the slopes at Mt. Rose, an extinct volcano. There's plenty of old, historical ghost towns where people can put on their cowboy hats and pretend they are taking part in the Gold Rush. And if you fancy yourself a sand rat, there's some of that, too, in the Mojave Desert.
You'll need to have car insurance to drive in Nevada since it is a state requirement. The state maintains a real-time database, and every insurance company must report both active and lapsed insurance in real time. If your car insurance lapses, you don't need to be caught — the state will send you a notice right away.
Quick Facts
There are over 690,000 automobiles in Nevada
Las Vegas drivers are 21% more likely to have an accident than the national average
The deadliest stretch of road in the country is Interstate 15 between Las Vegas and Las Angeles
How Much Is Car Insurance in Nevada?
The average cost of full coverage car insurance in Nevada is $2,246 per year, which is much higher than the national average of $1,738. The state-required minimum liability car insurance in Nevada averages $860 per year – substantially higher than the national average of $480.
Why is car insurance in Nevada so high? For one thing, there are a lot of people driving in Las Vegas and that translates to an increased number of car accidents. There's also been a rise in vehicle theft. As with other states, Nevada has seen an increase in the cost of car repairs, as well.
How much you pay for car insurance depends on a number of factors, including your age, driving experience, coverage level, and zip code.
Those with more tickets and accidents will pay more than those with a clean driving record. If you live in an expensive area, your property damage liability might cost more. Zip codes with a lot of car accidents will have more expensive insurance than neighborhoods with fewer crashes.
If you are searching for the cheapest car insurance in Nevada, keep in mind that insurance agencies reward drivers with good driving records and it pays to shop around for cheap auto insurance quotes.
What Is the Average Premium in Nevada for Cheap Full Coverage Car Insurance in NV?
The average cost of full coverage car insurance in Nevada is $187 per month.
Full coverage car insurance includes liability car insurance, which pays for other people's damages, and comprehensive auto insurance and collision insurance coverage, which pays for your damages.
If your vehicle is financed, your lender will require you to carry full coverage insurance in order to protect their interest. Many drivers carry full coverage for the extra financial protection and the peace of mind that goes along. Increasing the policy limits of the minimum liability is another way to add a layer of protection.
How Much Is It for Cheap Liability Insurance or the Minimum Required Car Insurance in Nevada?
If you carry the minimum liability insurance in Nevada, you will pay an average of $72 per month.
That sounds great until you realize that you wouldn't have coverage to repair your own vehicle if you were in an accident, or if the car was vandalized or stolen. You also would be at risk if you cause an accident with more damage than your policy limits. It's easy for hospital and repair bills to become very expensive, and you have to pay for anything your insurance doesn't cover.
If you don't have enough insurance, you can be sued. That means lawyer fees, court appearances, and the possibility of having your wages garnished or assets seized. To avoid that make sure you have the right coverage for your needs.
How Do Rates Compare Across Major Cities in Nevada?
Over 70% of Nevada's population lives in Clark County, which is home to Las Vegas. Other major cities include Reno, Henderson, and Carson City. The Las Vegas metropolitan area, along with the Reno metro area, comprise 87% of the Nevada population.
| City | Full Coverage Insurance | Liability Insurance Coverage |
| --- | --- | --- |
| Las Vegas | $314 | $96 |
| Henderson | $236 | $73 |
| Carson City | $149 | $44 |
| Reno | $180 | $54 |
Unless otherwise specified, we use the following methodology to arrive at our average cost: male, age 30, lowest possible legal coverage allowed by state. Your rates will be determined by several factors, including your age, your gender and the amount of coverage you want to purchase.
Are There Good Driver Discounts in NV?
Yes, there are a variety of discounts you can get in Nevada. One that will save you plenty of money is the good driver car insurance discount, which gives you a lower rate based on a history of safe driving and no tickets.
You can also get discounts for other aspects of your driving history, policy, and vehicle. Some deals to ask about include:
Renewal discounts that reward loyalty to the insurer
Discounts for automatic payments, paperless billing, and more
Policy discounts for having multiple cars or insurance policies with one insurer
Lower rates if you drive less than average
Getting a Free Auto Insurance quote with Freeway is easy!
Nevada Car Insurance Laws
Nevada car insurance laws are very strict due to their real-time insurance database. Every insurance company must report which vehicles are covered and which are not. The state knows right away if your insurance lapses or if you are not maintaining coverage on a registered vehicle.
What Are the Mandatory Car Insurance Requirements in NV?
The state minimum requirements for Nevada are:
Find an office near you to help with your auto insurance
What Is Driving Like in Nevada?
How Many Car Accidents Happen in Nevada?
The number of overall car accidents is not tracked in Nevada, but data is available for fatal car accidents. In 2019, there were 283 fatal car accidents in the state, with 302 fatalities. This was a decrease from 2018 when there were 299 fatal car crashes and 329 fatalities.
The table below shows the fatal car accidents by county for the top four counties in 2019.
| County | Fatal Car Accidents in 2019 |
| --- | --- |
| Clark (Las Vegas) | 174 |
| Washoe (Reno) | 35 |
| Lyon | 11 |
| Nye | 10 |
How Many Uninsured/Underinsured Motorists Are in Nevada?
The state of Nevada immediately suspends the registration of any vehicle that doesn't have insurance, but that doesn't mean drivers don't drive without coverage.
The reality is that as many as 20% of Nevada's drivers don't have car insurance. On top of that, 31% of drivers carry only the state minimum coverage, which means they are likely to not have enough insurance to cover damages if there was a serious accident.
That's why it's important to carry uninsured motorist coverage and underinsured motorists coverage on your own insurance policy. You can't control what other drivers do, but you can make sure you have insurance to help if they cannot pay for damages. UIM is not expensive – it generally adds between $50 to $75 per year to your insurance policy. It is one of the cheapest car insurance quotes you can buy.
FAQs about Nevada Car Insurance
I Am a Low-Income Driver. What Can I Do About Getting Car Insurance in Nevada?
You want to make sure you make wise choices about your insurance coverage. You'll need at least the state minimum car insurance, but you may be able to drive an older vehicle and avoid needing full coverage.
Also, make sure you talk to your insurance agent about any discounts you might qualify for, and drive safely so you have a great driving record.
Can an Undocumented Worker Get Cheap Car Insurance in Nevada?
Nevada is one of the few states that allow undocumented immigrants to apply for a driver's license. You can apply for a Driver Authorization Card (DAC), which will enable you to drive legally but does not serve as proof of identification or citizenship.
With a valid driver's license, you will be able to apply for car insurance for your vehicle.
Is It Possible to Get Low-Cost Car Insurance in Nevada With a DUI Mark on my Record?
Find Affordable Nevada Car Insurance Quotes Online Today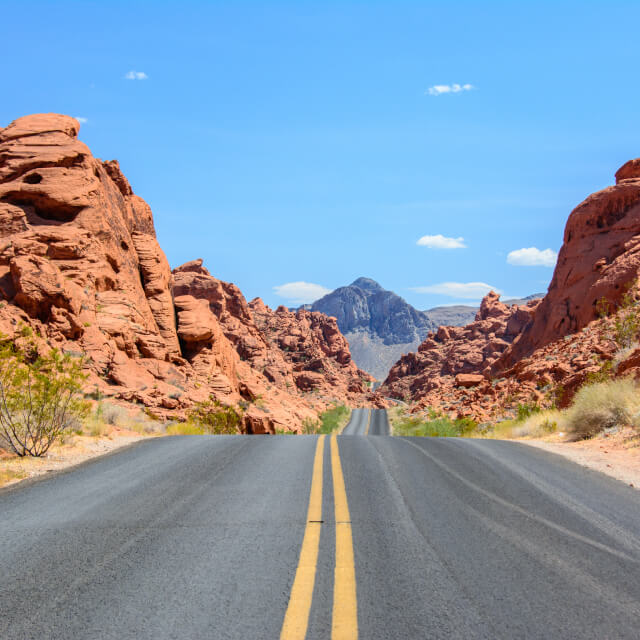 You need to have insurance if you have a car in Nevada. You can lose your registration and have your license suspended if you have a lapse in insurance coverage. There's no reason to pay the fines and take the risk that you'll be involved in an expensive accident when you can find the cheapest car insurance in Nevada.
Let Freeway Insurance help you get started with an online car insurance quote or visit us at a Nevada office near you. You can also call us at 800-777-5620 for a quote. Contact us today!
Select a Product or Service to request a quote
Ready to Get a Quick Quote?