Thank you for choosing Freeway Insurance for your insurance needs. For your convenience, all payments can be made by phone, by mail, at one of our retail locations or online.
Making an Online Payment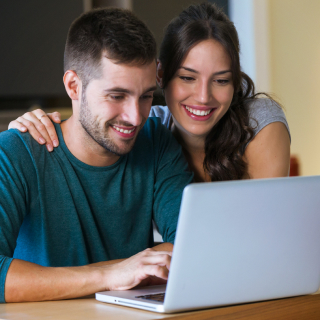 Many of our insurance carriers offer online payment services. Click below to access our payment portal.
Visit Our Offices
You can make a payment at any of our retail offices. We accept cash, credit card and debit cards.
Find a Location
Over the Phone
If you'd like to make a payment over the phone, you can reach us anytime during regular business hours.
888-443-4662
By Mail
If you want to send a check or money order, you can mail it to:
Freeway Insurance
7711 Center Avenue, Suite 200,
Huntington Beach, CA 92647
If you have any questions about payments, call our Customer Service department at 888-443-4662 and they will be happy to assist you.
Where to Find Affordable Coverage
Car insurance is more than just a legal requirement; it's also an inexpensive way to protect yourself from the tremendous risks of daily driving. Freeway Insurance can help you navigate the car insurance maze with an online quote or by calling us at (800) 777-5620. You can also visit us at an office near you.
Select a Product or Service to request a quote
Ready to Get a Quick Quote?