One of the oldest states in the country, Virginia was admitted to the Union in 1788. The state is rich with history and is nicknamed the "Mother of Presidents" given how many former U.S. presidents have hailed from Virginia. With more than 8.6 million residents, it is also one of the 12 most populous states in the nation.
Every driver in the state is required to provide proof of financial responsibility in the case of an accident. For most people, this is done by purchasing liability insurance and carrying proof of coverage with them at all times. You must comply with this car insurance requirement before driving in Virginia.
Quick Facts
There are roughly 3.2 million registered vehicles in Virginia
Distracted driving is one of the primary causes of accidents in Virginia
Route 460 is Virginia's most dangerous highway
How Much is Car Insurance in Virginia?
In Virginia, the average cost of full coverage car insurance is $1,304 and the state-required minimum averages $441 annually. This is substantially less than the national average of $1,935 for full coverage and $564 for the minimum. Despite the cost of insurance relative to the national average, there are still uninsured motorists in the Commonwealth of Virginia.
It is helpful to remember that numerous factors will be used to determine your premium. That means your rates could differ significantly from the state or national average. These factors include everything from your age to your driving history and even your zip code. Take all of these factors into account when you pursue a car insurance rate quote.
What is the Average Premium in Virginia for Full Coverage Car Insurance?
The average cost for full coverage car insurance in Virginia is $1,304 per year. While this is more than double the premium for minimum liability coverage, there is no question that the additional benefits are valuable. Full coverage insurance could provide you with the peace of mind you deserve every time you get behind the wheel.
Full coverage car insurance is going to cost more annually compared to the minimum level of liability coverage—and for a good reason. Full coverage not only protects you from liability if you are at fault in an accident, but it also provides you with monetary benefits for your own damages. No matter who was at fault, you could recoup the cost of your repairs and medical bills through your policy.
Full coverage insurance is the only way to ensure that you are not left holding the bag after an auto accident. Not only could you avoid paying the other driver's damages, but your full coverage policy could help you avoid your auto repair bills and medical debt.
How Much is it for Just the Minimum Required Car Insurance in Virginia?
The minimum amount of auto liability car insurance required by the Commonwealth of Virginia costs on average $441 annually. While this coverage might meet the government's requirements, it might not be enough to protect you in the event of an accident. It is not uncommon for the total bill following a car accident to exceed the coverage levels of a minimum policy.
Virginia is what's known as a 30/60/20 state. This designation explains the amount of minimum coverage required according to state law. A driver must maintain a minimum of $30,000 for bodily injury coverage per person, $60,000 for bodily injury coverage per accident, and $20,000 for property damage per accident.
It is important to keep in mind that the state required minimum coverage levels are the minimum you must carry to drive legally. You have the option to purchase additional liability coverage, which could be in your best interest. While you would face higher premiums for this additional coverage, you would also gain additional coverage in cases where the damage was significant. Purchasing additional liability coverage could protect you from significant personal liability in the long run.
How do Rates Compare Across Major Cities in Virginia?
Virginia is made up of a variety of communities, both large and small. While the population is centered primarily in Northern Virginia, there are notable communities throughout the state. In these larger towns and cities, it is not uncommon for insurance rates to be higher. The following table outlines the average monthly cost of insurance in some of Virginia's major cities.
| City | Full Coverage Insurance | Liability Insurance Coverage |
| --- | --- | --- |
| Alexandria | $107 | $41 |
| Norfolk | $112 | $41 |
| Richmond | $113 | $41 |
| Roanoke | $90 | $30 |
Unless otherwise specified, we use the following methodology to arrive at our average cost: male, age 30, lowest possible legal coverage allowed by state. Your rates will be determined by several factors, including your age, your gender and the amount of coverage you want to purchase.
Is There a Good Driver Discount in Virginia?
There are good driver discounts available in Virginia. This discount could be an option for you if your record is free from recent traffic tickets or accidents. With a good driver discount, you can save substantially on your car insurance.
Good driving is only one of the ways you could obtain a discount. Many other potential discounts could be available to you as well. Some of these discounts include:
Discounts for paperless billing or automatic bill pay
Reduced rates if you do not drive often
There could be numerous discounts you qualify for that you never knew existed. Thankfully, you do not have to hunt for each of them on your own. Your insurance agent should work with you to find all of the discounts that apply. Taking advantage of these discounts is one of the easiest ways to keep the cost of your insurance low.
Getting a Free Auto Insurance quote with Freeway is easy!
Virginia Car Insurance Laws
Virginia not only requires car insurance for all drivers within its borders, but it also can enforce significant penalties for anyone that drives without the minimum coverage. The failure to comply with these rules could lead to serious consequences.
What Are The Mandatory Car Insurance Requirements in Virginia?
Virginia — just like every other state in the nation — requires drivers to maintain some type of proof of financial responsibility in case they are in an accident. For most people, this involves carrying a minimum level of liability insurance. These requirements are set out by the Virginia Department of Motor Vehicles.
Virginia only requires drivers to carry a minimum amount of liability coverage. Other types of coverage — like uninsured motorist policies — are purely voluntary. Under the law, drivers must carry a minimum of:
$30,000 for bodily injuries per person
$60,000 for bodily injuries per accident
$20,000 for property damage per accident
It is important to note that these coverage requirements are scheduled to increase. For policies effective after January 1, 2025, drivers must carry a minimum 50/100/25 policy.
It is not enough to have the insurance required by law. It is also necessary to keep documented proof of coverage any time you get behind the wheel. You could face consequences for failing to maintain your coverage or even for simply keeping proof in your vehicle.
What is the Penalty for Driving Without Insurance in Virginia?
The minimum insurance requirements set out in the law are not merely suggestions. Failure to comply with this requirement could have costly consequences. One positive difference for drivers between Virginia and many other states is that jail time is not an option with this offense. In many jurisdictions, the failure to secure insurance could result in up to a year behind bars.
In Virginia, a ticket for failure to maintain insurance could result in a $600 noncompliance fee to the DMV. What's more, your license could be suspended. In addition to reinstatement fees, you could also be required to carry SR-22 insurance. This also differs from the approach of many other states who typically provide increased penalties for second and subsequent offenses.
What Factors Does Virginia Law Allow in Determining Your Premiums?
Insurance companies are allowed to use many different factors when determining what to charge you for car insurance. Drivers who share most of these factors in common could face very different policy quotes due to one difference in their lifestyle, location or circumstances.
There is a reason that each of these factors is used when determining the cost of your car insurance. Each of these factors is considered to be linked with an increased – or decreased – risk of an accident. For example, high-risk drivers with a history of previous accidents can expect to pay more. Some of the factors commonly used by insurance companies to set their rates include:
Age
Zip code
Credit history
Marital status
Gender
Type of vehicle
Accident history
Claim history
There is no question that many of these factors could drive up the cost of your car insurance. Similarly, items such as having a great credit score, being married and having no claims will decrease your premium. Other ways to help lower your premium include things like driving an older vehicle. Your insurance agent can also help you find the right discounts to bring your premiums down.
Am I Required to Report an Accident in Virginia to Authorities?
It is necessary to report an accident in Virginia to the authorities in the vast majority of cases. While there are some circumstances where reporting is not necessary, these are few and far between.
Virginia law sets out the requirements for reporting an accident to the authorities. The law gives you the option to make your report to either a local or state law enforcement agency. According to the statute, it is necessary to report an accident if there were bodily injuries, fatalities, or notable property damage. This accounts for the vast majority of collisions throughout the Commonwealth of Virginia. The failure to report an accident could lead to jail time, fines, and other serious consequences.
Find an office near you to help with your auto insurance
What is Driving Like in Virginia?
How Many Car Accidents Happen in Virginia?
In 2020, there were a total of 105,600 motor vehicle accidents reported in the Commonwealth of Virginia. The total number of accidents is higher when you take into account the collisions that were never reported. Of those accidents, 847 of them resulted in fatalities and 272 of those were alcohol-related. It should come as no surprise that the raw number of accidents is concentrated in the most populous counties. See the table below for the counties and cities with the most accidents in 2020.
| Location | Car Accidents/Fatalities in 2020 |
| --- | --- |
| Fairfax County | 8,735/37 |
| Virginia Beach City | 5,300/26 |
| Richmond City | 5,061/26 |
| Norfolk City | 3,835/25 |
How Many Uninsured/Underinsured Motorists Are in Virginia?
The law is clear that drivers in Virginia must carry a minimum level of liability insurance, but the reality is that some drivers refuse to do so. While every state has its share of uninsured drivers, Virginia has one of the lowest rates in the country. In Virginia, an estimated 10.5 percent of drivers lack insurance coverage. This ranks Virginia 31st nationally for the lowest rate of uninsured drivers.
Of course, this figure does not take into account underinsured drivers. A driver is underinsured if they carry car insurance, but it is not enough to cover the full damages following a major accident. If the other driver involved in the crash is underinsured, their policy might not cover all of your losses.
The risks presented by uninsured and underinsured motorists can be dealt with by purchasing the appropriate amount of insurance. You can add uninsured/underinsured insurance protection to your policy.
In fact, there are dedicated policies—known as uninsured motorist policies—that protect you under these exact circumstances. It might not be possible to control whether the other driver in an accident has adequate insurance, but you can select the coverage that will take these risks into account.
FAQs About Virginia Car Insurance
I Am a Low-Income Driver. What Can I Do About Getting Car Insurance in Virginia?
With careful planning, you could obtain the coverage you need even on a tight budget. This planning goes beyond your finances, however. By maintaining a clean driving record, you could take advantage of safe driver discounts that could keep your rates low.
Your best option is to discuss your needs with an insurance agent. A good agent can provide you with practical guidance on how to lower your premiums. They can also go over every available discount for you to ensure you save as much as possible on your policy. You deserve good coverage at a fair price, and your agent could help you get it.
Can an Undocumented Worker Get Car Insurance in Virginia?
Virginia is one of only a handful of states that allows undocumented immigrants to obtain a driver's license. This is important, as insurance companies will only issue policies to drivers who are licensed. This is a relatively new development, as undocumented immigrants were unable to obtain a license before 2020.
Not everyone will qualify for these driving privilege cards. They are intended for non-citizens who do not qualify for a license due to their presence in the country being illegal. The Virginia Department of Motor Vehicles oversees the issuance of these cards.
Is it Possible to Get Car Insurance in Virginia with a DUI Mark on My Record?
If you have a DUI conviction on your record, you are not automatically barred from obtaining car insurance. However, many factors could make the process more costly. For starters, you can only obtain insurance once your initial suspension is completed. From there, you can expect to pay more for your insurance due to your status as a high-risk driver.
If you keep a clean record after your DUI, you will not pay higher rates forever. Eventually, insurance companies will stop charging you higher rates. You might also qualify for safe driver discounts if you keep your record clean.
Get a Low-Cost Virginia Car Insurance Quote Online Today!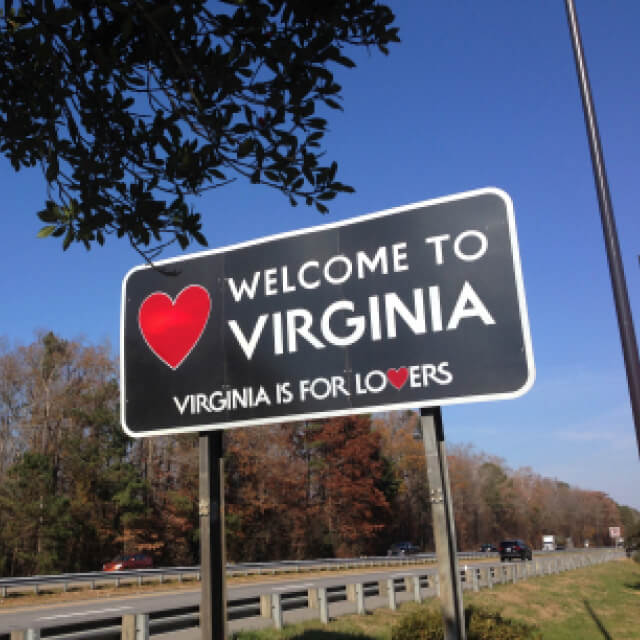 If you are a motorist from the Commonwealth of Virginia, you must maintain the minimum level of insurance required by law. However, you might need additional coverage depending on your budget and needs.
Freeway Insurance is ready to help you get the coverage you need at a reasonable price. To get started with Freeway, you can get a quote online or visit us at an office near you. You can also call us at (800) 777-5620 for a quote. Contact us today!
Auto Insurance Info by City
Select a Product or Service to request a quote
Ready to Get a Quick Quote?