Affordable Pet Health Discount Plan provided by Pet Assure
It's no secret that taking the best care of our furry family members is becoming more and more expensive. Did you know that more than half of American homes have a pet and we spent more than $109 billion on their care in 2021? That's a lot of money. It's no wonder that people are second-guessing whether they can afford to house, feed and take care of a pet in these inflationary times.
That's where we come in. We offer a path to discounted veterinary services program through Pet Assure. It's the same great care you've come to expect for your four-legged (or two-legged or no-legged) friends, just at a better price.
At Freeway Insurance, our agents can walk you through the many ways Pet Assure can help you fit a pet (or two) into your family's budget.
How Much Does It Cost?
It cost between $7 and $10 a month depending on which plan you choose.   Since Pet Assure has no limits on your pet, including no pre-existing conditions clause or age clause, you'll be able to receive a 25% discount on any service for any pet you have.
Find an office near you to get a Pet Health and Discount Service Plan
How Does It Work?
It's simple. Once enrolled, you'll be able to establish care for your pet(s) at an in-network provider in your area. When you use this vet office, you'll receive 25% off vet services and prescriptions. You just provide them your Pet Assure member ID to receive your discount.
What's Covered in the Pet Plan?
Literally anything you need for your pet from a veterinarian is covered. There are no exclusions and no restrictions as long as you visit an in-network vet. Since a Pet Assure membership is a discount off your cost and not specific to the treatment or services, you can use it on any pet at any participating clinic. Some of the in-house treatments you can apply it to include:
Annual wellness visits
Sick or injured visits
Emergency care
Hospitalization
Surgery
Dental procedures
Diabetes management
Cancer care
Much more!
Whether your pet slithers, flies, gallops, spits (looking at you llama!), barks or meows, your Pet Assure membership gives you 25% off their care.
What's Not Covered in the Pet Discount Program?
You cannot use it for things like grooming and boarding, or prescription drugs you take home.
What is Pet Assure?
Pet Assure is a veterinary and prescription discount plan. Pet Assure is not pet insurance, although it can be used in conjunction with pet insurance. What we are offering is a discount plan that you can use at participating veterinarians (in all 50 states) to lower the costs of pet ownership.
And unlike pet insurance, all pets are accepted, whether they are furry, scaly, or feathered. There is no claim handling, you'll just get a straight 25% discount on your vet visits and services. Plus, there's more! With Pet Assure, you can take part in a free Lost Pet Recovery program. And you'll automatically have the normal travel club benefits.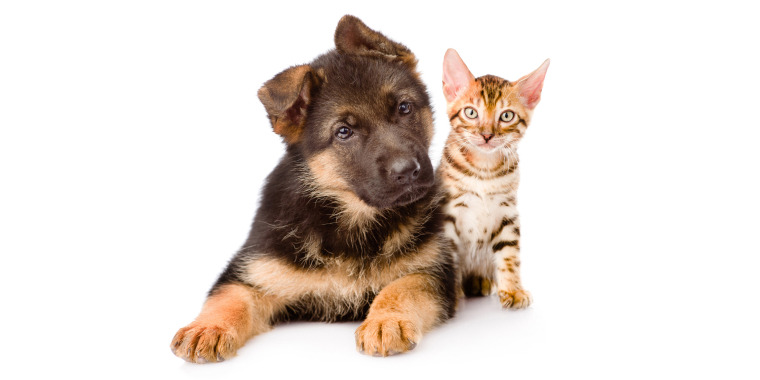 Can I Use it With Pet Insurance?
Yes, if your veterinarian is an in-network provider. You can combine the two for even greater savings on your pet's care.  Freeway Insurance can help you with either option.
What is the Difference Between Pet Assure Discount Service and Pet Insurance?
Pet Assure is a discount service that gives you 25% off services and medicine at a participating vet. There are no claims or deductibles. Pet insurance is a policy with a deductible that allows you to use any vet you choose, but has restrictions and guidelines on what and "who" is covered. Typically, pet insurance has steep rules about pre-existing conditions and age. Pet Assure is much more flexible and includes:
No age limits
No

pre-existing

conditions clause
Immediate savings – no need to file a claim
No deductible
No forms to fill out
Can be used an unlimited number of times
No denial of services
Online account management
No waiting period – use it immediately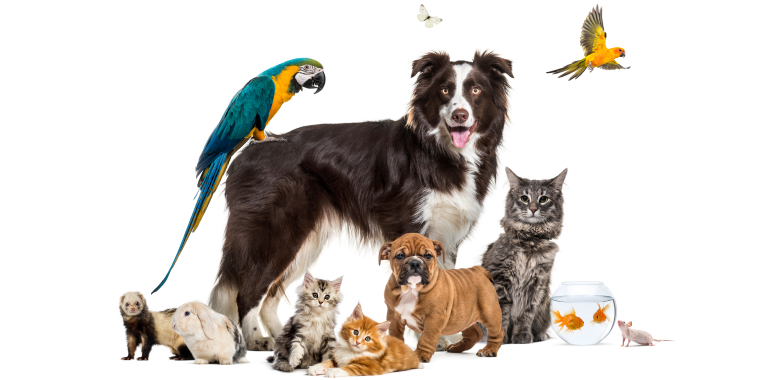 What is the Free Lost Pet Recovery Service?
The free lost pet recovery service helps reunite lost pets with their owners. Many people who find a lost pet either don't know they can take it to a veterinarian to be scanned for a microchip – or they don't care. Once you enroll in the lost pet recovery service, you'll receive an ID tag for your pet that enables anyone who finds your pet to call the number on the tag and find your information. This is better than inscribing your personal information on a tag since you may not be home when someone calls about your pet or you may have moved and just forgotten to switch out your pet's collar.
We Want to Help You Make Pet Ownership More Affordable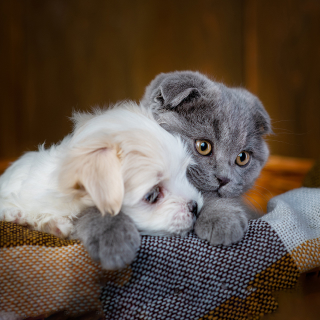 At Freeway, we are pet lovers, too. And we are concerned about the rising costs of bringing a pet into your home and keeping it healthy. With Pet Assure, you'll start saving money on your pet immediately. Visit a local store today!