Telemedicine Offers Peace of Mind
Telemedicine is a growing part of healthcare in America. But many who could benefit from telemedicine don't know what it has to offer.
Telemedicine is when a patient may receive diagnosis and treatment from a medical care professional in a setting other than the traditional brick and mortar medical office or hospital. Historically, this has been done over the phone, but video calls are becoming more popular among patients and doctors alike.
At Freeway Insurance, we offer very affordable telemedicine plans for you and your family. You can purchase a plan online today or our agents can help you find the best plan for your needs.
Why Is Telemedicine Important?
It all comes down to saving time and money. The American Medical Association estimated that a whopping 80% of all visits to the doctor's office, Urgent Care, and ER could have simply been handled via telemedicine. Using telemedicine services can save a family of four an average of $1,000 in avoidable medical expenses while also saving time on a trip to the doctor.
Using telemedicine is also safer and more convenient than a trip to the doctor. You won't have to worry about catching any contagious illnesses from other patients. For that matter, you won't have to sit around for hours in a waiting room, either!
Telemedicine: The Key to Avoiding Costs
Obviously, the biggest benefit of telemedicine is that it helps you save money on insurance. Let's break down how these savings work in the context of a trip to the Emergency Room.
When you go to the ER, the average cost of treating non-emergency conditions is $2,032, which is $1,800 more than in primary care settings. By definition, non-emergency visits to the ER are avoidable. In fact, two-thirds of ER visits are avoidable, which adds up to $32 billion in unnecessary costs each year.
Some of the extra costs are courtesy of the hospital, and hospitals add an average of $1,069 to your medical costs. With telemedicine, you can avoid all of these costs and receive a professional diagnosis from the comfort of your own home.
Other Telemedicine Benefits
Freeway Insurance has a telemedicine plan that is just right for you. Here are a few of the benefits you should know about:
Convenient 6 and 12-month plans
Coverage options include no copay or $25 per call
Everyone in the family is covered
Perfect option for those with no health insurance
Comes with a variety of discounts that can save you money on prescriptions
Everyday Uses of Telemedicine
Still not sure what telemedicine would be useful for? Below, we have some common uses of telemedicine:
Diagnosing common problems, including allergies, cold, flu, bronchitis, pink eye, asthma, rashes, ear infection, and digestive troubles
Asking about home treatments and the medical issues they may cause
Patients who can't leave the house can get a professional diagnosis
Telemedical services are available late at night, on holidays, and at other times you cannot see your local doctor
How Does Telemedicine Work?
Interested in experiencing telemedicine for yourself? Here is a brief breakdown of how the process works.
First, you simply call a number and speak to a telemedical representative
This licensed representative will gather basic information from you. This includes your symptoms, your demographic info, and your payment info (assuming that you have a copay)
In 15-30 minutes, you will be connected to a licensed United States doctor. This doctor can provide a diagnosis and, if necessary, a prescription
Telemedicine Plans: More Affordable Than You Think
You may be hesitant to purchase a telemedicine plan because you are worried about the costs. However, the telemedicine plans from Freeway Insurance are more affordable than you think, with plans costing about 30 cents a day!
There are two different tiers of plans. They are as follows:
| Gold Tier | Platinum Tier |
| --- | --- |
| 6 Month Plan: $65 | 6 Month Plan: $75 |
| 12 Month Plan: $105 | 12 Month Plan: $125 |
No matter which tier or plan you choose, your use of this service is unlimited during the plan period. And you don't have to worry about paying a copay for each call.
Purchase A Telemedicine Plan Online Today!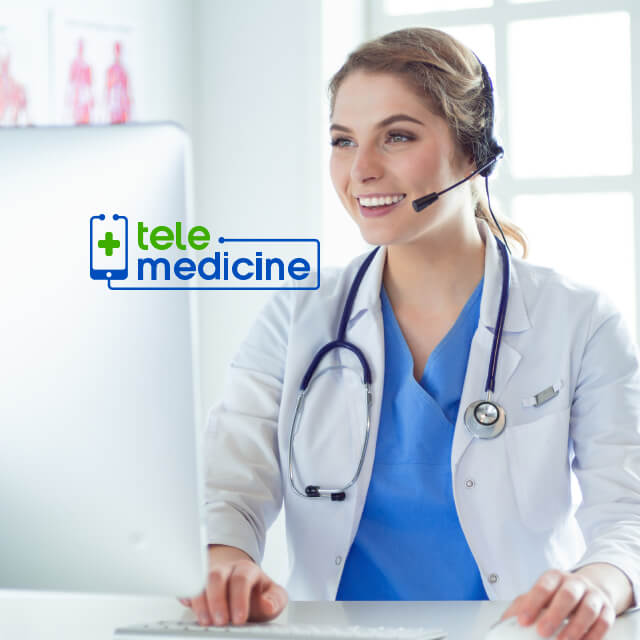 *Restrictions apply.
**Telemedicine Services provided by CareClix.