You Can "Fetch" Affordable Pet Insurance Today!
Many people complain that veterinary bills for their furry family members are just too high. At Freeway Insurance, we heard you and we are doing something about it. Our pets are our family – and we want them to have access to the same quality of care that we have, at a price that's affordable. We have partnered with the ASPCA® Pet Health Insurance program, a national pet insurance provider, to help cover all the important bases for our pets.
At Freeway Insurance, we are all about "sniffing out" ways to make it affordable for you to get the best care possible your pets need – when they need it. Best of all, it takes less than a minute to sign up online.
Pet of the Month
Freeway Insurance, Zippy Paws and NASCAR fan favorite Daniel Suarez are partnering up to give you the purr-fect opportunity to showcase your adorable pet – and win prizes! Each month, we'll be selecting one special photo and the lucky winner will receive free merchandise, a spot on our website and a photo and mention on Daniel's social media feed.
How Much Does Pet Insurance Cost?
Pet insurance rates can vary, from under $10 to over $100 per month. Why the wide range? Just like people, our pets and their needs are unique. Differences in species, age, breed, zip code, and coverage options all affect the pet insurance premium.  At Freeway, we know you are looking for the best pet coverage possible for your dogs and cats, but it also needs to be affordable. The ASPCA Pet Health Insurance program allows you customize the plan that works for you and your best friend – and your budget.
How Does Pet Coverage Work?
It's easy. You can take your pet to the veterinarian of your choice when you need to, pay the bill up front and submit a claim. If your claim is covered, you will receive your reimbursement in the form of a check or ACH direct deposit. There's no complicated in-network and out-of-network decisions to make, as the ASPCA Pet Health Insurance program allows you to see any licensed vet, specialist or emergency clinic in the United States or Canada.
Coverage includes diagnostic testing, exam fees, procedures, and prescriptions – and you can add on coverage for preventive care items, such as annual exams and vaccinations, for an additional cost.
Freeway Insurance is proud to partner with the ASPCA Pet Health Insurance program to offer affordable pet insurance
Can I Purchase Affordable Pet Insurance Online?
Yes, it's fast and easy. The ASPCA Pet Health Insurance program is our trusted partner and is an established provider of affordable pet  insurance. Administered by the second-oldest pet insurance provider in the country, we feel confident that the extensive and caring coverage they provide is on a level you would expect from us. With this program, they offer you benefits that will make you wag your tail, including:
No upper age limits – cover any dog or cat over the age of 8 weeks
Discounts – They offer a 10% discount for multiple pets
Speedy reimbursement – You can choose to receive your reimbursement though direct deposit or in the mail
No network hassles – All licensed vets, clinics, and specialists are in your "petwork"!
Online account management – File your claims, change your preferences, add or subtract pets – it's all available online and through the "My Pet Insurance" app
Is Pet Care Worth It?
Yes. Soaring veterinary bills can have a major impact on your family's budget. Although pet ownership before the pandemic was trending down due to increased financial costs, such as veterinary services, the trend made a dramatic reverse during the pandemic. Now, animal shelters nationwide are dealing with thousands of dumped animals whose owners have gone back to work, but who cannot afford to keep their pets due to rising costs, including veterinary bills, and inflation. We really want to see all pets find their forever home, so we are stepping in to ease the pain in the pocketbook of pet care.
Pet insurance is similar to our health insurance. You wouldn't want to be without coverage in case something happens. And as we get older, we rely on our health insurance more and more. It's the same with our pets. Remember, it's best to get coverage when your pet is young and healthy, since the large majority of pet insurance companies don't cover pre-existing conditions.
What is Covered Under Pet Insurance?
You know your pet and your budget best. That's why the ASPCA Pet Health Insurance program offers customizable plans to fit your unique situation. You can choose from two options, Complete CoverageSM (accident and illness) or Accident Only plans, and you can add a preventive care plan to your policy for just a little bit more per month.
Preventative care is purr-fect for your four-legged fur-babies – and it's affordable. It can help with the cost of annual treatments, such as:
Wellness exams
Fecal or parasite tests
Heartworm tests
Bloodwork
Vaccines
Dental cleanings
Flea/tick/heartworm medication
From tooth to tail, your pet can be covered under the Complete Coverage℠ plan. If your pet is a cat or dog, he or she can be covered for conditions like: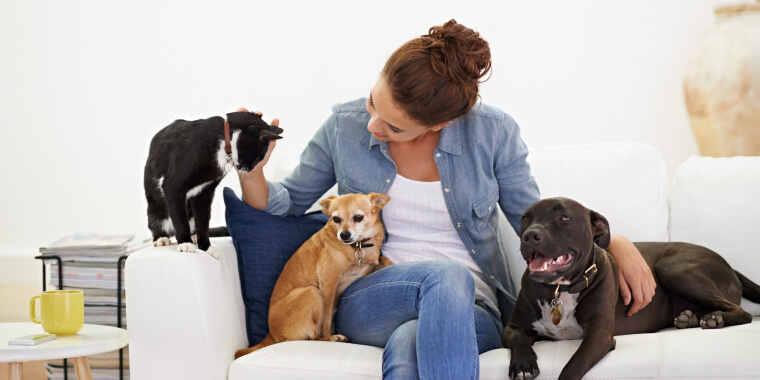 Accidents & injuries – Broken bones, sprains, muscle or tendon injuries, puncture wounds
Common illnesses – Infections, vomiting, diarrhea
Serious illnesses – Cancer, heart disease, diabetes
Chronic illnesses – Skin conditions or arthritis
Hereditary conditions – Blood & thyroid disorders, hip dysplasia
Testing & diagnostics – X-rays, CT scans, MRIs
Procedures – Surgery, chemo, endoscopy
Holistic & alternative care – Acupuncture, chiropractic, laser therapy
If you are looking for something more simple or affordable, you can choose the Accident-Only plan that can cover exam fees, diagnostic testing, medications and other treatments for just accidents and injuries.
Buy Affordable Pet Coverage Online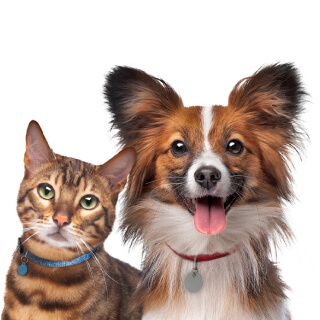 For most of us, our pets are members of our family. We want to protect them and keep them healthy for many years of companionship. At Freeway Insurance, we understand that. We also understand how important it is to create and keep a budget. Planning ahead for life's unexpected challenges is one way we can help you and your pet be prepared, health-wise and financially. Start your free quote by clicking on the link.
Disclosure from the ASPCA Pet Health Insurance program: Pre-existing conditions are not covered. Waiting periods, annual deductible, co-insurance, benefit limits and exclusions may apply. For all terms and conditions visit www.aspcapetinsurance.com/terms. Preventive and Wellness Care reimbursements are based on a schedule. Complete Coverage℠ reimbursements are based on the invoice. Products, schedules, and rates may vary and are subject to change. Discounts may vary and are subject to change. More information available at checkout.
The ASPCA® is not an insurer and is not engaged in the business of insurance. Through a licensing agreement, the ASPCA receives a royalty fee that is in exchange for use of the ASPCA's marks and is not a charitable contribution.
Pet Insurance products are underwritten by the United States Fire Insurance Company, produced and administered by C&F Insurance Agency, Inc. (NPN # 3974227), a Crum & Forster company. C&F and Crum & Forster are registered trademarks of United States Fire Insurance Company.