Known as a popular haven of bourbon and horses, Kentucky is a unique and fascinating place. It offers a healthy mix of nature and entertainment opportunities.
On the nature side, residents and visitors will appreciate Kentucky's Mammoth Cave National Park, a UNESCO World Heritage site famous for its intricate layer of caves. The Cumberland Falls State Resort Park also offers breathtaking waterfall views with plenty of hidden path gems along the "Niagara of the South." Churchill Downs in Louisville is home to the Kentucky Derby and a hub of weekly activity, including Twilight Thursday with live music and plenty of draft beer for less naturalistic entertainment.
Other top Kentucky attractions are the Daniel Boone National Forest, the Creation Museum, Shaker Village of Pleasant Hill, and the Louisville Zoo, with some of the most impressive animal exhibits in the country.
All Kentucky drivers are required to carry car insurance. Keep reading to find affordable options for all coverage types, including the state's minimum required coverage or a full-coverage plan for greater peace of mind.
Quick Facts
There are 2,090,178 vehicles registered in Kentucky (2020)
There were 160,458 total passenger cars involved in Kentucky collisions (2020)
Trucks accounted for 9% of vehicles in fatal crashes (2020)
The county with the highest number of 2020 fatal collisions in Kentucky is Jefferson (116)
How Much Is Car Insurance in Kentucky?
Kentucky drivers pay an average monthly rate of $177 for full coverage car insurance, slightly higher than the national average of $144 and lower than Kentucky's largest city of Louisville ($257).
The average state-required basic liability auto insurance is $62 per month, higher than the national average of $40 and much lower than Louisville's $84 per month.
Remember, car insurance varies significantly, in part due to location. Rural areas will pay less for auto insurance since there are likely to be fewer claims than in more congested cities. Finding the cheapest car insurance in Kentucky can be accomplished by shopping around and comparing auto insurance quotes.
What Is the Average Premium in Kentucky for Full Coverage Car Insurance?
Full coverage car insurance in Kentucky costs around $2,130 per year. Full coverage insurance consists of liability, collision auto insurance and comprehensive car insurance.
By spending a little more money each month and obtaining full coverage, you'll have greater protection if an accident occurs. Remember, you can always drop that figure by maintaining a clean driving record for three to five years and applying for discounts. It should be noted that a single accident could exceed your basic property damage liability, as well as bodily injury liability, resulting in more out-of-pocket costs and plenty of aggravation.
How Much Is It for Liability Insurance or the Minimum Required Car Insurance in Kentucky?
Drivers with the minimum state-required required liability car insurance in Kentucky should expect to pay an average of $750 a year. Many factors determine your rates, including age, gender, driving history, zip code, and claims history.
Because Kentucky is a no-fault state, your basic liability insurance will pay for your damages and injuries, regardless of who caused the accident, up to your policy limits. Kentucky also mandates Personal Injury Protection in the amount of $10,000. However, you can reject this coverage in writing.
How Do Rates Compare Across Major Cities in Kentucky?
Residents of Kentucky will see higher or lower insurance quotes depending on where they live. This is because insurance companies take into account how many claims are filed in certain areas for car wrecks and car theft and vandalism.
Here are the average monthly premiums larger cities in Kentucky pay:
| City | Full Coverage Insurance | Liability Insurance Coverage |
| --- | --- | --- |
| Ashland | $167 | $49 |
| Bowling Green | $144 | $45 |
| Lexington | $153 | $52 |
| Newport | $142 | $46 |
| Louisville | $257 | $84 |
Unless otherwise specified, we use the following methodology to arrive at our average cost: male, age 30, lowest possible legal coverage allowed by state. Your rates will be determined by several factors, including your age, your gender and the amount of coverage you want to purchase.
Are There Good Driver Discounts in KY?
Yes, Kentucky drivers are eligible for good driver discounts, plus other discounts.
Good driver discounts are extended to those with a claims-free driving record for three to five years, depending on the insurance carrier.
In addition, you can be awarded further discounts based on defensive driving principles. For example, installing anti-theft devices like alarms and tracking devices could add money back into your pocket.
Other car insurance discounts to look at for the cheapest car insurance in Kentucky include:
Bundling policies discount

Auto-pay discount
You may qualify for several discounts, so be sure and check with your car insurance agent.
Getting a Free Auto Insurance quote with Freeway is easy!
Kentucky Car Insurance Laws
All Kentucky drivers must carry car insurance. Failure to have an active state minimum car insurance policy will result in fines, reinstatement fees, and the possibility of imprisonment.
What Are the Mandatory Car Insurance Requirements in Kentucky?
Here are the minimum car insurance requirements in Kentucky:
$25,000 for bodily injury per person
$50,000 for bodily injury per accident
$25,000 for property damage per accident
$10,000 personal injury protection per accident
You can always increase these limits and you can also waive the Personal Injury Protection, although since Kentucky is a no-fault state, you may need that coverage if you are in an accident. With the average cost of a new car around $25,000, even a single-car accident will most likely exceed the minimum liability limit for property damage. The higher your coverage limits, the greater your peace of mind.
What Factors Does Kentucky Law Allow in Determining Your Premiums?
There are several factors insurance carriers take into account when determining the cost of premiums.
Here are some of the more relevant factors:
Age
Gender
Driving history
Make/model of vehicle
Zip code of residence
Liability coverages opted for
What Is the Penalty for Driving Without Insurance in Kentucky?
Not having proof of insurance in Kentucky could impose fines, registration suspension, and plenty of aggravation trying to reinstate your license.
For starters, first-time offenders will pay a fine ranging from $500 to $1,000, bumped up to $1,000-$25,000 for second and subsequent offenders. Your registration will also be suspended for a minimum of one year or until you can provide proof of insurance.
Both offenses may result in a 90-day or 180-day jail sentence or a combination of fines and jail time, depending on the court presiding over your case.
To reinstate your license, you will need to pay a $40 fee on top of a court fine. Any license suspension lasting a year or more will also require you to retake your driving exam.
Am I Required to Report an Accident in Kentucky to Authorities?
Anyone in a Kentucky car accident must file an accident report within ten days of the accident if one or more people experience injury/death or more than $500 in property damage. Do not expect your insurance carrier to cover your losses without an accident report.
Failure to file a car accident report could result in fines up to $100.
Remember, Kentucky is a no-fault state. This means that claims by all drivers are filed through their insurance provider with a minimum of $10,000 in Personal Injury Protection (PIP) coverage kicking in.
Find an office near you to help with your auto insurance
What Is Driving Like in Kentucky?
How Many Car Accidents Happen in Kentucky?
In 2020, there were 29,418 car crashes in Kentucky.
Year over year, the period between 2019 and 2020 saw remarkable improvement, cutting the total number of crashes down from 36,706 (2019) to 29,418 (2020). Within the last 21 years, 2001 saw the highest number of total crashes (47,894).
Some of the more common causes of motor vehicle traffic crashes include ignoring traffic controls, failing to yield the right-of-way, exceeding the speed limit, mobile phone distraction, and following another vehicle too closely.
For more information on Kentucky fatality rates, a geographic summary of traffic fatalities by county, and more, visit Kentucky's 2020 Traffic Collision Facts report.
Here are the number of fatal collisions for the top four Kentucky counties in 2020:
| County | Fatal Car Accidents in 2020 |
| --- | --- |
| Jefferson | 116 |
| Fayette | 25 |
| Hardin | 15 |
| Boone | 14 |
How Many Uninsured/Underinsured Motorists Are in Kentucky?
According to the Insurance Information Institute's 2019 Fact Sheet on uninsured motorists, 13.9 percent of Kentucky drivers are uninsured. Although no official stats are kept with exact numbers, these estimates are calculated based on the ratio of uninsured motorists (UM) claims to bodily injury (BI) claims in the state.
13.9 percent places Kentucky 17th in the nation. For perspective, New Jersey has the lowest estimated percentage of uninsured motorists (3.1%), and Mississippi has the highest estimated percentage of uninsured motorists (29.4%).
Although it is not mandatory, you can buy uninsured motorist car insurance fairly cheaply for greater peace of mind.
FAQs About Kentucky Car Insurance
I Am a Low-Income Driver. What Can I Do About Getting Car Insurance in Kentucky?
Fortunately, there are many ways for low-income drivers to obtain affordable car insurance in Kentucky.
Our highest recommendation for lower-cost car insurance is to apply for discounts. The most popular discounts are awarded based on several characteristics, including driver history, vehicle features, affiliations, and how you manage your policy.
For example, driver history discounts offer rewards for being a good driver, defined as someone who has not filed claims within the past three-to-five years. Vehicle-related features eligible for discounts include alternative energy vehicles (electric or hybrid), anti-theft devices, steering wheel locks, and alarms.
Additionally, being affiliated to select professional organizations, colleges, or universities may tack on a small alumni or membership-based discount.
Lastly, do not forget customer loyalty and bundled policies. For example, combining your auto and homeowners insurance can offer savings for each insurance type. Usually, three or more products can be bundled into a policy, including RV insurance, renters insurance, boat insurance, etc.
Can an Undocumented Worker Get Car Insurance in Kentucky?
Unfortunately, undocumented workers in Kentucky cannot obtain a driver's license and therefore, cannot buy car insurance.
Anyone applying for a Kentucky driver's permit/license/ID card must show they are legally allowed to be in the United States.
Is It Possible to Get Car Insurance in Kentucky with a DUI Mark on my Record?
Yes, Kentucky drivers can obtain car insurance with a DUI mark on their record. However, you should expect your premiums to skyrocket.
Additionally, you will most likely be required to fill out an SR-22, which assures the DMV that you carry the minimum required car insurance required by the state.
Note: any first offenses for DUIs in Kentucky within five years will revoke your license for a minimum of 30 days. Second offenses within five years will increase your license suspension period to 12-18 months. A third DUI offense within five years further increases the timeframe to a minimum of two years.
Get a Low-Cost Kentucky Car Insurance Quote Online Today!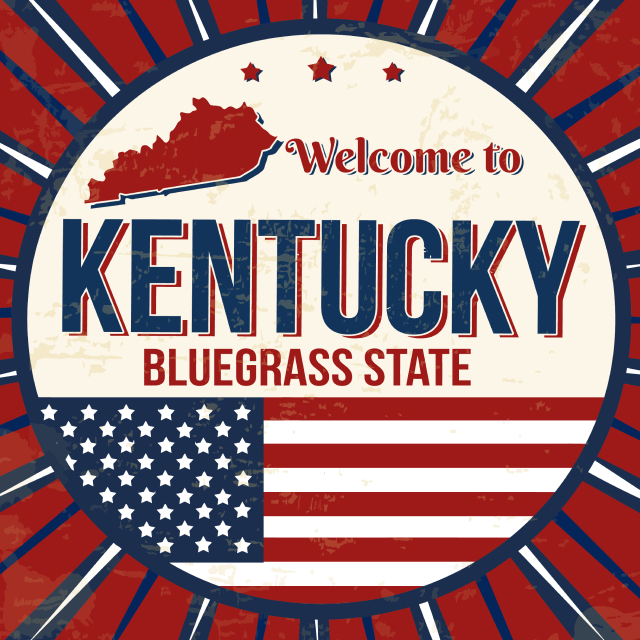 All Kentucky drivers are required to carry car insurance. Protect yourself from financial hardship and plenty of aggravation with minimum liability or full coverage from Freeway Insurance.
Freeway Insurance is ready to help you find the right coverage for you and your family. To get started, request a free online car insurance quote, visit a Kentucky office near you, or call 800-777-5620 for a free quote today.
Auto Insurance Info by City
Select a Product or Service to request a quote
Ready to Get a Quick Quote?