Located in southeastern Kentucky near the Appalachian Mountains, the city of London is a nature lover's dream. London is home to some of the best wilderness opportunities in the country, with Levi Jackson Wilderness Road State Park and the 708,000-acre Daniel Boone National Forest calling it home. It is also one of the most prestigious trail cities in the state — home to some of the region's top bicyclists and hikers.
To drive legally in London, you must have a current auto insurance policy meeting state minimum liability requirements or full coverage. Keep reading to learn more about car insurance in Kentucky, including average rates paid by zip code, penalties for driving without insurance, discounts you may be eligible for, and much more.
Quick Facts
It is the fourth largest city named "London" in the world
London consistently receives high marks as a retirement destination, thanks to its low taxes relative to other cities in Kentucky
On average, London gets 48" of rain and 10" od snow per year
How Much Does Car Insurance Cost in London, Kentucky?
If you live in London, expect to pay an average monthly premium of $59 for the state-required minimum liability, which is higher than the national average of $47. In Kentucky overall, the average is $62 monthly.
For full coverage, which is liability plus comprehensive and collision, drivers will pay an average of $196 monthly, higher than the state's overall average at $177 and much higher than the national average of $148 per month.
Why is car insurance in Kentucky so expensive? For one thing, it's a no-fault state, typically more expensive than at-fault states. Plus there are numerous uninsured motorists (Kentucky is #17 out of 50 for uninsured drivers), automobile crime and vandalism numbers are higher and there are some high-density areas where accidents are common.
Getting a Free Auto Insurance quote with Freeway is easy!
Low-Cost Car Insurance Rates Comparison by Cities
For the average monthly premium paid in other Kentucky cities for comparison, check out our breakdown below.
| City | Full Coverage Insurance | Liability Insurance Coverage |
| --- | --- | --- |
| London | $196 | $59 |
| Bowling Green | $142 | $43 |
| Lexington | $153 | $52 |
| Louisville | $257 | $84 |
Affordable Car Insurance Rates by Zip Code in London, KY
In London, do not expect residents of one zip code to pay the same monthly premiums as residents from another zip code. This disparity is because each zip code has its own claims rate, demographic distribution, rate of theft, and other factors that classify risk in the eyes of the insurer.
For the average monthly premium paid by London residents by zip code, see our breakdown below.
| Zip Code | Full Coverage Insurance | Liability Insurance Coverage |
| --- | --- | --- |
| 40741 | $195 | $57 |
| 40742 | $196 | $59 |
| 40744 | $196 | $59 |
| 40745 | $196 | $59 |
Low-Cost Car Insurance Rates by Age in London, KY
Younger drivers typically pay higher premiums than older drivers thanks to their inexperience and increased likelihood of getting into a car accident.
For the average monthly premium paid by London residents by age, see our breakdown below.
| Age | Full Coverage Insurance | Liability Insurance Coverage |
| --- | --- | --- |
| Teenagers | $679 | $238 |
| 20s | $283 | $87 |
| 30s | $196 | $59 |
| 40s | $185 | $56 |
| 50s | $173 | $52 |
| 60s | $178 | $56 |
| 70s | $189 | $62 |
Unless otherwise specified, we use the following methodology to arrive at our average cost: male, age 30, lowest possible legal coverage allowed by Kentucky. Your rates will be determined by several factors, including your age, your gender and the amount of coverage you want to purchase. 
Driving Conditions in London, Kentucky
How Many Fatal Accidents Happen in London?
In 2019, there were three fatal car accidents in London involving 10 vehicles. Of these accidents, three fatalities occurred and 13 people were involved.
How Are the Road Infrastructure and Bridges in London, KY?
The city of London has an active Public Works department that works tirelessly to maintain city streets, roads, bridges, and other critical infrastructure. They are also responsible for commercial and residential garbage collection.
Minimum Car Insurance Requirements in London, Kentucky
If you are a resident of London, you must carry an auto insurance policy with the following liability minimums:
Because Kentucky is a no-fault state, residents are also required to carry $10,000 Personal Injury Protection (PIP). In a no-fault state, your property damage liability and PIP will be paid towards your own injuries and damages in an accident, no matter who is at fault.
We highly recommend a full coverage policy over a state minimum liability policy. With the average cost of new vehicles exceeding $40,000, Kentucky's minimum property damage liability of $25,000 won't cover a total loss. The higher your liability limits, the greater your peace of mind.
Even though it isn't required in Kentucky, uninsured motorist coverage only costs a few dollars more and provides enhanced protection if you get hit by an uninsured or hit-and-run driver.
Getting a Free Auto Insurance quote with Freeway is easy!
What Are the Penalties for Driving Without Insurance in London, KY?
Driving without insurance in London will result in a suspended driver's license/registration, administrative fees, and lots of frustration.
First-time offenders can expect to pay fines of up to $1,000 on top of suspended driving privileges for up to one year or until they can provide proof of insurance. A $40 reinstatement fee paid to the court also applies.
Second and subsequent offenders will see even higher fines from $1,000 to $2,500 and up to 180 days in jail.
Kentucky drivers are not required to file an SR-22, which is a certificate of financial responsibility that proves to the state you are carrying the minimum required auto insurance. Instead, you will be classified as a high-risk driver.
Expect your premiums to rise significantly, remaining elevated for the next three years. However, keeping a clean driving record free of moving violations, claims, and other infractions will gradually lower your premiums over time.
Car Insurance Factors Allowed in London, KY
All auto insurers have their underwriting policy when helping determine the risk profile of every policyholder.
Some factors used by auto insurance companies to determine premiums include:
Age
Gender
Marital status
Driving record
Vehicle make and model
The annual number of miles driven
Discounts for Car Insurance in London, Kentucky
Fortunately, there are many auto insurance discounts London drivers can take advantage of to save a few bucks on their next bill.
Some of these discounts include but are not limited to
Not all of these discounts are automatically given. Establishing an open line of communication with your auto insurer is essential. Be sure to keep them up-to-date as your life circumstances change. For example, enrolling in a university or switching to an older make and model vehicle could help you save a few dollars. Remember — it never hurts to ask for discounts.
Get an Online Quote for Low-Cost Car Insurance in London, KY Today!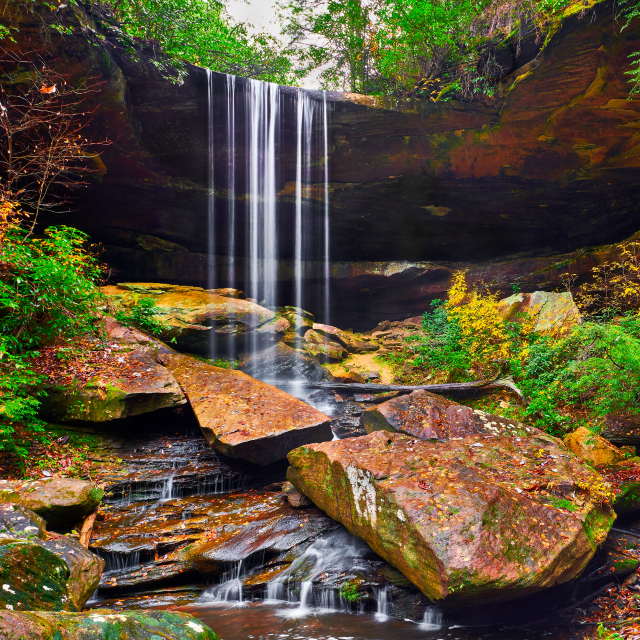 If you are looking for an affordable auto insurance policy, allow Freeway Insurance to guide you through your options.
If you are ready to learn more about how Freeway Insurance can protect you and your family, feel free to request a quote by visiting our website, visiting a London office near you, or calling (800) 777-5620 for one of our friendly agents to give you a free no-obligation consultation.
Select a Product or Service to request a quote
Ready to Get a Quick Quote?