What Are Multiple Car Discounts?
If you have multiple cars that are parked at your home, and you insure all of these vehicles through the same insurance carrier, then you may qualify for the carrier's multiple vehicle discounts.
As you might imagine, car insurance discounts are very popular among families with several cars. Why pay separate policies on every vehicle when you could save on a bundled policy?
Unfortunately, many drivers don't know how to get these cheap multi-vehicle rates. At Freeway Insurance, we're always looking for ways to help you save money on your car insurance.
Keep reading to learn more about how these discounts work and how you can get started!
Am I Eligible for a Multi-Car Insurance Discount?
As long as you have multi-cars at your home and you either already use the same insurance company for all of them or you are willing to do so, then you can start saving money with these discounts!
How Much Money Can I Save Money by Insuring Multiple Vehicles on the Same Plan?
Typically, you can see anywhere from a 10% to 25% savings on your insurance premium by insuring multiple cars under the same plan. It illustrates why doing some comparison car insurance shopping is always a good idea since some insurance companies are more generous than others are when it comes to discounts.
Some insurers may quote a lower "base" insurance rate for insuring multiple vehicles.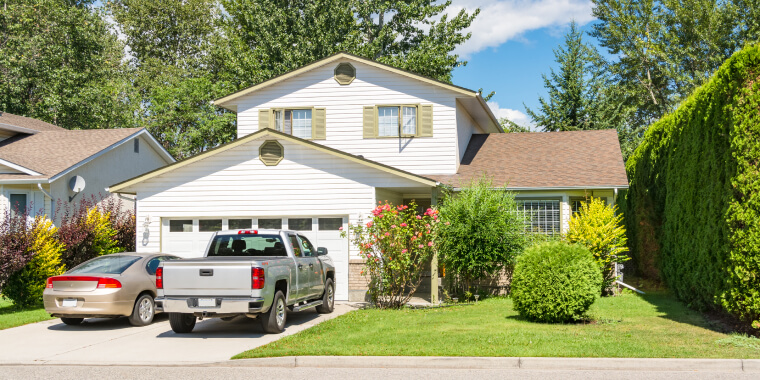 It's important to keep both of these options in mind when you are getting multi-car quotes from different carriers. For example, you may be tempted to go with the carrier that offers the biggest percentage discount. However, in some cases, carriers offering lower percentage discounts while also offering a much lower base rate may be your better choice.
Freeway Insurance agents are skilled at finding you several car insurance options to choose from to get the best and cheapest car insurance available.
Is It Cheaper to Get Multi-Auto Insurance Discounts?
It is always, always cheaper to get a multi-auto discount than to insure your cars separately. Even if the savings are relatively modest (such as a 10% discount), that's still money you get to save every month.
How Do You Add Another Car to an Existing Policy?
The best way to add another car to an existing policy is to speak to an insurance agent either over the phone or in person. To add the vehicle, they will need information about both the car and the driver.
So long as you have that information on hand, you can potentially save time by adding a car to your policy and requesting the multi-car insurance discount at the same time. You can also investigate what other discounts are available. After that, all you have to do is sit back and start saving money!
How Do I Find Car Insurance Discounts?
Finding out you qualify for an insurance premium discount, like the one for multiple autos on the same plan, is like finding extra money you can use on something more special than your car insurance. But how do people go about finding these discounts on their car insurance? Here are three tips for finding a discount such as this so you can save money.
Have a good understanding of what discounts are out there. Insurance companies are willing to go to great lengths to attract your business – especially if you are a good driver with a clear driving history and not in a high-risk age group. One way insurance companies attract customers is by offering discounts.
Always do some comparison-shopping for your car insurance and don't be afraid to switch insurance carriers.
Call your insurance agent. Don't be afraid to ask your agent exactly what discounts the company offers and if you qualify. And if you don't, can you do something different, such as take a defensive driver course, to become eligible for another discount. Remember, the more discounts you have, the cheaper your car insurance!
Save Cash with Multiple Auto Discounts
Obviously, multiple auto insurance discounts are a great way to save money on your premium. Nevertheless, what if you could experience even more savings?
The single best way to save money on your car insurance is to switch carriers. Because every major carrier offers its own multi-car discounts, you can seriously drive your premium down by both switching carriers and getting the discount. So to get the biggest savings, you need to find the best insurance carrier that offers the most competitive quotes and best discounts.
At Freeway Insurance, we are here to provide the most competitive insurance rates and multi-car discounts. We can quickly and easily provide you with an online car insurance quote. Or feel free to give us a call at 800-777-5620. Finally, you can also visit us at an office near you.