How Do You Find Cheap Auto Insurance?
It's easy! You want to find the lowest premiums for the best coverage with an auto insurance company that has reliable customer service and a good reputation. That's because getting into a car accident is a situation where you will need and appreciate a reliable partner.
For shoppers looking for low cost car insurance from a solid car insurance provider, this list of best practices will inform you of some details you should consider when shopping around for insurance quotes. They're categorized into four areas of consideration:
Be Informed — Information is ammunition, a little knowledge about insurance before shopping will help you make the right choices and avoid the wrong ones.
Balance Your Policy — Despite the state-mandated minimum coverage, you should tailor your insurance policy to your needs—sometimes getting more than the minimum coverage offers a better cost per dollar for coverage; look for the deals.
Bundles, Clean Records, and Discounts — There are some easy ways to reduce your rates even more, and one crucial way to keep them low. Hint: drive safely.
Overlooked Ways to Reduce Your Insurance — Here are some not-so-common ways to reduce your rates.
Is Cheap Car Insurance Right For You?
Contrary to popular belief, getting an affordable auto policy doesn't mean you are settling for less. That's why it's very important to find a company that will be your ally when you need them and will offer you fair service. Instead of a lack of quality coverage or hidden clauses in your contract, you should instead concentrate on getting the balance you need in your insurance plan. Sometimes, drivers may reduce their coverages below a responsible risk protection level in the pursuit of the lowest-priced car insurance. Decisions like this could cause bad results down the line.
Policyholders need to balance their financial health with the benefits of insurance. Insurance is a protection for your money from potential future catastrophes. And often, having just the state minimum required car insurance isn't enough protection for most drivers.
When deciding on your coverage limits, you choose the amount of protection you need to protect your finances and assets. Think of it as a protective moat between your savings and any car accident claims against you—the greater the coverage, the wider the moat. Since 56% of Americans have less than $5,000 in savings, could you pay $10,000 out-of-pocket after an accident? Will you have enough to cover it? If not, you could be in jeopardy of serious financial consequences.
What Factors Do Insurers Use to Calculate Your Rates?
There are common factors that insurance companies use to calculate your premiums. Some of them you have more control over than others, like what kind of car you drive. Maybe, to lower your rate, it's time to change out your red Mustang for a modest sedan with a high safety rating. Consider how your lifestyle choices influence your premiums.
Insurance Carrier — Not all providers are created equal. Everyone offers their own benefits vs. price. Be sure to compare price and coverage benefits. You might find one gives more significant benefits, especially if the price is only a few dollars more. Also, compare customer reviews. There is a lot of value in responsive customer service. Find out if your provider is proactive when it comes to fulfilling claims.
Driving History — Speeding tickets and reckless driving are just some violations that can inflate a driver's rates. Insurance providers use a driver's history as a predictor for their future behaviors, and ultimately how risky they are. Fortunately, this is one factor that drivers have control over.
Age — Not an insignificant factor; age is one of those things you have no control over. Typically, the younger the driver, the more the insurance premium will be. Luckily, as you age and prove to be a safe and responsible driver, your premiums will start to drop.
Gender — Less of a factor than others on this list is gender. Though it has been shown that female drivers see a bump in their premiums compared to their counterparts, it is not as significant as other factors such as driver history, like getting speeding tickets. Men are ticketed 50 percent more than women across all age groups.
Car Type — Driving a sports car? Expect to spend more on insurance. Family vehicles, like minivans, will fetch a better rate thanks to their safety record.
Driver Location — Both the state and zip code are important factors. Regulations impact all rates at the state level, while each zip code's unique characteristics, like driver density, or crime, contribute to how providers calculate overall risk.
How to Balance Your Policy
Consider Your Liability Coverage Limits or Raise Your Deductible to Save
Your liability car insurance coverage limits are balanced by your premium payments. The more you pay in premiums, the more your coverage limits should increase. Expect to pay less for 25/50/25 coverage than 100/300/100. But if you do get less coverage, you could actually be paying more per dollar. When you decide on your liability coverage limits, consider how much you're paying for each additional dollar of coverage.
For example, comparing the two coverages in the table shows that the best deal has more coverage, not less. Even though Coverage B is twice the premiums as Coverage A, the limits are much more significant, bringing down the average cost of coverage. You are actually buying more coverage per dollar of premium paid with Coverage B.
| | Coverage Limit | Annual Premium | Total Coverage Per Accident* | Cost of Coverage** |
| --- | --- | --- | --- | --- |
| Coverage A | 25/50/25 | $683 | $75,000 | $110 |
| Coverage B | 100/300/100 | $1366 | $400,000 | $292 |
* Total coverage per accident equals the total bodily injury limit plus the total property damage limit.
** Cost of coverage equals total coverage per accident divided by annual premiums or the amount of coverage every dollar of premium buys.
Decide Whether You Need Comprehensive and Collision Coverage
Nearly every state requires insurance, including liability, personal injury protection, and underinsured/uninsured motorist insurance. However, most states don't require comprehensive and collision coverage.
A not entirely advisable way to reduce your premiums is to remove any comprehensive and collision (C&C) coverages that you have on your policy. This could be a viable alternative if your vehicle has high mileage. Premiums tend to be higher the more wear and tear the automobile has, so not including these optional insurance policies might be the budget friendly option you are looking for while you replace your car for a newer one.
However, the consequences of only having minimum coverage could be bad for you. Collision coverage is for damages to your car if you are involved in an accident with another vehicle or some object like a fence. Comprehensive coverage protects you from damages that are not collision-related, like a tree falling on your car, vandalism, theft, or bad weather. Without these protections, you run the risk of having to pay out-of-pocket for damages to your vehicle if you're in an accident or you back up into a tree.
Claim and Save with Insurance Discounts
In many states, insurance companies also offer discounts based on a driver's safety, driver's status (like accident forgiveness for good drivers, or student discount), policy bundling, or high safety-rated vehicle (think airbags). You need to ask your provider about these discounts and don't leave money on the table. Suppose you live in California – in that case, the good driver discount is mandated by law to all drivers that exhibit good driving behavior—you can get up to a 20% discount!
Leverage different ways to save and get the lowest rate for your policy. When speaking with an insurance agent, be sure to ask for any applicable discount options, like:
Student discount

Senior discount

Military and federal discount

Memberships

Use of safety features 

Greener technology

Driving less

Loyalty discount
How to Lower Your Car Insurance Cost Even More
Bundle All Your Insurance Policies
Most insurance companies that offer multiple lines of insurance also offer discounts for bundling policies together. If they allow it, you can bundle your homeowner's or renter's insurance with your auto insurance and pay less overall.
Keep a Clean Driving Record
While shopping around for the cheapest quote is the best way to find a reduced rate, maintaining a clean driving record, free from accidents and violations, is the most effective way to keep it low. Of course, this is not always the easiest feat to achieve, even for the best of us. Still, as the saying goes, an ounce of prevention is worth a pound of cure. Obey the rules of the road, travel with plenty of time to reach your destination, stay vigilant while driving (no texting or similar acts, distracted drivers are the #1 reason for accidents), and never use drugs or alcohol of any kind before and when driving.
Choose The Right Car 
Certain models are more expensive to maintain and repair, leaving you with higher rates. Insurance companies take different elements into account, like the engine size, weight, cost and the probability of the vehicle being stolen. Basically, the more expensive the car, the higher your payment will be. When choosing a new model to drive, consider how it might affect your insurance premiums in the long run.
Use Pay-Per-Mile or Telematics Insurance
A fairly new idea in the car insurance space is pay-per-mile or telematics insurance, or the use of GPS technology to track car mileage. Pay-per-mile (PPM) or pay-as-you-go insurance is a program that charges a low monthly rate and additional premiums for every mile you drive. For drivers who drive less, this can be an affordable way to protect themselves with full coverage while keeping their rates low. However, not all providers offer this plan. You will need to find a specialized insurer that has the appropriate technology.
Suspend Your Coverage of an Unused Vehicle
If you plan on not driving your car(s) for more than a month, it might be worth looking into suspending or canceling your insurance on it and informing the DMV that you are storing the car. For example, California offers drivers to set their vehicle status to Planned Non-Operations. "Planned non-operation" (PNO) means that the vehicle will not be driven, towed, stored, or parked on public roads or highways for the entire registration year. During this time, you can remove your insurance and save that money or suspend most of it and retain your comprehensive-only coverage to protect it from damages while stored.
Is Affordable Car Insurance for High Risk Drivers Possible?
Definitely! While a high-risk insurance plan does cost more, it doesn't mean you have to settle and pay more than your budget allows. We know a clean driving record is a great way  to get lower rates, but we understand that accidents happen. All drivers deserve to be protected on the road. At Freeway Insurance we provide affordable car insurance quotes for high risk drivers, whether you are considered one because of speeding tickets, accidents or a poor credit score.
Cheap Car Insurance for Young Drivers
Being a teen drive with a new license and a new car is the most exciting thing in the world. Being the parent of a teen driver is as exciting as it is scary. With your teen getting to work and school on their own, what can you do to protect them when you're not around? The best option is to make sure they're protected with cheap car insurance for young drivers.
Teen drivers are statistically more likely to be involved in car accidents. So, what's the best car insurance for young drivers? Besides the legally required liability insurance coverage in your state, it's a good idea to have personal injury protection (PIP) coverage. If you're a college student, you need protection against accidents or the unforeseen. Discounts are only available to college students. This includes good student discounts for keeping your GPA above a certain level.
Get a Low Cost Insurance Quote Today!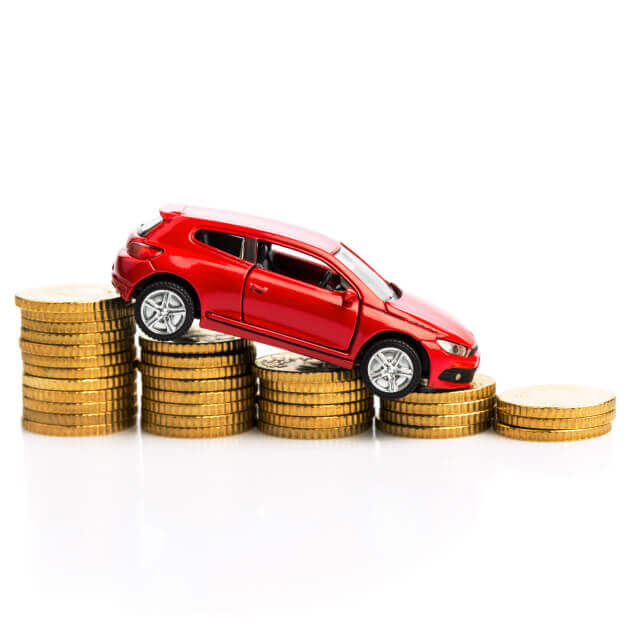 Affordable auto insurance doesn't have to mean low-quality coverage. Let Freeway Insurance help you get the best price for your needs and budget and save while you protect yourself and your family. Get started with a  free car insurance quote, visit us at any of our local offices near you, or call us at (800) 777-5620 for all the information you need.
Select a Product or Service to request a quote
Ready to Get a Quick Quote?