Low-Cost Windshield Repair Plans
A windshield repair plan is one of the best and most affordable ways drivers can protect their vehicles, besides auto insurance. Unfortunately, many drivers are not even aware of these plans.
Freeway Insurance is here to offer peace of mind to drivers 24 hours a day, seven days a week through its Windshield Repair Plan. Let Freeway Insurance put its many years of experience to work for you! Get a windshield repair plan online today.
*Windshield repair plans are not available in California, Florida, Massachusetts and Maine.
The Benefits of a Windshield Protection Plan
On the fence about whether you need a windshield repair plan? To help you make a decision, let's review the primary benefits of these plans.
The biggest benefit of a good windshield repair plan is that it can save you both time and money. When you drive, your windshield is very vulnerable, and any rock or other particle of debris can cause major damage.
That damage can be costly when you pay out-of-pocket. And if the windshield crack gets bad enough, you may have to replace the windshield entirely – an expensive proposition in some cases that can leave you with no car while it is repaired. But with a windshield repair plan, you can have these benefits:
24-Hour Service
This plan brings someone to you 24 hours a day, seven days a week to fix your windshield before that damage becomes a major issue.
Quick and Efficient
Once you call for service, your windshield will be repaired quickly and efficiently.
Stop Major Damage
Windshield cracks grow – get your damage fixed before you are looking at a complete replacement.
Freeway Insurance Provides a Protection Plan for Your Car
With any windshield repair plan, it's important to know what is (and what is not) covered. And if you get a windshield repair plan from Freeway Insurance, you are effectively covered from the following kinds of damage:
Windshield cracks (both for curved and straight windshields)
Circular cracks (also known as "bullseye cracks")
Star cracks (the kind where cracks extend outward from a main point of damage)
No matter what kind of crack or damage your windshield has received, it's essential to repair it immediately. Otherwise, the damage may spread and require you to replace the entire windshield (such replacement is very expensive and not covered by the windshield repair plan).
Plans Are More Affordable Than You Think
Still on the fence about getting a windshield repair plan? Some drivers are hesitant to take on an additional expense. But the plans available from Freeway Insurance are more affordable than you think, and they can save you hundreds or even thousands of dollars on out-of-pocket repairs.
At Freeway, there are two different windshield repair plans available:
$8.25/month for 6 months of coverage

$6/month for 12 months of coverage
Keep in mind that the cost to replace your windshield without any insurance coverage may be as high as $400. But you can pay as little as $6 a month and repair your windshield whenever it is damaged, which keeps you from having to replace all of the glass while saving you potentially hundreds of dollars.
Get An Affordable Windshield Repair Plan Online Today!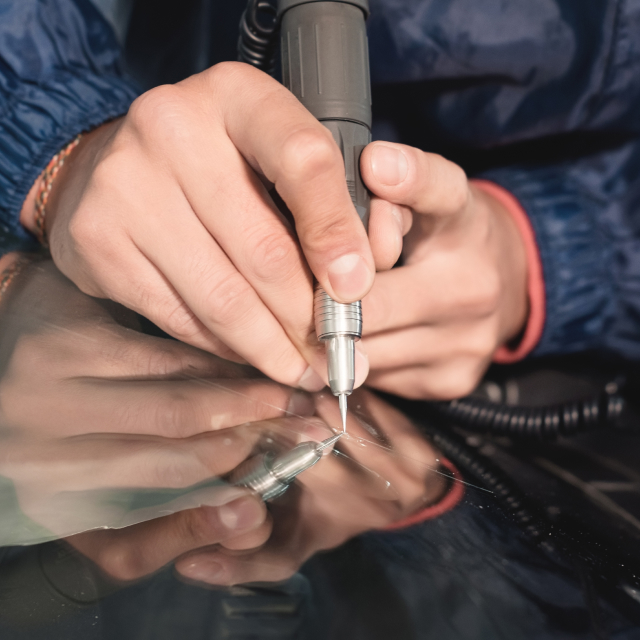 Now you know more about what windshield repair plans are and why they are beneficial. But do you know where you can get the best windshield repair plan online today?
Here at Freeway Insurance, we specialize in offering protection plans for your car to prevent damage. In addition to our affordable car insurance plans, we offer windshield repair plans for as low as $6 a month. To get started, all you have to do is click here, visit us at one of our locations or give us a call at 800-777-5620 today!