How Much is Auto Insurance for a Honda Civic?
The average annual premium for a Civic is $376 for minimum coverage and $1,733 for full coverage. Whether you choose your state's minimum or a more expanded policy, Freeway Insurance is ready to help you and your family find the right auto insurance coverage.
Those who own their vehicle may choose to purchase the state minimum, while those who finance will typically need to buy a full coverage policy. In many cases, the cheapest coverage for a Civic will be the minimum requirements, although how much you pay depends on your specific circumstances. More mature drivers with a clean driving record who pick a sedan with a good safety record will pay less in premiums than a young person behind the wheel who hasn't had a chance to establish a driving pattern yet.
Getting a Free Auto Insurance quote with Freeway is easy!
Comparing Costs to Other Makes and Models
Rates between different makes and models vary based on several factors. These factors that impact the price of your policy include vehicle model year, safety features, residual value, and the cost of parts and labor.
| Make/Model | Annual Full |
| --- | --- |
| Civic | $1,773 |
| Odyssey | $1,454 |
| CR-V | $1,369 |
| Pilot | $1,469 |
| Ridgeline | $1,520 |
| Toyota Corolla | $1,273 |
| Hyundai Elantra | $1,720 |
| Mazda 3 | $1,261 |
Types of Coverage for the Honda
Motorists can opt to purchase the least amount of liability required, a more enhanced package that carries more protection or a wide variety of additional types of insurance. After an accident, these offer different liability protections to cover the cost of bodily injury and property damage for yourself and other affected parties.
Full Coverage
This includes liability, comprehensive and collision, which helps pay for repairs due to collisions or unexpected damage caused by things outside of your control, like theft, vandalism, hail and falling objects.
You may also opt for additional protections such as uninsured/underinsured motorist, rental reimbursement, and roadside assistance.
Thanks to its greater protections, it is recommended that you purchase more than what is included in your state's minimum.
State Minimum Liability
State minimum liability is the minimum required by your state. It includes bodily injury and property damage liability.
Every state has its own minimum liability requirements. For example, Texas drivers must carry minimum bodily injury in the limits of $30,000 for one person and $60,000 per accident and $25,000 in property damage liability. The average cost for this is $494 per month in Texas. Whereas for drivers in California, the bodily injury minimum limit is $15,000 for one person and $30,000 per accident and a minimum of $5,000 in property damage. California drivers pay quite a bit more for this minimum amount than Texas motorists at $733 per month.
The increases in cost from state to state are typically due to larger, denser populations with more crime, accidents and resulting claims, an increase in personal liability lawsuits, the costs of repairs and medical bills and other factors.
Note that state minimum liability only covers the cost of damages to others, not to you or your passengers in at-fault states, while in no-fault states, your property damage is covered by your insurer, regardless of who is at fault.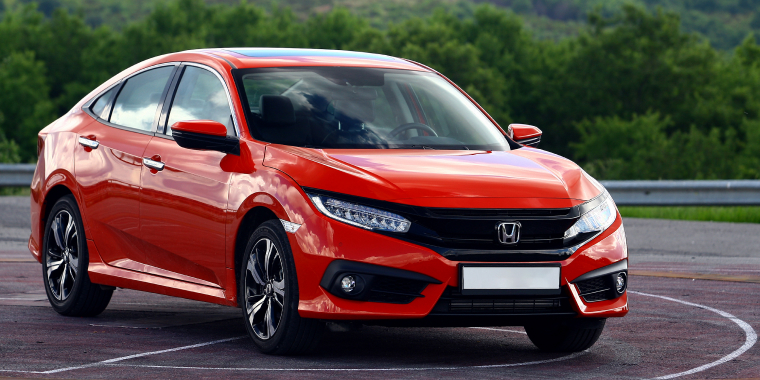 How Does a DUI Affect Rates For My Sedan?
Any driver with a DUI violation can expect their rates to go up. How much it will increase depends on several factors, including your past driving record, whether or not you've been convicted before and the severity of the incident.
Depending on the state, you may also need to file an SR-22, a certificate of financial responsibility that lets the state know you are meeting its minimum liability requirements.
In more severe cases, you may be denied by an insurer, especially if you were convicted of another DUI within the past one or two years.
Even with a DUI conviction, there are still ways to save. Ways to save focus on policy adjustments, such as lowering limits and increasing your deductible to pose less risk to your insurer. It would help if you also shopped for rates upon policy renewal, as different auto insurers classify DUI risk differently. Do not be surprised to see one auto insurer offer a quote of 30% less than a competing insurer.
Fortunately, drivers convicted of a DUI can see lower premiums over time by maintaining a clean driving record and comparing cheap DUI quotes.
Remember, your best bet towards lower premiums is maintaining a clean driving record free of claims and moving violations for three to five years. After that, it only takes a single DUI conviction or accident to turn your premiums upside down.
Find an office near you to help with your auto insurance
What Are Some Auto Discounts for Honda Drivers?
If you drive one of these sedans, expect to be eligible for discounts depending on your driving record and how you structure your policy.
One of our favorite discounts is good driver discounts, awarded to drivers with zero claims and moving violations on their record for the past three to five years. Some insurers may require a clean record edging closer to the five-year mark to be eligible.
Other safe driving behaviors you can show to become discount-eligible include:
Enrolling in defensive driving courses.
Participating in a telematics program. Telematics programs include using a device or mobile app to monitor your driving activity, gauging top speeds, sudden stops, and how hard you accelerate. The safer you drive, the better the discount.
Enrolling in autopay/paperless billing.
Bundling your homeowners and auto. Bundling allows you to save a small percentage on each one.
If you want to stay on top of the latest discounts, be sure to call your carrier every six months or as your life circumstances change. One simple phone call could cut 10% off your semi-annual premium, money better spent elsewhere, like a nice night out on the town.
What Are Some of the Characteristics of the Civic?
This is a vehicle in the compact car segment. It comes in four trims — LX, Sport, EX, and Touring, along with the choice of two engines — a 158-horsepower four-cylinder and a 180-horsepower turbocharged four-cylinder engine with continuously variable automatic transmission (CVT)
It also comes in two styles: sedan and hatchback. In addition, all rims come standard with Honda's Sensing suite, which consists of adaptive cruise control, forward collision warning, lane keeping assist, automatic emergency braking, and other technologies. New Civics include an oil life system.
Main competitors are the Mazda Mazda3, Hyundai Elantra, Kia Forte, Toyota Corolla, and Volkswagen Jetta.
Find the Best Car Insurance Rates Online for a Honda Civic Today
Freeway is ready to help you find the right policy to protect you and your family. Requesting a quote is easy. You may visit us online, visit us at one of our locations, or call 800-777-5620 for a free no-obligation quote with one of our friendly agents. Get in touch today!