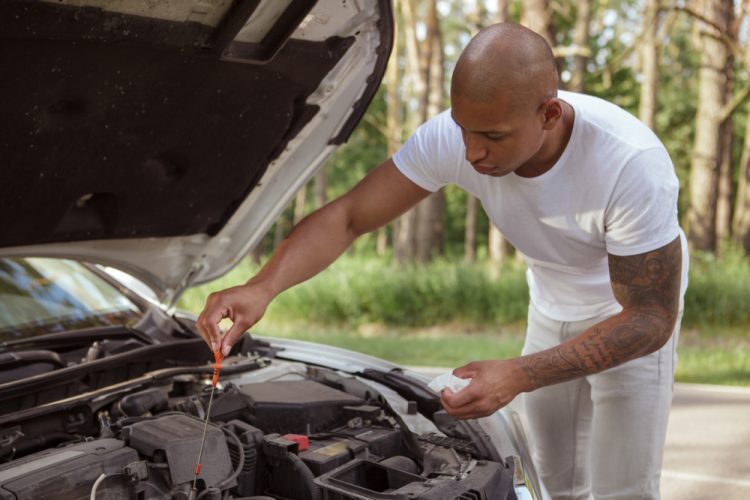 The newer model Honda Civic comes with technologies that some may find useful and some may not. The oil life indicator is something new that can give you valuable information and answer questions you may have about the status of your engine oil – before the dreaded dripping oil can shows up in a red display on the instrument panel.
We'll talk about the oil life indicator, what it means and how to reset your information display to get rid of that distracting light which presents as a yellow wrench.
Understanding the Honda Civic's Oil Life System
As well as measuring your engine oil pressure, newer models come equipped with a sensor that measures how much life is left in your oil. Once it gets to a certain percentage, say 15% of life left, you'll want to consider doing some maintenance and getting a change.
This system measures the condition of the lubrication and decides when it needs to be changed. Sensors sample the fluid and measure:
Conductivity — how easily electric current passes through (typically, the lower the electrical resistance, the more contaminants)
Mechanical properties — how thick the oil is when sloshing around
Soot concentration – how dirty it is
Presence of water – how much water is present, since it can affect the engine effectiveness and may also cause corrosion
How the System Calculates Remaining Oil Life
Cars that come equipped with this system use either an algorithm-based or a direct measurement system.
Algorithm-based indicators measure things like speed, engine temperature and vehicle usage and then plug the resulting numbers into a formula. Based on the answer, the indicator display will tell you whether everything is OK, is close to requiring replacement or needs replacing immediately. There are no sensors, just a combination of data on a variety of factors.
The direct system uses sensors to measure those items described above to arrive at a green, yellow or red bar or a text message with a percentage indicating how long you have before your oil needs to be changed.
These vehicles come with the Honda Maintenance Minder System, which gives you plenty of information about your vehicle but does not sense oil levels. However, you can access this information through your information display either through buttons and controls on the steering wheel or through a screen on the dash.
Steps to Reset Button on a Honda Civic
Different model years have different procedures for resetting your indicator lights, such as the oil indicator light on the dashboard.
Depending on the model years your Honda was manufactured, you may use the reset button on the steering column or you may go through a reset menu on a dash display. Your Driver Information Interface will depend on whether you have a newer or older car.
Newer Models of Honda
As with most resets, you'll start by turning your car to the "on" position.
Press "menu" on the side of the steering wheel
Watch your display home screen for the menu to appear
Use the plus sign (+) to move around in the Vehicle Information System and select "source"
Press "source" again to move into the maintenance screen. Your oil life will be displayed on the i-MID (intelligent Multi-Information Display)
Use the minus sign (-) to choose "yes" and press "source" to exit.
Turn off the engine and start your vehicle to observe if it worked.
Steering Wheel Column Controls
In an older vehicle, you'll start by turning the ignition key to the "on" position. You should see the instrument cluster light up.
Press and hold the "SEL/RESET" button
SEL is short for "select" and "reset"
Press the button for several seconds
Continue holding the button until the oil life indicator begins to blink
Release the button, then press and hold it again
Wait until the life percentage resets to 100%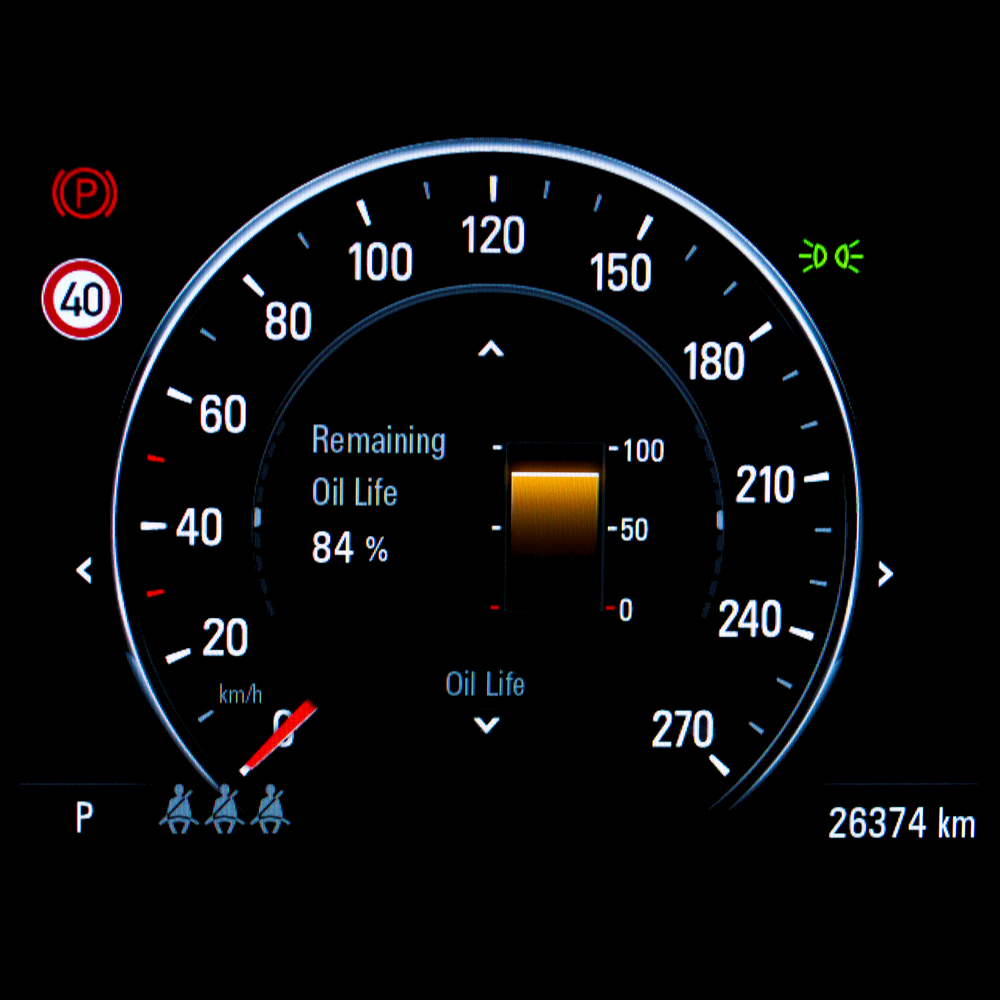 Additional Tips and Considerations
Keep in mind that learning the oil life status of your engine is just one tool in your box to help keep your car running in its best shape. Other manufacturers have said owners could need less oil changes per year if they base their maintenance on oil life, rather than mileage.
However, you cannot depend on this indicator alone. Checking it yourself is a fairly easy task and everyone should perform it regularly. If your indicator light comes on, take your car to the nearest service shop or don't drive and check it yourself. Driving your car without oil can have a serious impact on your engine.
Importance of Using the Right Motor Oil
It can be confusing trying to decide what type to use in your vehicle. After all, there are plenty of different ones out there. So, how can you know which one is best – and why is that important?
First of all, your engine is a complex machine that needs to be consistently lubricated in order to run smoothly. So, using the manufacturer's recommended engine oil viscosity is critical. Viscosity is displayed as numbers, such as 10W 30 or 5W 20. Luckily, this information is readily available and can be found in your owner's manual.
Once you've learned the correct viscosity, you'll need to decide on the type to use from the cheapest, which uses mineral oil as a base, to the most expensive, which is synthetic motor oil. In between those two are plenty of mid-priced synthetic blends.
The choice you make depends on your wallet, the type of car you purchase and how much performance you expect. Obviously, if you've bought a used car to commute with, you can probably get by with a lower quality. However, if you've bought a brand new car and you want it to last a long time, you should probably ease up into more synthetics.
Maintenance Schedule Recommendations from Honda
Like most manufacturers, Honda has a maintenance schedule designed to keep your Civic in tip-top shape throughout its life. Maintenance happens at regular intervals beginning at 7,500 miles and consists of a mixture of oil and filter changes, inspections of brakes and tires, tire rotation and check and replace all fluids.
At the 15,000 mile mark and every 30,000 miles after, Honda recommends other services that include things like lubing the chassis and hinges, transmission service, spark plug replacement and more.
At 30,000 miles and every 30,000 miles after, Honda recommends a PCV valve service, propeller shaft servicing and more.
You can refer to your owner's manual for the exact milestones and servicing Honda recommends. Remember, regular maintenance will end up saving you money in the long run since your vehicle will last longer and need less repairs.
Save Money Insuring Your Honda Civic with Freeway Insurance
Another way to save money on your Honda Civic is to get coverage with Freeway Insurance. We offer affordable plans that are right for your needs. You can get a free quote for auto insurance online, give us a call at (800) 777-5620 or stop into one of our convenient locations.
Ready to Get a Quick Quote?