What is Property Damage Liability Insurance?
This liability coverage is the portion of your required car insurance policy that kicks in to pay for vehicle and other damages after a wreck. Most states require a two-fold liability insurance policy that covers property and bodily injury liability automobile insurance and/or death. Property damage liability (PDL) pays for a variety of items, including:
Another driver's vehicle
Damage to houses, fences, lampposts, mailboxes, etc.
Some legal fees and legal defense
If you live in an at-fault state, your property damage liability will pay for the other person's property harm if you are at fault in an auto accident. If you live in a no-fault state, it will pay for yours, regardless of who is at fault. Your insurer will pay up to your auto policy limits. If the problem is more extensive, you'll be paying for the rest of the costs out of pocket.
Given today's costs for automobile repairs and bodywork, many people opt to increase their policy amounts to be on the safe side.
At Freeway, we can help you decide how much you should have to be legal and truly protected.
How Much Does It Cost?
It depends on how much you buy and where you live, but driver's with a clean driving record average anywhere from $90 to $145 per year. The other part, bodily injury, averages $600 annually and pays medical bills. The exact amount you will pay will depend on several factors. Your auto insurance company's agent will most likely look at your driving history, where you live (down to the zip code), your age and some other factors in order to determine your rate. It's always a good idea to do some comparison shopping to be sure you are getting the best price.
Since liability is required in all but New Hampshire, you'll have to pay for at least the minimum state requirements. Keep in mind that this minimum may not be enough to pay for everything incurred in a crash, so you might want to consider making changes and upgrading for a little more protection.
Ready to Get a Quick Quote?
What Happens When You Hit Government Belongings?
If you hit property owned by the government, you may have to pay up. Guardrails, traffic lights, fire hydrants, stop signs, mailboxes and more are typically owned by city, state and county. More and more government entities are cracking down on motorists. The good news is that your property damage liability should help you pay for repairs or replacement, if necessary.
What is the Difference Between Property Damage Liability and Collision Coverage?
It mainly pays for harm you do to somebody else's belongings in an at-fault state and your own in a no-fault state. Collision coverage is a product completely geared to helping you recover financially if your car needs repairs after a wreck or some other incident, such as:
You have been in a wreck that is not your fault but the other driver is uninsured, left the scene or doesn't have enough to completely cover your repairs. You can sue the other driver, but meanwhile, you need repairs.
You are in a collision with a tree or some other inanimate object.
You are involved in a

single-vehicle

crash, such as a rollover.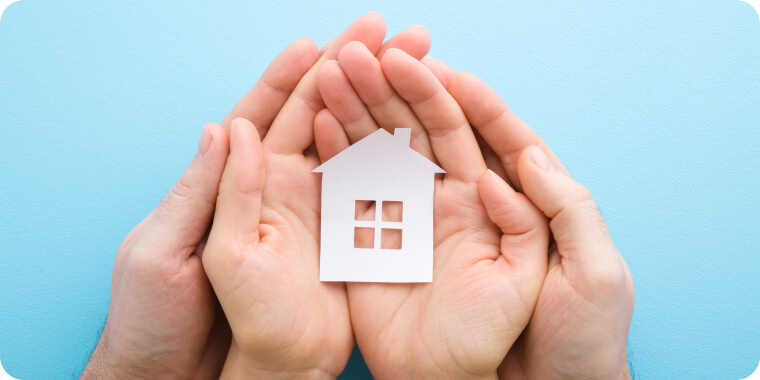 Adding collision – and other products – to your auto policy is a way to ensure you won't be left paying out of pocket. At Freeway, our agents are experts at finding low-cost PDL and collision.
What are the Required Minimum Levels for Property Damage Liability?
All states except New Hampshire require auto insurance before residents can legally drive. This required auto policy consists of bodily injury to cover medical expenses, property damage and, in some cases, additional required coverages. Here's a look at how much coverage each state requires its driving residents to carry.
| State | State-Required Property Damage Liability Insurance |
| --- | --- |
| Alabama | $25,000 |
| Alaska | $25,000 |
| Arizona | $15,000 |
| Arkansas | $25,000 |
| California | $5,000 |
| Colorado | $15,000 |
| Connecticut | $25,000 |
| Delaware | $10,000 |
| Florida* | $10,000 |
| Georgia | $25,000 |
| Hawaii | $10,000 |
| Idaho | $15,000 |
| Illinois | $20,000 |
| Indiana | $25,000 |
| Iowa | $15,000 |
| Kansas | $25,000 |
| Kentucky | $25,000 |
| Louisiana | $25,000 |
| Maine | $25,000 |
| Maryland | $15,000 |
| Massachusetts | $5,000 |
| Michigan | $10,000 |
| Minnesota | $85,000 |
| Mississippi | $25,000 |
| Missouri | $25,000 |
| Montana | $20,000 |
| Nebraska | $25,000 |
| Nevada | $20,000 |
| New Hampshire* | $25,000 |
| New Jersey* | Basic: $5,000; Standard: $5,000 |
| New Mexico | $10,000 |
| New York | $10,000 |
| North Carolina | $25,000 |
| North Dakota | $25,000 |
| Ohio | $25,000 |
| Oklahoma | $25,000 |
| Oregon | $20,000 |
| Pennsylvania | $5,000 |
| Rhode Island | $25,000 |
| South Carolina | $25,000 |
| South Dakota | $25,000 |
| Tennessee | $25,000 |
| Texas | $25,000 |
| Utah | $15,000 |
| Vermont | $10,000 |
| Virginia | $20,000 |
| Washington | $10,000 |
| West Virginia | $25,000 |
| Wisconsin | $10,000 |
| Wyoming | $20,000 |
* New Hampshire: New Hampshire does not require it. However, if you are responsible for someone else's injuries and harm, you must show proof of financial responsibility. Choosing to buy the minimum liability available can protect your assets if you cause a car accident. If you buy it, these are the minimum amounts you will be required to purchase.
* New Jersey: Drivers may choose to purchase the Basic Plan or the Standard Plan.
How Do I Know How Much I Have?
You may see your minimum required liability limits as three numbers separated by slashes. The PDL is the third number. So, for example, Texas requires 30/60/25. This breaks down to:
$30,000 bodily injury liability coverage (BIL) per person
$60,000 BIL per accident
$25,000 PDL
What this means is that as long as you are current on your premium, if you cause an accident and people who were negatively affected make a viable claim, your policy will pay up to these amounts for BIL and PDL.
You should know that your PDL won't pay anything for your vehicle – ever. If others cause a wreck that puts your ride in the repair shop, their policy will pay up to their policy limits. Many drivers, however, don't have any auto coverage. That's why uninsured motorist coverage (UM) is always a good idea. Ask your agent for information about UM.
Plus, you can always change your policy to add more automobile insurance for greater protection.
How Much Coverage Should I Have?
For most drivers, the state laws where they live will dictate at least the minimum limits they must have to be on the road legally. Carriers may limit the maximum amount. However, experts recommend that you purchase as much as you can afford – up to your net worth, if possible. This is because you can be sued and your assets seized if you cause enough harm and your PDL isn't enough to cover repairs or replacement costs.
For example, if you total someone's brand new Ferrari and you only have the minimum amount of PDL, you better be able to come up with the rest – otherwise you could get sued for it. Check with your agent for information on getting higher coverage limits. You may find a maximum amount of $100,000 is allowed.
What is the Deductible on PDL Coverage?
There is no deductible on PDL. Therefore, your auto insurance company will pay a covered claim without you contributing. However, your rates will likely change and go up if other's make a viable claim against your PDL.
Finding Affordable Car Insurance Online Today
Auto coverage is more than just a legal requirement; it's also an inexpensive way to protect yourself from the tremendous risks of daily driving. Freeway can help you navigate the maze with an online insurance quote or by calling us at 800-777-5620. You can also visit us at an office near you.
Select a Product or Service to request a quote
Ready to Get a Quick Quote?