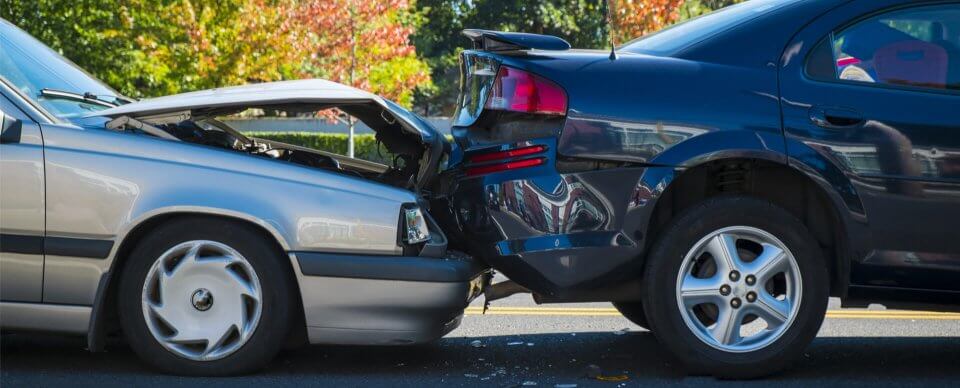 Everyone knows you need an auto insurance policy before you hit the road, but do you know what type of coverage will protect you in the event of an accident and if you have the right amount?
When it comes to car insurance one of the most important coverage options to understand is liability insurance because not only is it a requirement in most states, but it also provides protection from some of the most costly situations that can result from an accident.
What is Liability Insurance?
Liability insurance is the coverage that would protect if you caused an accident that injured someone else or caused damage to their property. Auto liability insurance is broken down into bodily injury coverage and property damage coverage.
What Does Liability Insurance Cover?
Imagine you are driving down a residential road and don't realize there is a stop sign ahead. You try to hit the brakes to stop before you get through the intersection, but wind up hitting a car in front of you as well as the fence of the house on the corner.
Your bodily injury liability insurance would cover any injuries that the other driver experienced as a result of the accident. Your property damage liability insurance would cover the damage to the vehicle you hit and the homeowner's fence. Liability insurance would also help to cover any legal fees if either the driver or the homeowner sued you after the accident.
What Isn't Covered Under Liability Car Insurance?
While liability insurance will cover any injuries or property damage that you inflict on another person, it will not cover any of your personal injuries or damage to your vehicle. In order to have protection for your vehicle you would have to add collision and comprehensive coverage to your policy. If you would like to have coverage for your medical expenses you should consider adding personal injury protection or medical payments coverage.
Liability Insurance Coverage Limits
When you purchase your insurance policy you will select limits for each coverage option. Limits are the most your insurance company will pay out for a covered claim. Most states require that drivers have some form of liability coverage, but the required minimum limits vary in each state.
Car insurance companies typically combine bodily injury limits and property damage limits together so you may not have a choice when it comes to individual limits. You will often see them expressed as 15/25/10, 100/300/100 or 250/500/100, among others. It is important to know what each of these numbers mean before you select a policy without enough protection. For example, the limits of 100/300/100 are broken down as:
$100,000 for bodily injury, per person
$300,000 for total bodily injury
$100,000 for property damage
In the event of a claim if you selected these limits your policy would pay a total of $100,000 for each person's medical expenses. If more than one person was injured in the accident, the maximum your policy would pay out is $300,000. Additionally, the maximum your policy would cover in property damage is $100,000.
How Do I Know if I Have Enough Auto Liability Insurance?
While most states have minimum required coverage limits, it is important to remember that the minimums may not be enough to protect you. For example, imagine you had the minimum limits in the state of California (15/30/5) and you caused an accident that totaled a new car and injured three people. If each of the people had $15,000 in medical bills ($45,000 total) and the car was worth $20,000 your policy would only pay $30,000 for the medical bills and $5,000 for the property damage, leaving you responsible for the remaining $30,000.
The last thing you want to do is end up in debt after getting into an accident because you didn't have adequate liability auto insurance. Check your policy to be sure you have the right coverage to protect your assets.
Are you looking for low-cost auto insurance? If so, look no further than Freeway Insurance. Freeway compares car insurance quotes to get you the lowest price and best coverage. Request a free car insurance quote online or over the phone at (800) 777-5620 today and find out how much you can save.
Ready to Get a Quick Quote?