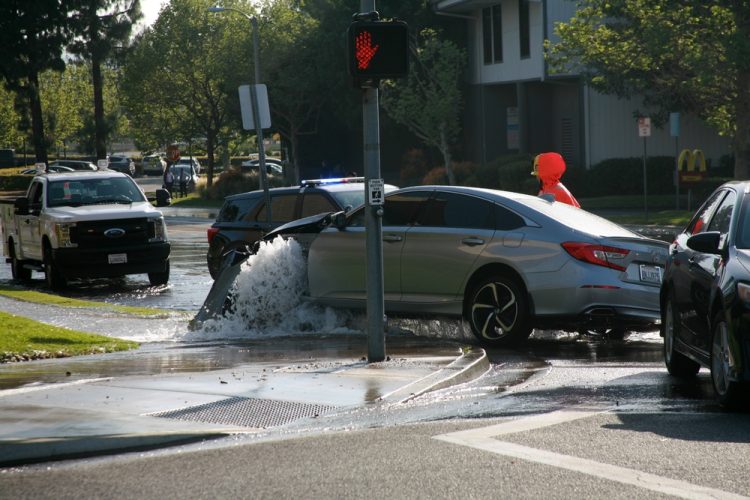 What happens when you get into a crash and wind up damaging property that belongs to a local or federal government? For example, what happens if you hit a fire hydrant? What if you cause gallons of water to gush all over the road, in addition to major damage to your car? Even worse, what if you cause a water main to break?
The consequences of hitting a fire hydrant, a stoplight or stop sign, a U.S. mailbox or a guardrail can include the cost of repairs to the damaged property, as well as repairs to your car. In some cases, if there is another vehicle involved, you could be on the hook for the injuries of others, as well as their damage.
If you live in any state except New Hampshire, it's likely that your auto insurance policy does cover property damage. Every state, except New Hampshire, has made it a requirement to have property damage liability insurance included in your insurance coverage.
Does the City Send a Bill for Damages?
Increasingly, cities and other governmental entities have been cracking down on property damage; they will find and fine you for the cost of replacing the property, including labor costs. Do you know if your auto insurance policy covers city property damage in a collision?
And in the fire hydrant example? The local water authority could charge you thousands of dollars for the lost water, as well as repairs. If the source of water used to protect a neighborhood is compromised through your actions and somebody's home burns down because the fire department could not access water, there may be major financial consequences.
Will My Car Coverage Pay for the Damage?
In most cases, your liability coverage will help pay for damages you cause with your vehicle. However, if you only carry liability, do not expect help paying for the cost of repairs to your car. Keep in mind that your claim will only pay up to the amount of your policy. If your vehicle is leased, you will need to follow the specific instructions outlined in your lease agreement after a crash.
For example, California requires a minimum of $5,000 for property damage liability coverage. If the damage is more than that, you'll be picking up the rest out of pocket. In Texas, the required PDL is $25,000 – that will give you a little more cushion. Check here to see your state's required minimum PDL.
If you carry collision insurance, it should kick in to pay for your vehicle repairs. If the damages are minor, remember that making a claim can jack up your rates, so if you can pay out of pocket, you should consider doing so. You may also choose to add rental car reimbursement, so you'll have a ride if your vehicle needs extensive repairs.
How Much Does It Cost if I Hit a Fire Hydrant or Other Government Property?
The answer depends on what you hit and how badly it is damaged, plus any collateral damage caused. For example, if the debris from the crash prohibits access to a road, street or driveway, it could mean extra city street teams to clean it up. Blocking someone's driveway so they don't have access to their home is a major disruption.
Many cities will send you a bill for the cost of the property itself along with any labor costs, overtime, and/or any costs of engineering. Your next step would be to give the city your insurance information and make a claim. You'll want to be sure of how much will be covered by your insurance because costs could reach up to $100,000, depending on what property you damaged.
Below are a few recorded costs of city property damage in California.
Traffic Signal
A traffic signal can cost up to $100,000 to replace, depending on the damage. The police may become involved as well, since this may impede the flow of traffic. You may have to pay for traffic control until it can be fixed.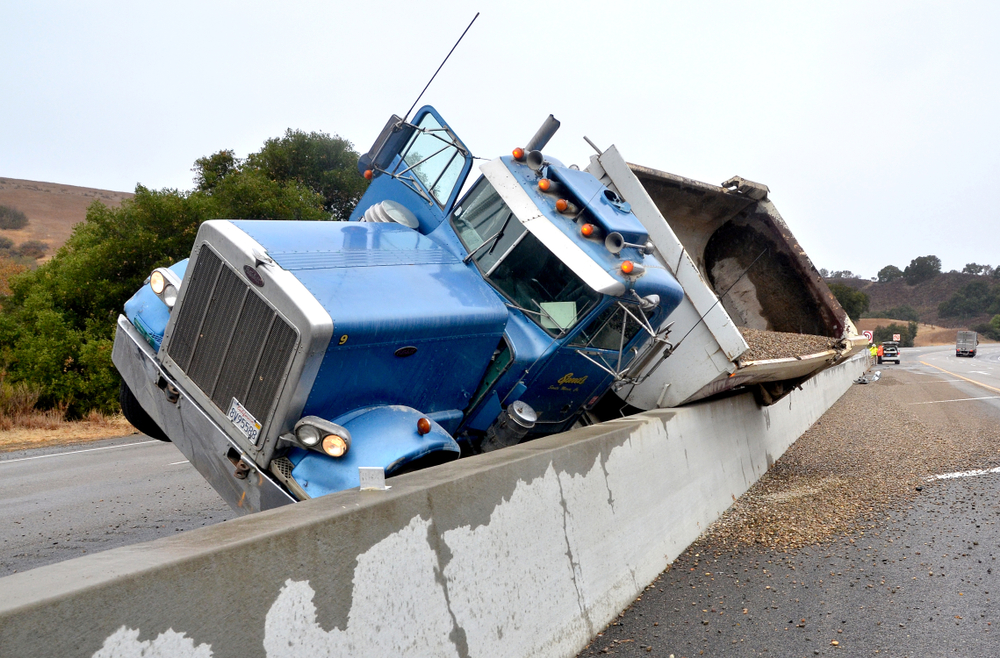 Fire Hydrant
The cost for repairing a fire hydrant is somewhere between $1,000 and $2,000. However, some cities may also tack on the cost of wasted water if you hit a hydrant and water bursts forth.
Stop Sign
It's about $511 to fully replace a stop sign. The sign itself is approximately $50, but the cost of city workers laboring to install the sign could run you $70-$90 per hour in Concord, CA.
Parking Meter
It costs approximately $700 to get an undamaged meter to replace the one that was damaged. Again, city workers' labor costs and replacement of the property will be billed for damaging a parking meter.
Guard rail
A guard rail costs somewhere between $2,000 and $3,000 per section to replace. The guardrail itself is not too expensive, but equipment and labor will bring the cost up.
USPS Mailbox
Your insurance claim will be about $750 to $1,000 to replace a damaged blue mailbox. The U.S. Postal Service has removed about half of them over the last decade.
Concrete Barrier
Depending on where in California, the estimate for replacing a concrete barrier is $42 to $130 per linear foot. You'll be paying an average of $414 for a 6-foot damaged section of concrete barrier.
Always report an accident involving government property to the authorities. If you put a piece of important safety equipment, such as a stop sign or stoplight, out of commission, you could be responsible for the damage and injuries caused. Not reporting it and getting caught later may lead to additional police charges, such as leaving the scene of an accident.
Get the Most Affordable Car Insurance Protection Online Today
Did you know that Freeway Insurance offers a fast and free online quote for car insurance? Whether you've had tickets, an accident, or a DUI, Freeway can get you insured. Give us a call at 800-777-5620 or stop by one of our convenient locations.
Ready to Get a Quick Quote?