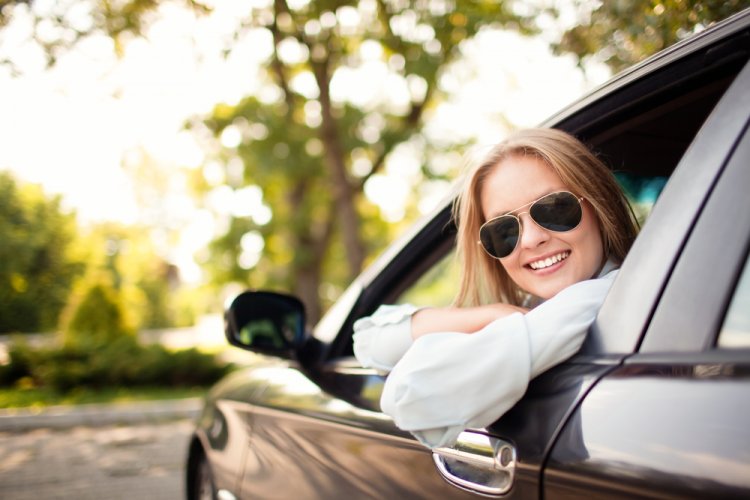 Car insurance can be expensive for many people. There is no shortage of companies encouraging you to switch and save. But once they find tickets, accidents, or DUIs on your driving record, those savings almost always disappear. Finding a cheap vehicle to insure, along with a car insurance company that believes in second chances, will help get you the cheap auto insurance you deserve.
One way to help keep your car insurance costs down is by choosing your new vehicle out of a list of the cheapest cars to insure. These cars usually come with heightened safety features and offer all-around affordability—both of which are good news for car owners!
What Factors Into Finding Cars With The Cheapest Insurance
There are many factors that insurance companies consider when deciding which cars will have the lowest insurance rates. While it varies from company to company, here are some points that stay consistent:

Cost of Repair – Luxury cars cost more to repair, so they cost more to insure. It may go without saying, but if you're looking for automobiles with cheap insurance, you're probably not going to spend money on a luxury model. Likewise, electric vehicles and hybrids aren't typically low insurance either. It costs thousands of dollars to replace their batteries and make repairs.

Vehicle Safety – The safer the car, the less likely an insurer will have to pay for costly repairs. If you're dreaming about getting a sports car with cheap insurance, you can forget it. Carriers see these kind of drivers as young, inexperienced, or reckless, making them more of a risk. Vehicles with high safety ratings are often cheap to insure, but that's not always the case. Insurers also consider how often a specific model gets into accidents.
Likelihood of Theft – Cars like Honda Civics and Toyota Corollas aren't luxury vehicles, and they have high safety ratings, but they're still not the cars with the lowest insurance rates. The reason: they're among the highest cars to be stolen in America.
Vehicle Age – Older vehicles are usually cheaper to insure because they are worth less than newer vehicles. This is why a new car is usually more expensive to insure than a used vehicle. No matter how long you've owned a vehicle, its year will be taken into consideration when your insurance company asks for information about your vehicle. The cheapest used cars, which tend to also be the oldest, will often be most economical to insure.
Additional Features – Your vehicle may not be a luxury car, but the number of extras will affect your car insurance premium for a similar reason. The higher the cost to replace it, the more the insurance company will have to pay. If you're getting the "sport-edition" of your vehicle, you may be put into the high-risk category. While it would be fair to assume otherwise, safety features don't always decrease insurance premiums. These features include things like lane departure warnings, braking systems, adaptive cruise control, or collision avoidance systems. While these built-in systems can help keep you safe, they are also incredibly expensive to repair.
The price your car insurance company sets is based on risk, and it includes your driving history. But keeping these factors in mind should get you the best rate possible.
Cars With Low Insurance Rates By Type
Your dream four-wheeled model might not come with cheap car insurance. You'll have to weigh your needs against your wants. In some cases, older cars will come with lower rates compared to their brand-new counterparts. Also, notoriously fast cars tend to make insurers more nervous than, say, a family minivan. If you're flexible, here are some styles of low insurance cars:
Minivans – Not the most exciting car for some, but minivan drivers are often families. Insurance companies count on them to be cautious drivers, so they're usually the cars with the lowest insurance rates.
Crossovers – Not a full-sized SUV, but not quite a sedan either. These cars are often reasonably priced with good safety ratings.
SUV – An SUV may be more expensive, but they're often very safe, so they don't pose a high risk to insurance companies. Also, their value goes down as they get older, so an SUV could end up a car with a low insurance rate.
Pickup – Pickup trucks tend to be cars with the cheapest insurance premiums because they're reliable and inexpensive to fix. There is a growing trend of luxury-style pickups, so be sure to get one of the base models.
Sedans – Sedans are reliable family cars, similar to minivans. Base model sedans are low insurance cars, so stay away from luxury versions.
Cars With Low Insurance Rates By Make
If you're brand loyal, you may be shopping for a particular make of car. Maybe you had a Toyota that ran forever, or your family only had Fords. No matter what your reason, here are the least expensive cars to insure, in no particular order:
Honda
Honda vehicles are known for being some of the cheapest vehicles to insure. This is largely because they are very safe vehicles with several safety mechanisms designed to prevent crashes. They are also easier to repair compared with other models. Some popular Honda models include the Honda Accord, the Honda Odyssey, and the Honda CR-V.
GMC
GMC (which stands for General Motor Company) vehicles are mostly larger types like SUVs and vans. These large vehicles are often known for their safety and are commonly used by families, which makes them an affordable vehicle to insure. Popular models like the GMC Savana, GMC Sierra and GMC Terrain usually have insurance rates below the national average.
Chrysler
Chrysler drivers can be proud to know that their cars are among the cheapest to insure in the United States. One of the main reasons for this is that Chrysler vehicles are affordable to begin with. Some of the most affordable Chrysler vehicles include the Chrysler Pacifica and Chrysler Town and Country, both minivans.
Chevrolet
Chevrolet (or Chevy) vehicles are known for their safety ratings. This is the main reason why they're inexpensive to insure. Chevy is a division of the General Motor Company. The Chevrolet Spark is one of the brand's least expensive vehicles to insure.
Kia
Kias are generally inexpensive to insure because of their low vehicle costs and low cost of repairs. The Kia Soul is one make that is known for being less expensive to insure when compared with its counterparts.
Toyota
Toyota is a consistent winner of awards for brand trustworthiness and reliability. Some of Toyota's most popular models are among the most cost-effective vehicles to insure, like the Toyota Camry and the Toyota Tacoma. The Toyota Prius is a rare case of a hybrid vehicle that isn't too expensive to insure.
Ram
Ram trucks are a division of Chrysler. Although they are more expensive to insure than some of the other options on this list, Ram vehicles tend to be cheaper to insure when compared with other truck models. Popular Ram trucks include the Ram 2500 and Ram 1500.
Dodge
Certain Dodge vehicles are quite inexpensive to insure, although other models like the Dodge Challenger can be flagged as a car commonly used in stunt driving and is therefore more expensive to insure.
Ford
Ford makes a wide range of vehicles, and many of them are known for being quite cheap to insure. The Bronco Sport, Edge, and Escape models are all known for being particularly cost-effective when it comes to insurance.
Volkswagen
German-based Volkswagen is well known for producing small compact cars. Many of these models are pretty cheap when it comes to insurance, including favorites like the Golf, Jetta, and Beetle.
The above suggestions are just guides. You might find that your car is more or less expensive to insure than you were expecting. This is because of car trim. In the automobile world, "car trim" refers to the differences that exist between different configurations of the same car model. Your car's trim level can contribute to how costly it is to repair your vehicle, which in turn can impact your insurance costs.
Also, you'll notice that many of these cars are American brands. There aren't any luxury manufacturers here either. You probably won't find the most expensive cars on the market like your dream Mercedes, BMW, or another luxury car with low insurance rates no matter where you shop for insurance, as they are not cheap vehicles to insure. One of the reasons for this is that luxury vehicles are common theft targets (they are stolen for their parts).
Other Factors that Affect Car Insurance Rates
No matter which car you're driving, you will find that other factors affect how much you're paying for your insurance products. For example, young drivers aged 25 or younger will find that their average costs are higher car insurance no matter which car they're driving. This is largely because insurance companies see them as a higher risk than drivers with more experience.
Your driving record will also have an impact on the price of your insurance policy, regardless of the car you're driving. For example, if you have violations like speeding tickets, DUIs, or at-fault accidents, you'll pay more for insurance. If you have a clean driving record, you can expect to be rewarded with cheap insurance premiums.
Some customers find that they can avoid higher insurance premiums by seeking out the discounts that are available to them. Some of the places to look for discounts include through your employer, alumni association, or through loyalty programs. If you bundle your car insurance policy with other policies (like home or renter's insurance), you may be able to unlock additional savings.
Other additional information auto policy insurers might look at include your credit score (in some states), your marital status, your zip code, and how much you plan to use your vehicle. New drivers will almost always pay more for auto insurance, while established drivers will likely be able to unlock the cheapest auto insurance rate possible.
Find Affordable Coverage With Freeway Insurance
Freeway Insurance has been in business for nearly 30 years. Many of our clients have had no prior insurance, minimal driving experience, or a checkered driving past. Whatever your reason, you deserve affordable rates from a company that understands. Start your free car insurance quote online, over the phone at (800) 777-5620 or at one of our offices near you.
Ready to Get a Quick Quote?