What is a Paid-in-Full Auto Insurance Discount?
A paid-in-full discount is a decrease in your car insurance for paying all of your car insurance upfront. This means paying for at least six or 12 months of insurance all at once instead of paying by the month or quarter.
Most drivers pay for car insurance on a monthly basis. Such drivers can switch carriers at any point to get better coverage or a lower premium. Therefore, insurance companies offer paid-in-full discounts to keep drivers around for a year or more. As an added bonus, the carrier doesn't have to worry about missing monthly payments from clients who use these discounts.
How Much Can I Save With a
Paid-in-Full

Discount?

The average savings for a paid-in-full car insurance discount is 9%. That means if your annual premium is normally $1,000, you would pay $910. Most insurance companies will limit how many car insurance discounts you can apply for, but even with just one more good one (safe driver 26%), you could see a real savings on your premium.
Why Do Insurance Carriers Offer a Paid-in-Full Discount?
Insurance carriers offer the paid-in-full discount because it incentivizes customers to pay for service upfront. It also reduces the administrative costs of your insurance carrier. Since the company doesn't have to process your payment every month, they save money on various administrative and banking fees. Most insurance – and other companies – are happy to pass on some of that savings to their customers.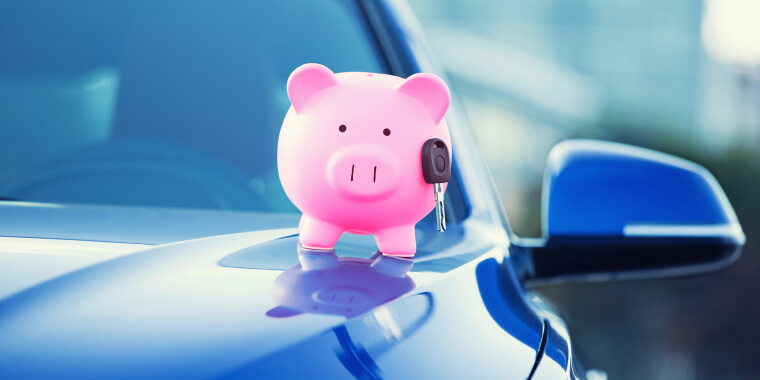 Another bonus for the company is with your paid-in-full receipt, they know they've got a steady customer for at least the next six months to a year who they aren't going to have to chase down for a payment. This helps them in their budget planning.
What Are the Benefits of a Paid-in-Full Discount?
Drivers who get a paid-in-full discount are effectively saving money for what they would have already done: paying for car insurance. Paying in full can also help drivers avoid missing payments while saving them time.
Once your insurance is paid-in-full, you don't have to worry about missing payments each month. This can provide real peace of mind and even help you more effectively budget for the coming months.
How Do I Get the
Paid-in-Full

Discount?

To get the paid-in-full discount, talk to your insurance carrier, make the payment, and receive the discount. You can speak to your carrier either over the phone or in person.

While speaking to your carrier, you should ask about other available car insurance discounts. You may already qualify for some of the discounts, and this can help further reduce how much you have to pay for your premium!
Get the Best Car Insurance Discounts and Premiums Today!
Now you know what the paid-in-full insurance discount is and why it's so important. But do you know where to get both the best car insurance you need and can afford?
Freeway Insurance is here to provide you with the discounts and premiums you deserve. We can quickly and easily provide you with an online car insurance quote. Or feel free to give us a call at 800-777-5620. You can also visit us at an office near you.