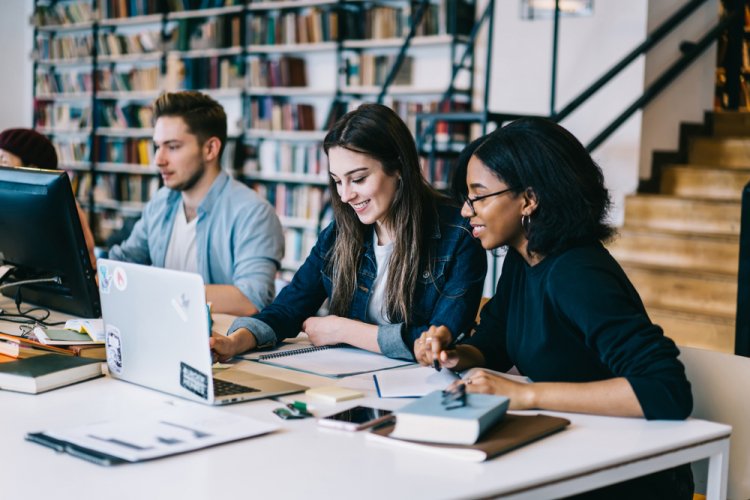 Auto insurance for college students can be a confusing topic. That's because different students need different levels of coverage. And very few students understand all the various factors surrounding their automobile insurance.
Read on and find out how to get the best car insurance for college students.
Can You Remain on Your Parents' Policy?
In some circumstances, you may be able to stay on your parents' car insurance policy. The odds are greater if their name is anywhere on the car title and if you still live at home while attending school.
It may be possible for your parents to keep you on their own car insurance policy with some carriers even if you are attending college out of state. But this likelihood usually hinges on whether one of your parents is on the title or not.
However, it's important to note that you may not always be able to stay on your parent's policy once you start driving. In this case, you may need to get your own policy.
To determine whether you can stay on your parent's policy, it's best to gather all the necessary information and check with their auto insurance company.
Do You Actually Need Insurance?
Depending on where you attend college, one thing that may be worth considering is whether you need car insurance at all!
Certain university towns are very pedestrian-friendly. If you live in such a town, especially if you stay in a university dormitory, you may not need to drive around.
Additionally, you should explore the level of public transit available in the area and if there are reliable rideshare services in the town. Depending on your travel needs, it may be preferable to periodically use those services than to pay for a car and an insurance policy you aren't likely to use.
Spending Money to Save Money
When you're in college, expenses can add up quickly. Because of this, you're probably trying to save money whenever possible.
Additionally, it's important to note that inexperienced drivers such as college students often face higher rates than the national average. However, by doing some research and shopping around, you can still find the cheapest car insurance rates available for your situation.
When it comes to cheap car insurance, you may be tempted to get only the minimum level of liability coverage legally required by the state. It's true that if your only goal is to pay a low monthly insurance premium, this is the best way to do that.
However, these state minimums usually involve very low coverage limits. Every year, plenty of drivers are at fault for accidents where the damages far exceed those minimum coverage limits. When that is all the protection you have, the rest of the damages need to be paid out of pocket.
Long story short, this may be a situation where spending money can save money. Paying a higher premium each month for a better level of coverage is ultimately a safer choice than getting the minimum level of coverage and simply hoping you're never in a car accident.
A Hefty Price
Many drivers don't realize all the different factors that influence their insurance premiums, and one of these factors is age.
This factor usually hits college students the hardest. For the most part, car insurance is always more expensive when you are a young driver. And many students traditionally enter college when they are 18.
The high price of getting your own insurance at a young age is one reason why college students often explore the possibility of staying on their parents' insurance for as long as possible. Taking out your first insurance policy when you're a little older may end up saving you many thousands of dollars in the long run.
Saving Money on Your Car Insurance as a College Student
Even if you're young, being a college student may help you save money on your car insurance.
Every carrier offers discounts on car insurance for younger drivers who take some specific actions or meet certain conditions. Some of these discounts are only available to college students. This includes good student discounts for keeping your GPA above a certain level.
If you stay on your parent's auto insurance policy but will be keeping your car at their place, they may be able to benefit from a resident student discount.
As always, we recommend you contact your insurance agent directly to inquire about the specific discounts they have available.
How Often Will You Be on the Road?
There is no "one size fits all" car insurance policy for college students because everyone's experience is different. Finding the right policy usually means thinking long and hard about how often you will be driving while attending college.
As we said before, some young drivers live in the dormitory, take public transit, and generally avoid driving whenever possible. If this sounds like your kind of plan, you may be able to get away without car insurance (if you keep your car with your parents) or with only getting liability insurance (because you will be driving less and putting yourself at minimal risk each year).
However, many students live in an apartment and commute to campus. If there is a lot to do in nearby cities, you may often be on the road. This is also the case if you live close enough to your parents to visit regularly
In that case, you should at least add collision coverage to your existing policy. Unlike liability coverage, collision will pay out even if you are at fault for an accident. It makes for a great way to keep your car protected.
Do You Need Comprehensive Coverage?
For many college students, a policy with liability and collision coverage is exactly what they need. However, insurance carriers often recommend getting comprehensive coverage as well. When added to the other policies, this means you would have what is commonly called full coverage auto insurance.
But do you actually need comprehensive insurance? It depends on where you live. Comprehensive coverage was designed to protect against things like flooding, fires, theft, and vandalism. If you think your car is at risk of these things, then comprehensive coverage may be a wise investment.
But if you think your car is otherwise protected from these dangers, comprehensive insurance may make your insurance premium higher while offering you no real benefit.
Living Off-Campus: Food for Thought
Some students enjoy dormitory living and stay in the dorm for their entire college education. Other students prefer the freedom that comes from living in their own apartment. If you're looking for an apartment to move to, there is one thing you should know: Where you live affects your car insurance cost.
Different zip codes within the same city can have different average car insurance rates. The insurance carrier considers various factors, including how many crimes are reported in the area each year and how many car insurance claims are filed.
It's already a good idea to research how safe an area is before you move. While you're doing the research, keep in mind that a safer area may lead to a lower car insurance premium. However, some experts think it wouldn't hurt for you to look into getting renters insurance.
What Is the Best Insurance for College Students?
When choosing car insurance coverage, it's important to find the best and most affordable coverage. Rather than just considering the average cost of car insurance, you should also take into account factors like customer service, flexibility to make changes to your policy, and whether the insurers you're considering offer competitive rates.
For example, some of the cheapest car insurance companies for students may offer a variety of discounts for good grades or safe driving. Additionally, insurers that prioritize customer service can provide you with the support and guidance you need when filing a claim or making changes to your policy.
Comparing car insurance companies and rates is the best way to find an affordable policy that can be customized to your needs. When looking for a car insurance policy, consider researching the best car insurance companies, comparing their insurance options, and getting quotes online or by calling their representatives. Don't forget to ask for available discounts and get the best rates.
Get a Quote Today
When it comes to car insurance for college students, it's important to find an affordable policy that provides adequate coverage. As a full-time student, you may be eligible for certain discounts that can lower your average rate.
Freeway Insurance is here to make college both safer and more affordable for students. Discover the difference we can make in your auto insurance rates. Get started with a car insurance quote online, calling us at 888-752-6957, or visit us at an office near you.
Ready to Get a Quick Quote?