Waco, Texas, is a city that is filled with history, adventure, and a bit of tragedy. And whether you are simply visiting or currently live here, you need to have the best car insurance in Waco to really experience the area.
Situated between Dallas and Austin along the Brazos River, Waco is not only a college town that is home to Baylor University, but also offers plenty of outdoor activities. Arts and culture abound, including the newly created Magnolia Trail, which highlights special Waco destinations that have been mentioned on HGTV's popular Fixer Upper. 
Driving Conditions in Waco
In Waco, Texas, the weather can change a lot throughout the year due to its location and how hot and humid it is in the summer. When it gets really hot, the roads can get bad because of the sun and heat, and that can make driving not so enjoyable. Sometimes it can even feel like the car is overheating, so it is important to make sure the car is in good condition for the heat. Also, in summer there are big storms with lots of rain, which can make the roads slippery and hard to see. Sometimes there can even be flooding, so it is important to be careful not to drive on flooded roads.
How Are the Road Infrastructure and Bridges in Waco?
The road infrastructure in Waco is something of a mixed bag. In 2021, Texas civil engineers gave the state of Texas received a C in terms of infrastructure, and Waco's roads are part of that grim assessment. And certain areas like Waco's South 17th Street bridge are considered structurally deficient.
However, the future's looking brighter. A recently approved infrastructure act will bring much-needed funds into this area to fix roads, bridges, and more.
Understanding Car Insurance Policies in Waco
Knowing about car insurance in Waco, Texas, is super important if you drive here. The city, like many others, says that you have to have car insurance to drive legally. Therefore, it's a good idea to learn about the different types of car insurance you can get. One of the mandatory insurances is liability insurance. It pays for things if you cause an accident that injures someone or damages their things. But there are more types of insurance you can get, such as collision and comprehensive coverage. These insurances can help you repair or replace your car if it is damaged in different ways, such as in an accident, if it is stolen or during a severe storm.
It's also good to know how they calculate how much you pay for insurance. Things like your driving record, your age, the type of car you drive and even your credit score are taken into account. To get the best price, it is advisable to consult quotes from different insurance companies. And don't forget to take into account aspects such as deductibles and policy limits. Choosing a higher deductible may mean lower monthly payments, but if something happens, you'll have to pay more yourself. So you want to find a balance between what you can afford and making sure you're protected when you're driving in Waco.
How Much Is Car Insurance in Waco?
In Waco, the average monthly cost of full coverage car insurance is $149. Relatively speaking, that's a reasonable price: it is cheaper than the state average car insurance cost of $168 and very close to the national average cost of $168.
To help you understand how Waco stacks up to the rest of Texas, we have a breakdown of different major cities and their average car insurance cost below.
| City | Average Full Coverage Monthly Premium |
| --- | --- |
| Austin | $204 |
| Dallas | $184 |
| El Paso | $158 |
| Houston | $186 |
| San Antonio | $170 |
| Waco | $149 |
As you can tell, moving to different cities throughout Texas can affect the cost of your car insurance. But the same thing can happen if you simply move to another area of Waco.
Waco Affordable Car Insurance Rates by Zip Code
Car insurance companies look at multiple factors to determine your insurance premium. One of those factors is your zip code. Rates based on zip codes look at the amount of collective vehicle incident information available, such as car theft and car crime, as well as number of accidents.
To help you understand how location can affect how much you pay, we have a breakdown of different Waco zip codes and each area's average car insurance cost.
| Zip Code | Average Full Coverage Monthly Premium |
| --- | --- |
| 76701 | $149 |
| 76702 | $151 |
| 76704 | $151 |
| 76705 | $149 |
| 76706 | $144 |
| 76707 | $148 |
| 76708 | $150 |
| 76710 | $145 |
| 76711 | $144 |
Waco Low Cost Car Insurance Rates by Age
While the city and zip code you live in affect your car insurance costs, you have some control over this because you can always move. However, there are other factors that impact your bill that you cannot control, including your age. Younger drivers, especially those in their teens, will simply pay more for their insurance. This is because, as a group, younger drivers tend to have more claims.
However, if your young driver is responsible and can show the insurance company that by providing a report card that shows good grades, you may be able to get a discount.
How does age affect how much you pay? Below, we have a breakdown of the average car insurance by age in Waco, Texas.
| Age | Average Full Coverage Monthly Payment |
| --- | --- |
| 18 | $494 |
| 20 | $334 |
| 30 | $149 |
| 40 | $139 |
| 50 | $131 |
| 60 | $126 |
| 70 | $146 |
Unless otherwise specified, we use the following methodology to arrive at our average cost: male, age 30, lowest possible legal coverage allowed by Texas. Your rates will be determined by several factors, including your age, your gender and the amount of coverage you want to purchase.
Get a Quote for Car Insurance in Texas Today!
Minimum Car Insurance Requirements in Waco
It is up to each driver to determine how much car insurance coverage and types of coverage they actually need. But no matter what coverage level you choose, it's important to have at least the minimum car insurance required for the area.
What is the minimum insurance required in Waco? In this city and throughout Texas, drivers must have the following minimum liability insurance:
$30,000 for injury/death to per person
$60,000 for injury/death per accident
$25,000 for property damage
Don't forget that liability insurance only pays out to cover the damage you cause if you are liable for an accident. To better protect both yourself and your vehicle, we recommend that you add collision coverage (and, potentially, comprehensive coverage).
What Are the Penalties for Driving Without Insurance in Waco?
If you drive in Waco, it's essential to have car insurance. But what happens if you are caught driving without any insurance at all?
For the first offense, your fine may be anywhere between $175 and $350. For second offenses, the fine may be anywhere from $350 to $1000. Should you go on to commit offenses (especially in a short period of time), you may have your license and registration suspended and your car seized.
Factors Allowed in Waco, TX Car Insurance Rates
Now you know that age and location play a role in how much you pay for car insurance. But what other factors are car insurance companies allowed to consider?
In Texas, all of these factors are considered fair game:
Age
Zip code
Education & occupation
Marital status
Credit score
Gender
Some of these cannot be changed easily, and some cannot be changed at all. But if anything does change (such as your credit score), it's important to update your carrier and potentially save money on your bill.
Discounts for Car Insurance in Waco
What if saving money on your car insurance was as easy as just asking?
Every car insurance carrier offers special discounts. By qualifying for such a discount, you can knock some of the cost off your monthly premium.
Here are some common discounts offered by insurance carriers in Waco:
Good driver discounts

Customer loyalty discounts

Good student discounts

Safety features and anti-theft systems

Bundling discounts

Military discounts
Remember, you won't know which discounts your own carrier offers until you contact them and ask!
Get a Waco Cheap Car Insurance Quote Today!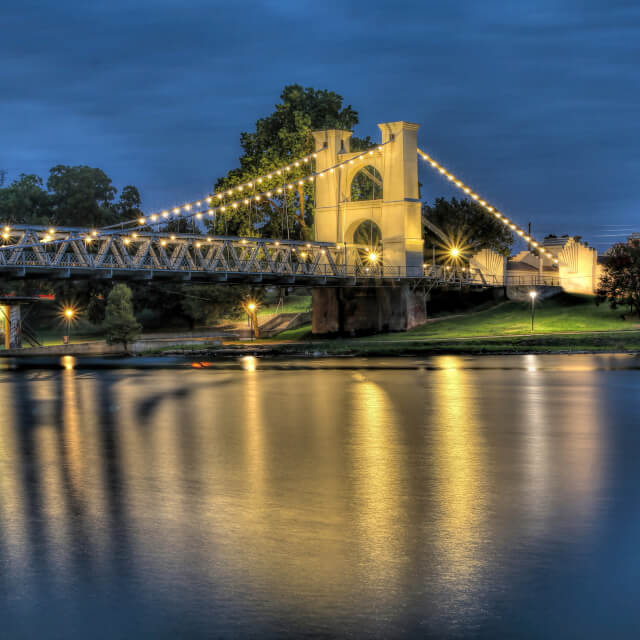 If you really want to save money on your car insurance, you need to find a carrier that offers the most competitive quotes.
Here at Freeway Insurance, we specialize in keeping you safe in Waco and wherever you drive. We are happy to get you started with a quote online. But if you'd rather visit in person, you are always welcome to come to one of our local offices. Or you can always call us at (800) 777-5620 for a quote today!
Select a Product or Service to request a quote
Ready to Get a Quick Quote?