Located in northwest Texas, Lubbock is well known for its burgeoning music and arts scene. It is home to the Buddy Holly Center and the West Texas Walk of Fame.
It is also home to Texas Tech University and sits close to iconic Route 66, which cuts through the heart of the Texas Panhandle, long known as the Main Street of America for its captivating scenic views.
That said, all Lubbock drivers must have state minimum auto insurance coverage. Keep reading to learn more about car insurance in Lubbock, including average costs and minimum car insurance requirements for the region.
Quick Facts
The average cost of full coverage car insurance in Lubbock is $157 per month
In Texas, it is estimated 20% of drivers are uninsured
In 2019, there were 45 fatal crashes in Lubbock, with 47 people killed
How Much Does Car Insurance Cost in Lubbock?
On average, full coverage car insurance in Lubbock costs $157 per month. This is very comparable to the state average ($151) and the national average ($161).
Some factors that play a role in the cost of your car insurance include your age, zip code, and claims history.
Full coverage car insurance consists of three types, including liability, collision (damages to your vehicle caused by a crash), and comprehensive, which covers non-collision-related damages, such as theft and vandalism.
Take a look at what other cities in Texas pay on average per month for car insurance.
| City | Full Coverage | State-Required Minimum or Liability Coverage |
| --- | --- | --- |
| Lubbock | $157 | $47 |
| Austin | $155 | $50 |
| Dallas | $193 | $57 |
| Houston | $177 | $56 |
| San Antonio | $158 | $51 |
Lubbock Affordable Car Insurance Rates by Zip Code
Some Lubbock zip codes pay higher premiums than others based on collective driving history, theft/vandalism incidence rates, and similar factors.
Here is a list of the average monthly rate Lubbock drivers pay, broken out by zip code.
| Zip Code | Full Coverage | State-Required Minimum or Liability Coverage |
| --- | --- | --- |
| 79401 | $157 | $47 |
| 79403 | $158 | $47 |
| 79404 | $160 | $47 |
| 79407 | $148 | $44 |
| 79409 | $153 | $45 |
| 79410 | $148 | $44 |
| 79411 | $160 | $48 |
| 79412 | $154 | $46 |
| 79413 | $146 | $44 |
| 79414 | $152 | $46 |
| 79415 | $158 | $46 |
| 79416 | $149 | $44 |
| 79423 | $149 | $44 |
| 79424 | $146 | $43 |
Lubbock Low-Cost Car Insurance Rates by Age
Your age dramatically influences how much you'll pay for car insurance in Lubbock. For example, teenage drivers are notoriously more expensive to insure, with an average monthly rate that makes the ones paid by drivers in their 50s and 60s pale in comparison.
Unfortunately, as a group, teenagers have a high rate of negative incidents on their collective driving record, such as tickets and accidents. Therefore, everyone in this group pays in the form of higher premiums. Students who are diligent and make good grades may be able to get a good student discount from their insurance company. And eventually, your rates will drop as you get older.
Here is a list of the average monthly rate Lubbock drivers pay, broken out by age.
| Age | Full Coverage | State-Required Minimum or Liability Coverage |
| --- | --- | --- |
| 18 | $396 | $133 |
| 20 | $325 | $101 |
| 30 | $153 | $45 |
| 40 | $150 | $45 |
| 50 | $138 | $42 |
| 60 | $134 | $41 |
| 70 | $150 | $49 |
Unless otherwise specified, we use the following methodology to arrive at our average cost: male, age 30, lowest possible legal coverage allowed by state. Your rates will be determined by several factors, including your age, your gender and the amount of coverage you want to purchase.
Driving Conditions in Lubbock
How Many Fatal Accidents Happen in Lubbock?
In 2019, there were 45 fatal vehicle accidents in Lubbock with a total of 83 vehicles involved. Unfortunately, 14 of the accidents involved drunk drivers.
How Are the Road Infrastructure and Bridges in Lubbock?
Lubbock has an active Public Works department that manages transportation and roadways. One of its most significant projects was the 2018 Lubbock County Transportation Roadway Improvement Program (TRIP), which saw progress on many key initiatives.
Get a Quote for Car Insurance in Texas Today!
Minimum Car Insurance Requirements in Lubbock
Texas is an "at-fault" insurance state, allowing drivers to file lawsuits against drivers determined to be at fault for an accident.
In Texas, the state minimums are as follows:
$30,000 for bodily injury liability per person
$60,000 for bodily injury liability per accident
$25,000 for property damage
What Are the Penalties for Driving Without Insurance in Lubbock?
Driving without auto insurance in Lubbock is a serious offense.
For first offenses, expect a fine anywhere between $175 and $350 along with an annual $250 surcharge for three years. Subsequent offenses could see fines as high as $1,750. Additionally, drivers may have to file for an SR-22, which serves as a certificate of financial responsibility and guarantees insurers you are carrying minimum coverage limits.
If you are a low-income driver unable to pay the Texas annual surcharges, you may opt into the Indigence Program, which reduces your yearly surcharge by 10%. You must be at or under 125% of the federal poverty guidelines to qualify.
Factors Allowed in Lubbock Car Insurance Rates
Insurers look at many different factors when deciding on your premium. Rates are set by the state, but the insurance agency can take into account your circumstances and history when deciding what they will charge you. Many factors affect Lubbock car insurance rates, including but not limited to:
Age
Zip Code
Driving Record
Car Make and Model
State Requirements
Credit History
Discounts for Car Insurance in Lubbock
Luckily, Lubbock drivers are eligible for all types of discounts. Here are some in the offering:
Usage-based discounts

Driver status discounts

Policy discounts
Usage-based programs count mileage. The lower your average annual mileage, the lower your rates. Additionally, driver status discounts may be extended to good students, military personnel, seniors, and select professional affiliations.
Lastly, policy discounts are automatically applied or available upon request for completing select administrative items, such as paying your bill in full, bundling auto insurance and health insurance, or enrolling in electronic billing and autopay.
Get a Quote for Low-Cost Car Insurance in Lubbock Online Today!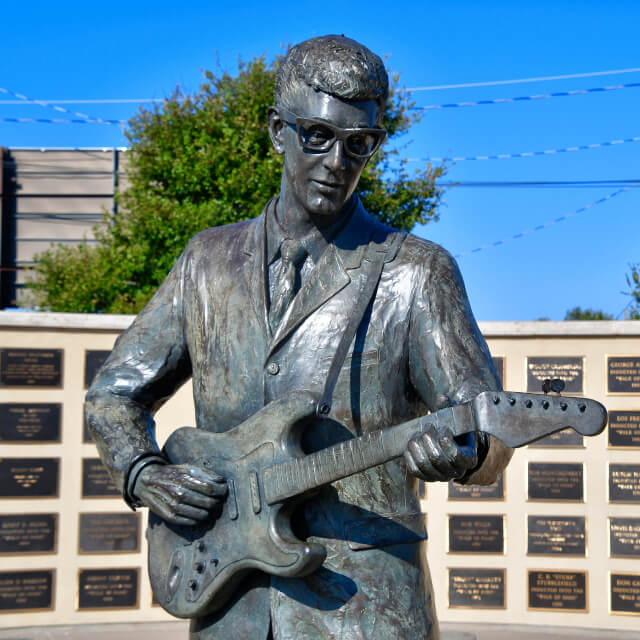 We hope this primer on Lubbock, TX, auto insurance has served as a valuable resource for you. For affordable car insurance, consider Freeway Insurance.
Feel free to request a quote online, visit us at a Lubbock office near you, or call (800) 777-5620 to speak with one of our friendly agents.
Select a Product or Service to request a quote
Ready to Get a Quick Quote?