Considered one of the most desirable suburbs of San Antonio, Helotes has seen substantial population growth over the years. Helotes is located on the far northwest side of San Antonio. The city's population of 8,603 has increased by over 132% since 2000. When moving to Helotes, it's important to consider factors such as the cost of living and auto insurance rates, which can vary depending on your driving history and other factors.
Helotes is a more affluent community, with the 2019 estimated median household income at $120,570, which is almost twice that for the rest of the state of Texas. Only three percent of Helotes residents live in poverty.
The city of Helotes earned its name from the corn—or "elote" in Spanish—that grew there back in the 19th century. Every year, Helotes residents celebrate the city's corn harvest heritage with the annual Cornyval Festival.
Quick Facts
The average cost of car insurance in Helotes is about $2,172 per year.
There were 166 car accidents in Helotes in 2019. Only one was fatal.
How Much Does Car Insurance Cost in Helotes?
In Helotes, car insurance costs are considerably higher than the rest of Texas. The average annual premium for car insurance in Helotes is $2,172, while the Texas state average is $1,373. Helotes car insurance is above the U.S. national average of $1,548.
On average, you will pay about $181 per month for car insurance in Helotes.
Other Texas cities have much lower car insurance premiums than Helotes.
| City | Average Price |
| --- | --- |
| Laredo | $1,148 |
| Austin | $1,188 |
| San Antonio | $1,249 |
| Houston | $1,454 |
Helotes Car Insurance Rates by Zip Code
Car insurance rates can fluctuate depending on which particular zip code you live in. Unlike many cities that are made up of several different zip codes, everyone who lives in Helotes lives within the same 78254 zip code.
Helotes Car Insurance Rates by Age
Your age is a significant determining factor in how much you will pay for car insurance in Helotes. For example, if you're a teenager who's just gotten your driver's license, you'll pay a whopping $6,953 per year on car insurance in Helotes.
Your insurance rates will also be higher after reaching 70 than what you paid when you were in your 40s, 50s, and 60s.
| Age | Average Price |
| --- | --- |
| Teens | $6,953 |
| 20s | $2,779 |
| 30s | $2,150 |
| 40s | $2,070 |
| 50s | $1,920 |
| 60s | $1,946 |
| 70s | $2,259 |
Driving Conditions in Helotes
How Many Fatal Accidents Happen in Helotes?
Helotes is a relatively safe community to drive in. In 2019, there were 160 car accidents, and only one of those accidents resulted in a fatality. That one fatal crash was due to drunk driving. Drunk driving contributed to five of the city's total vehicle crashes in 2019.
Vehicle accidents in Helotes accounted for less than 1% of total crashes in the state of Texas, where one car accident was reported every 56 seconds in 2019. According to the Texas Department of Transportation, the fatality rate on Texas roadways for 2019 was 1.26 deaths per hundred million vehicle miles traveled. About 25 percent of the state's fatal crashes were due to drunk driving.
How Are the Road Infrastructure and Bridges in Helotes?
The road infrastructure for the city of Helotes is managed by the city's Public Works department and the Texas Department of Transportation (TXDOT). In 2019, Helotes residents pressed the TXDOT to repair a "deadly" intersection that had just been constructed in the city.
Overall, the state of Texas gets a D+ on the highways and roads that make up its infrastructure. About 22 percent of roads are in poor condition, which costs motorists each about $709 per year. Although the state's population grew by almost 9 percent from 2015 to 2020, state roads only received modest improvements.
Minimum Car Insurance Requirements in Helotes
All drivers in Texas are required to carry car insurance at minimum liability coverages of:
$30,000 for Bodily Injury Liability per person
$60,000 for Total Bodily Injury Liability
$25,000 for Property Damage Liability
Factors Allowed in Helotes Car Insurance Rates
Many factors affect the car insurance rates that you will pay in Helotes. Your driving record, such as tickets you've gotten for speeding or fender benders you've been in, is one of the most significant factors impacting your insurance rates. Other factors include:
Age
Gender
Marital status
Credit Score
Vehicle type
Education
Occupation
Discounts for Car Insurance in Helotes
If you have a clean driving record without any tickets or accidents, you could be eligible to receive a good driver discount on your car insurance. Discounts up to 30% off insurance premiums are awarded to Texas residents who show good driving behavior.
With the high cost of insurance for teens in Helotes, it may be wise to look into discounts teens can get for maintaining a "B" or better grade at school.
Drivers over age 50 can get discounts on their car insurance by completing an approved defensive driving course. Other discounts that may be available include:
What Are the Penalties for Driving Without Insurance in Helotes?
Getting caught driving without the required minimum car insurance could put a significant dent in your wallet. A first offense could cost you between $925-$1,100, from a fine of about $175-$350, as well as an annual surcharge of $250 you'll be charged for the next three years.
Fines increase to $350-$1,000 for second offenses. Add three years of surcharges, and it will cost you between $1,100 – $1,750. Your cost will be even more if your vehicle is impounded for 180 days.
In the end, the cost of having car insurance could end up less than the cost of not having it if you get pulled over and fined.
Get a Quote for Car Insurance in Helotes Today!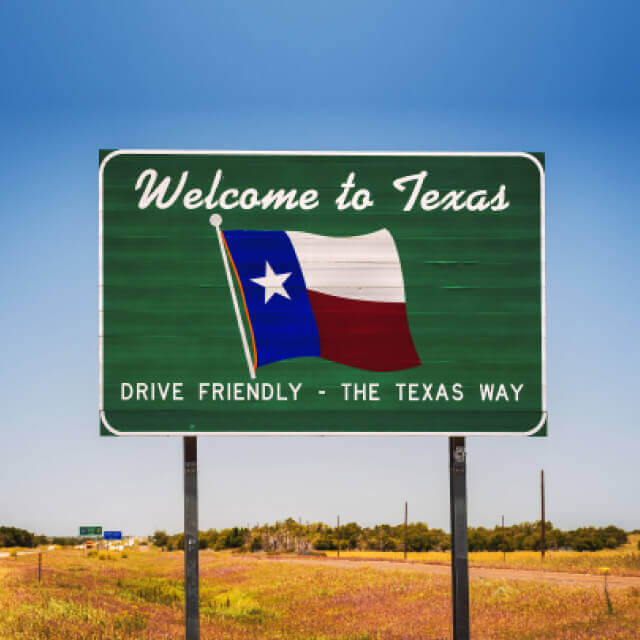 Texas state law requires you to have at least 30/60/25 liability coverage, so it's wise to look into options for coverage. Finding a cheap car insurance plan that provides you with at least the minimum coverage required in your state can end up costing you less down the road if you should be pulled over without it.
Contact Freeway Insurance today. Get started with a quote online, visit us at a Helotes office near you, or call us at (800)777-5620 for a quote.