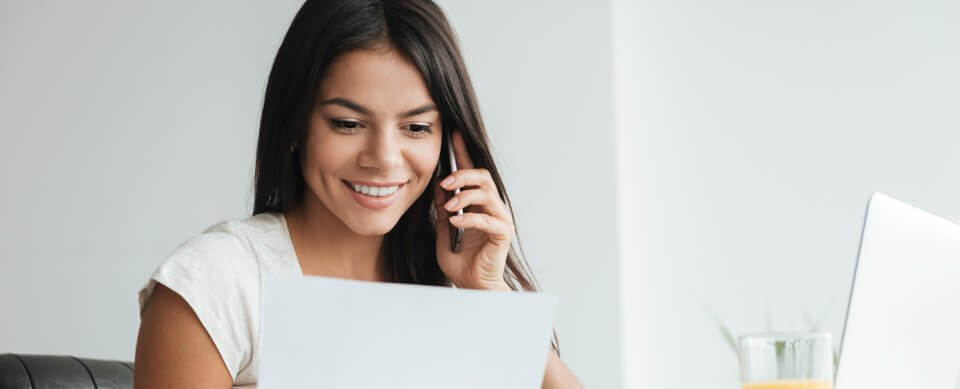 Just when you think you're finally getting ahead, you're hit with another unexpected expense…and, often, it's your auto insurance. Unfortunately, in all but a couple of states in the country, auto insurance is a forced necessity. It's the law – and, there isn't any getting around it. The penalties for driving a vehicle without proper coverage can be quite harsh.
However, there are some money-saving tips you can use to help minimize the impact of that monthly or annual auto insurance premium. Of course, changing providers can save you a few bucks, but knowing other ways to cut down your auto premium will potentially put even more cash back in your wallet without sacrificing much of the protection you need. So, consider the following:
1. Higher Deductible
By choosing a higher deductible you can see an almost immediate drop in your monthly insurance payments. While some drivers prefer to carry a lower deductible to make it easier to get their car repaired after an accident, it also keeps their premiums high. In most cases, increasing this amount to $1,000 can result in a drop of 40 percent or more on your current bill.
2. Drop Collision and Comprehensive on Older Vehicles
You may want to give this one a little thought. Collision and comprehensive pay for the repairs to your vehicle in the event of an accident and vandalism, carjacking, or act of nature, respectively. A lot depends on the age of the vehicle and if it's being financed.
Keep in mind that, if lease or loan payments are being made, dealers will require full coverage on their investment until the note is paid. On the other hand, should the vehicle only be valued at a couple of thousand dollars or it wouldn't be cost effective to fix based on the deductible, dropping these coverages could make financial sense and save you some money.
3. Safe Driver
It goes without saying that driving safely and maintaining a clean driving record is one of the easiest ways to save money. Most companies will offer discounts if you go three years or more without a ticket or accident…as well as not filing any comprehensive-related claims for vandalism, cracked windshield, etc., during the same period.
4. Multiple Cars
If you own other vehicles, find an insurance company that offers this discount. Should you also own a motorcycle, recreational vehicle or equipment such as ATV's and jet-skis, combine all the policies for even more possible savings.
5. Bundled Policies
The same can be said if you have more than one policy with your insurer, such as renters or homeowners, car and boat. Your provider should offer discounts on each of these policies, reducing your overall costs.
6. Reduced Driving
If cutting down on your driving is an option, you may want to think about carpooling, taking public transportation or possible telecommuting several days a week. The effect will be you'll spend less money on fuel, maintenance, and on your auto insurance.
7. Anti-theft and Other Safety Features
Most vehicles today come with anti-theft devices as well as air bags, collision prevention systems, and rear view cameras. All of these can cut your insurance premiums by way of discounts. Be sure to inform your insurance company to receive the proper credit.
8. Unneeded Optional Services
There's no reason to include and pay for towing coverage if you're already a member of AAA. You may also want to check with your credit card companies as some may provide roadside assistance or rental car coverage. If these services are available through other means at a lower price, you won't need to purchase them though your insurance company.
9. Extra Fees
While paying your insurance premiums every month seems like a convenient way to stay on top of them, it can also add to the cost. Most insurance providers charge for that convenience. If paying the premium in full when it arrives isn't a financial hardship, using this method might make more sense.
10. Good Student
Don't overlook this if you have a teen of driving age. Students who maintain high grades qualify for a discount. Insurance companies regard this as a sign a teen is more responsible than one with low grades.
11. Shop Wisely
With the multitude of insurance carriers, shop around, but do it wisely. Nothing drives prices down like competition…and it's out there. Compare by receiving several quotes and evaluate your potential picks from available discounts and other benefits they offer. In the end, make sure the one you choose will be a perfect fit for your particular needs and budget.
No one likes to pay high auto insurance premiums. But, by following these simple tips you may actually save yourself some money.
Don't assume your loyalty with your present insurer means lower rates. Often, it doesn't. That's why it's important to make sure you're getting affordable auto insurance. Why not get a free auto insurance quote today?
For low-cost premiums and high-quality coverage, contact Freeway Insurance. Freeway Insurance offers affordable car insurance quotes from a wide network of the top insurance providers in the nation. Call (800) 777-5620 or get a free auto insurance quote online and start saving today!
Ready to Get a Quick Quote?