We Can Help You Get Low‑Cost SR‑22 Insurance Quotes in Texas
Have you been told that you need to file an SR-22 certificate in Texas? If so, we can help you find cheap SR-22 car insurance in Texas. At Freeway Insurance, we understand that things happen – you still need to drive your kids to school, go to work and get groceries for the family. SR‑22 insurance can be quite expensive, but we have experience helping people find affordable SR-22 car insurance in Texas that fits their needs and budget.
Don't drive without Texas car insurance and possibly make things worse. Let us help you find cheap SR-22 insurance today.
How Much is SR‑22 Insurance in Texas?
It costs a one‑time fee of $25 to file the SR-22 certificate. As long as you keep your required insurance current with the same insurer and with absolutely no lapses, you should not have to pay the filing fee again. Freeway Insurance can find auto insurance for those who need SR-22 insurance at a price you can afford. Shopping around and comparing SR-22, car insurance quotes could save you some money.
What is SR‑22 Insurance in Texas?
A Texas Proof of Insurance Certificate SR‑22 is a form required by the Texas DMV that confirms that you have purchased the minimum liability insurance. Many people confuse an SR‑22 for actual car insurance. It is a form filed with the Texas DMV by your insurance company; it shows that you have car insurance required by law.
An SR‑22 is not insurance, nor is it an insurance replacement. It is a way for Texas law enforcement to ensure that drivers who have been caught exhibiting irresponsible behavior behind the wheel have the car insurance required by the state.
How to Get an
SR-22

Form in Texas?

First you have to find a car insurance company in Texas that provides SR-22 or high-risk car insurance. Once you find such a company, they will file your SR-22 for you with the state. You cannot file an SR-22.

Only an insurance company licensed to do business in Texas can file an SR-22. Not all insurance companies handle high‑risk drivers, but at Freeway Insurance, we can help you get the coverage required.
Who Needs
SR-22

Insurance Certificate in Texas?

Texas drivers who have been convicted of DUI or DWI or who have committed some other traffic violations, including:
Driving without a license or driving while license is suspended or revoked
Driving without insurance
Multiple traffic offenses in short periods
Failing to pay court-ordered child support
Is
SR-22

the Same as

SR-22a

in Texas?

No. Texas is among several states who require an SR-22a be filed in addition to an SR-22 if certain criteria are met. An SR-22a means you must pay 6 months of car insurance in advance. If your driver's license has been suspended in Texas due to being involved in a car crash while uninsured that caused bodily injury, death or property damage of at least $1,000, then you will be required to file an SR-22a in addition to your SR‑22 before your license can be reinstated.
How Long Will You Need an
SR-22

Certificate in Texas?

Because many reasons for filing an SR-22 are serious, like DUI offenses, drivers will typically be required to have an SR-22 on file for two years. In that time, you will be required to renew your SR-22 periodically (inquire with your state DMV for renewal periods). Failure to do so could result in legal action, difficulty renewing insurance, fees, and penalties.
How Can I Reduce My
SR-22

Rate?

There are steps you can take to help reduce the burden of the high insurance cost of an SR-22 insurance certificate in Texas. Learning how to budget while paying for your SR-22 insurance is important. You may have to give up some extras for a while and think about maybe driving an older car that costs less to insure.

Your car insurance is going to be higher than you are used to, but it is very important that you find insurance you can afford and then never miss a payment until your two years is up. You may have to shuffle some things around in your budget. If you ever want to get back to paying regular car insurance rates, you'll never miss a payment and you will have a spotless driving record.
Do I Need
SR-22

If I Don't Have a Car in Texas?

Yes. If you've been ordered to file SR-22 in Texas, you have to do it even if you don't have a car. Luckily, you can most likely get non‑owner's SR-22 car insurance, which is a little cheaper than regular SR-22 insurance. If you do not have a car and only plan to drive when you borrow someone's car or when you rent a car, you may qualify for non‑owner's SR-22 car insurance.
What Does it Mean to Have an
SR-22

?

If you are required to file an SR-22, then you've been flagged as a high‑risk driver. The common violation for SR-22 filers is DUI conviction. This will have several negative impacts on your driving lifestyle for the foreseeable future. Here is a list of what this could mean for you.
The initial violation will involve fees and penalties. With attorney fees and other costs, a DWI could cost in total close to $25,000 or more.
Your current insurance provider may increase your premiums or drop your policy altogether.
You will be required to file an SR-22 for two years.
Your insurance premiums will increase by an average of 74-85%.
In Texas, your DUI conviction will remain on your driving record for life.
If the DUI conviction was egregious enough, it might be included on your criminal record.
How Do You Get Your
SR-22

Removed?

Unfortunately, DMVs are too busy to monitor when your SR-22 is no longer needed, so it won't automatically disappear after two years. Contact your insurance provider to have your SR-22 removed when you've reached the end date. After removing your SR-22, try shopping around for cheaper insurance quotes. Your premium may not immediately go down, but if it does, then that is the best time to start saving.
Have an SR‑22? Get a Custom
Low-Cost

Car Insurance Quote for Texas Today!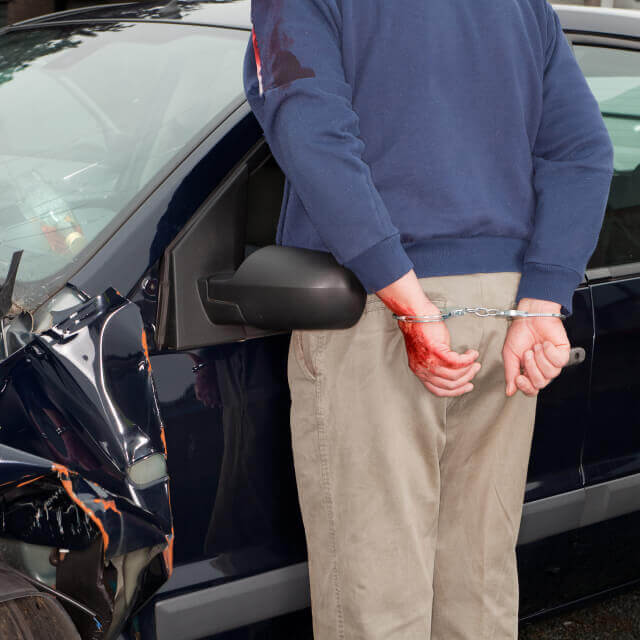 It's more than just a legal requirement. Freeway Insurance is here to help you find SR‑22 insurance you can live with and afford. Get started with an SR‑22 car insurance quote online, visit us at a Texas office near you, or call us at 800‑777‑5620 for a quote.