Everything You Need to Know About Auto Insurance in Pennsylvania
Located less than 80 miles from Philadelphia, Lebanon is a thriving nature destination. Some of Lebanon's most popular attractions include Swatara State Park, Conrad Weiser Homestead, Hershey's Chocolate World, Memorial Lake State Park, and Indian Echo Caverns. Due to its laid-back nature, Lebanon was named the second least stressful city in the country by Sperling's BestPlaces.net survey, thanks to a low crime rate, short commute times, and similar factors.
If you live and drive in Lebanon, you must have an active auto insurance policy. Failure to do so will result in suspended license registration, fines, and aggravation. Keep reading to learn more about auto insurance in Pennsylvania, including minimum liability limits, factors allowed in determining Lebanon auto insurance rates, and ways to save on your next policy.
How Much Does Car Insurance Cost in Lebanon, PA?
Lebanon drivers pay an average monthly premium of $120 for full coverage, lower than the Pennsylvania average of $130 and lower than the national average of $140. For the state-required minimum liability, Lebanon drivers fork out an average of $41 per month, which is less than the national average of $47.
Pennsylvania is a no-fault state so the minimum required amount includes liability, plus personal injury protection (PIP).
What Does a
No-Fault

State Mean?

It means that if you get into a wreck in the state of Pennsylvania, your own liability insurance will be used to handle your damages and repairs. In an at-fault state, a driver's liability is used to pay for any damages they cause to other drivers and passengers in a crash.

States that use a no-fault system believe drivers are more financially protected if their own insurance covers their damages. Since litigation costs usually absorbed by insurance companies are reduced, it's thought they will pass those savings to their customers.

Another potential benefit to a no-fault state is drivers do not have to wait for their insurance to kick in while lawsuits and other legal action makes their way through the courts, as can happen in an at-fault state if it isn't clear who was at fault.

No-fault states sometimes burden their driving public with requirements for uninsured motorist coverage plus PIP. Pennsylvania only requires a $5,000 PIP, so motorists do enjoy relatively cheap insurance in PA.
Get a Quote for Car Insurance in Pennsylvania Today!
Comparing the Cost of Insurance in Pennsylvania Cities
For the average monthly premium paid in Pennsylvania cities, check out our breakdown below:
| City | Full Coverage Insurance | Liability Insurance Coverage |
| --- | --- | --- |
| Allentown | $143 | $46 |
| Lancaster | $123 | $41 |
| Philadelphia | $309 | $94 |
| Pittsburgh | $132 | $43 |
| Scranton | $138 | $43 |
Affordable Car Insurance Rates by Zip Code in Lebanon, PA
Average premiums paid by residents of one Lebanon zip code may vary significantly from that of a neighboring zip code due to a higher theft/vandalism rate, claims rate, and other risk factors.
For the average monthly premium paid by Lebanon residents by zip code, see our breakdown below.
| Zip Code | Full Coverage Insurance | Liability Insurance Coverage |
| --- | --- | --- |
| 17042 | $122 | $41 |
| 17046 | $121 | $40 |
Low-Cost Car Insurance Rates by Age in Lebanon, PA
Age plays a significant role in determining auto insurance premiums. Expect younger drivers to pay the highest premiums thanks to their spotty driving records and lack of driving history.
For the average monthly premium paid by Lebanon residents by age, see our breakdown below.
| Age | Full Coverage Insurance | Liability Insurance Coverage |
| --- | --- | --- |
| Teenagers | $323 | $103 |
| 20s | $132 | $43 |
| 30s | $119 | $39 |
| 40s | $111 | $37 |
| 50s | $104 | $35 |
| 60s | $106 | $37 |
| 70s | $128 | $45 |
Unless otherwise specified, we use the following methodology to arrive at our average cost: male, age 30, lowest possible legal coverage allowed by Pennsylvania. Your rates will be determined by several factors, including your age, your gender and the amount of coverage you want to purchase.
What's the Best Car Insurance for Teens and Their Families in Lebanon, Penn?
The best car insurance for teens and their families is one that offers the appropriate coverage for a new driver at a price that doesn't break the family piggy bank. Since teens are new drivers and don't have a driving history for insurers to look at, their rates are higher. And that's not the only strike against them.
As a group, teen drivers  file more claims due to having more accidents and citations. Overall, they are considered risky to insure and that's why their premiums are high. It may not seem fair but there are things you can do as a parent or guardian to help your teen (and your bank account) make it through these years.
First, be a proactive and involved parent. Demonstrate good driving behaviors behind the wheel and make sure your new driver understands their responsibilities. Let them help you search for

insurance – it

may impress on them how important their driving record will be if they want to see their rates drop as they get older.
Second, search for discounts your insurer (or a new one) might offer. For example, if your new driver is a fulltime student with a good GPA, they may be eligible for a good student discount. See below for more discounts you can take advantage of as you search for ways to save money.
Ultimately, the best insurance may be found by comparing quotes and deals across companies. An independent agent, such as Freeway Insurance, can help you by researching quotes and presenting you with options.
Driving Conditions in Lebanon, PA
How Many FataI Accidents Happen in Lebanon?
In 2019, there were three fatal road traffic accidents in Lebanon involving five vehicles. Of these accidents, eight people were involved, including a single pedestrian.
How Are the Road Infrastructure and Bridges in Lebanon, Pennsylvania?
Lebanon's Public Works Department plays a vital role in maintaining city infrastructure, responsible for street, park/playground, signage, traffic signal, and parking meter maintenance. It is also responsible for enforcing zoning and building codes, as well as provisions regarding subdivision and land development.
Find an office near you to help with your auto insurance
Minimum Car Insurance Requirements in Lebanon, Pennsylvania
All Lebanon drivers must carry the following minimum liability limits to drive legally in Pennsylvania:
Remember, full coverage offers greater protection in the form of comprehensive insurance (if your car is stolen, vandalized or harmed during a storm) and collision (greater financial protection for necessary repairs after a wreck or other covered event).
What Are the Penalties for Driving Without Insurance in Lebanon, PA?
Expect suspended driving privileges, fines, and aggravation if caught at a traffic stop driving without insurance in Lebanon.
All first offenses will see a $300 penalty and a three-month driver's license and registration suspension until proof of insurance is provided to the Pennsylvania Department of Motor Vehicles. Expect a $94 fee for vehicle registration and a $100 fee to reinstate your driver's license. However, a $500 civil penalty can waive a suspension. Subsequent offenses will see even higher penalties.
Fortunately, Pennsylvania drivers are not required to file an SR-22, a proof of financial responsibility that lets the state know you're carrying the minimum required coverage.
Remember, all Pennsylvania drivers must carry a minimum of $15,000 in bodily injury liability per person, $30,000 in bodily injury liability per accident, $5,000 for property damage liability, and $5,000 in medical benefits coverage.
Car Insurance Factors Allowed in Lebanon, PA
Every auto insurance provider has underwriting policies to calculate your premiums.
These factors include but are not limited to the following:
Age
Gender
Zip code of residence
Marital status
Driving record
Discounts for Car Insurance in Lebanon, Pennsylvania
Fortunately, there are many ways Lebanon drivers can save on auto insurance. Auto insurance discounts come in different categories, whether they be bundling or defensive driving discounts.
Discounts available to Lebanon drivers include but are not limited to:
Note that discount availability depends on the insurer and state. For example, multi-policy discounts (bundling one or more policies with the same insurer) may only be available in some places.
We recommend calling your auto insurance provider every couple of months to see if you qualify for any new discounts, as not all are given automatically.
Get an Online Quote for Low-Cost Car Insurance in Lebanon, PA Today!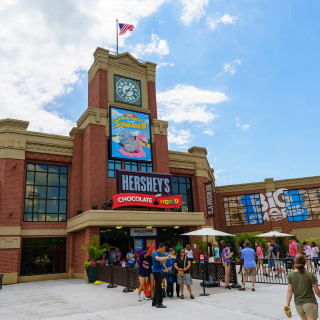 Freeway Insurance can help you and your family find an affordable policy. We offer several policies, including state minimum and full coverage for greater peace of mind.
Ready to request a quote? Contact Freeway Insurance by requesting a quote online, visiting a Lebanon office near you, or receiving a free no-obligation consultation by calling 800-777-5620. We look forward to speaking with you soon!
Select a Product or Service to request a quote
Ready to Get a Quick Quote?