Car Insurance Quotes for a Hyundai Sonata
The average annual premium for a Hyundai Sonata is $367 for minimum coverage and $1,744 for full coverage. Drivers in all states are looking for cheap car insurance to comply with state regulations.
In most states, the minimum consists of liability that offers financial help to other parties if you are at fault in a covered event. In no-fault states, this liability is extended to you, regardless of who caused the accident. However, no-fault states (and some at-fault) require additional coverage in the form of uninsured motorist coverage and personal injury protection (PIP) for additional financial help. Your rates will depend heavily on your driving history, your age and where you live.
Full coverage is an enhanced level of protection. In many cases, drivers choose to add this additional financial security, however, those who finance or lease may be required to carry it. It typically consists of liability, plus comprehensive and collision.
Don't pay too much for your car insurance. Freeway can help you research all of your options based on your needs and budget to find the best coverage for you.
Getting a Free Auto Insurance quote with Freeway is easy!
Comparing Insurance Costs for Your Sonata to Other Vehicles
Insurance costs for this vehicle differ from competitors such as the Mazda3, Nissan Altima, Toyota Camry, and Honda Accord, due to factors that include standard safety features, recall records, cost of parts and labor, and similar elements.
| Make/Model | Annual Full Coverage Insurance |
| --- | --- |
| Hyundai Sonata | $1,744 |
| Mazda3 | $1,668 |
| Nissan Altima | $1,788 |
| Toyota Camry | $1,655 |
| Honda Accord | $1,733 |
Types of Coverage for Hyundai Sedans
Freeway Insurance can provide you with several cheap car insurance options, including minimum liability and full coverage, plus more.
Full Coverage
Full coverage includes liability, comprehensive, and collision insurance.
Collision insurance covers the cost of damages to your vehicle due to vehicle-to-vehicle, vehicle-to-object, and rollover collisions.
Comprehensive insurance covers damages to your vehicle due to non-collision-related events, such as theft, falling objects, fire, and weather.
We highly recommend a full coverage policy over state minimum liability for the greater protections it provides. Remember, you can also opt for additional coverages, such as gap insurance, uninsured/underinsured motorist coverage, roadside assistance, and rental car reimbursement.
State Minimum Liability
Every state has unique requirements when it comes to minimum car insurance requirements.
Minimum coverage requirements in your state apply to bodily injury and property damage liability. For example, Louisiana drivers must carry $15,000 in bodily injury liability per person, $30,000 in bodily injury liability per accident, and $25,000 for property damage liability per accident.
In turn, California drivers must carry the same bodily injury liability per person/accident coverages and $5,000 in property damage liability per accident.
With the average cost of new vehicles exceeding $40,000, the minimum property damage liability of most states barely comes close. Therefore, we strongly recommend a policy with higher liability limits for greater peace of mind. Even a single car accident could force you to go out of pocket to pay for expenses, throwing your monthly budget out of whack and putting your assets at jeopardy.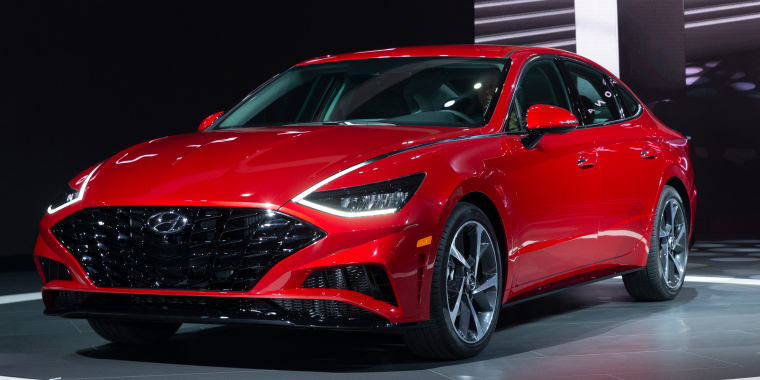 How Does a DUI Affect Insurance Rates for a Sedan?
DUI convictions have a detrimental effect on your rates.
Driving under the influence of alcohol or drugs will result in heavy fines, administrative fees, driver's license/registration suspension, and depending on the state, you may be required to file an SR-22 with your state's DMV. SR-22s are proof of financial responsibility required to drive legally in the state.
Expect your rates to double or even triple after a DUI conviction, depending on the incident. Rates will remain elevated for a minimum of three years before gradually tapering down with a clean driving record.
Finding coverage after a DUI can be challenging, as not all insurers will cover what is considered a high-risk history. However, with some research, you can find affordable DUI auto insurance.
What Are Some Auto Insurance Discounts?
There are many coverage discounts drivers can leverage to lower their monthly bills.
One of the most popular discounts is the Good Driver discount, awarded to drivers who have maintained a clean driving record for the past three to five years. Some insurers award this discount closer to the three-year mark, while others opt closer to the five-year mark.
Many discounts even extend to how your policy is structured. For example, scheduling automatic payments, renewing early, paying an annual premium upfront, or purchasing two or more insurance types under the same policy ("bundling") can all save you money. Early signing (extending before your policy's renewal date) and signing up online may also offer discounts.
Lastly, there are many driver profile discounts available. For example, auto insurers may reward you for being a senior driver, current or former military member, or a trade or school organization member.
Keep in mind not all auto insurers offer the same discounts. We encourage you to contact your insurance provider to learn more about available discounts.
Find an office near you to help with your auto insurance
What Are Some of the Characteristics of the Sonata?
This is a vehicle in the midsize sedan category.
It has five trim levels – SE, SEL, SEL Plus, N Line, and Limited. It also comes with one of two engines – a base 191-horsepower 2.5-liter four-cylinder, a 180-horsepower turbocharged 1.6-liter four-cylinder, and a 290-horsepower turbocharged 2.5-liter four-cylinder engine with 8-speed dual-clutch automatic transmission.
The base SE trim's standard features include a six-speaker stereo, an 8-inch touch screen, adaptive cruise control, Apple Carplay/Android Auto integration, and a rearview camera.
Higher trims have upgraded features like a larger 10.25-inch touch screen, second-row USB port, and 12-speaker Bose sound system.
Regarding safety features, the National Highway Traffic Safety Administration awarded the Sonata an overall rating of five stars, including four stars for frontal crashes, five stars for side crashes, and five stars with rollover crash testing.
Main competitors are the Mazda3, Nissan Altima, Toyota Camry, and Honda Accord.
Find the Most Affordable Car Insurance Rates Online Today
Freeway is ready to help you and your family find an affordable auto insurance policy. Whether it's a state minimum liability policy, full coverage, or similar insurance option, all drivers must carry auto insurance to drive legally in the state.
We are easy to find! Visit us online, stop by one of our offices, or call 800-777-5620 to explore your options with a friendly agent.