Everything to Know About Car Insurance in North Dakota
Bismarck, ND is not only the state capital, it is also the second-largest city in the state. Home to just under 75,000 residents, Bismarck was founded in 1872. While Bismarck is known for its cold winters, there is ample natural beauty to enjoy in the area year-round.
Bismarck is a center for the arts and entertainment. It is home to the Belle Mehus Auditorium, a historic performance center housed in a building from 1914 built in the downtown area. There are also several theater companies and orchestras that make the city home. If you live in Bismarck or plan to travel there, it is in your best interest to learn everything about car insurance in North Dakota.
How Much Does Car Insurance Cost in Bismarck, ND?
In Bismarck, the monthly cost of insurance premiums is $108 for full coverage car insurance. This rate is less than the national average at $148. Alternatively, you could pay less for the minimum level of liability coverage. This less expensive option in Bismarck is the state-required minimum coverage. You can expect to pay around $31 per month, much less than the national average of $47 monthly.
It can be tempting to opt for the lower-price minimum coverage. While paying less each month might be tempting, it is important to remember that there are tradeoffs that come with this decision. If you have minimum coverage, you could find yourself paying out of pocket for damages and injuries you suffer in an accident.
Get a Quote for Car Insurance in North Dakota Today!
What Does it Mean if North Dakota is
No-Fault

?

North Dakota is one of a handful of jurisdictions that are "no-fault" insurance states. In a no-fault state, you will receive financial help from your insurance company, no matter who is at fault for an accident. While these policies are typically quick in paying benefits, you will also be required to carry some form of additional medical coverage, such as personal injury protection (PIP).
Affordable Car Insurance Rates Comparison by Cities in North Dakota
See our list below to learn more about average monthly car insurance prices in North Dakota cities:
| City | Full Coverage Insurance | Liability Insurance Coverage |
| --- | --- | --- |
| Bismarck | $108 | $31 |
| Fargo | $95 | $45 |
| Dickinson | $110 | $43 |
| Grand Forks | $96 | $31 |
| Minot | $96 | $31 |
| Williston | $14 | $30 |
Affordable Car Insurance Rates by Zip Code in Bismarck, ND
Accidents and crime, such as car theft, occur more often in some area codes than others. For that reason, living in certain ZIP codes could result in higher premiums. See our list below for average monthly car insurance prices by zip code in Bismarck:
| Zip Code | Full Coverage Insurance | Liability Insurance Coverage |
| --- | --- | --- |
| 58501 | $108 | $31 |
| 58502 | $109 | $31 |
| 58504 | $109 | $31 |
| 58505 | $108 | $31 |
| 59506 | $108 | $31 |
Low-Cost Car Insurance Rates by Age in Bismarck, ND
The cost of car insurance in Bismarck can also vary depending on the age of the insured driver. Teenagers face the highest rates, given that as a group they have a higher accident rate. These rates will fall as drivers get older before rising again when drivers reach their 70s.
See our list below for average monthly car insurance prices by age in Bismarck:
| Age | Full Coverage Insurance | Liability Insurance Coverage |
| --- | --- | --- |
| Teenagers | $344 | $156 |
| 20s | $234 | $111 |
| 30s | $137 | $54 |
| 40s | $115 | $49 |
| 50s | $98 | $42 |
| 60s | $94 | $41 |
| 70s | $100 | $46 |
When determining the cost of car insurance, we use a set methodology to ensure our results are meaningful. We use the following method to arrive at our average cost: male driver, age 30, seeking the lowest possible legal coverage allowed by North Dakota law. Your insurance premiums are based on different factors like your age, your gender, your claims history, and the extent of the insurance coverage you opt to purchase.
Driving Conditions in Bismarck, ND
How Many Fatal Accidents Happen in Bismarck?
The number of fatal accidents is typically in the single digits each year. For example, there were a total of four traffic fatalities in 2021. This is the same number of fatalities that occurred in 2020.
How Are the Road Infrastructure and Bridges in Bismarck, ND?
In Bismarck, road maintenance and repair are handled by the Bismarck Streets Department. This department of the Public Works division not only addresses street repair, cleaning, and design. Bismarck is also home to several bridges, as it is located on the banks of the Missouri River. Some of these bridges include the Grant Marsh Bridge and the Missouri River High Bridge.
Minimum Car Insurance Requirements in Bismarck, North Dakota
North Dakota requires drivers to carry a mandatory amount of liability insurance. This is not unusual, as every state has some form of similar requirement. Under the law, you must carry both bodily injury and property damage liability insurance coverage. There are also requirements for personal injury protection coverage and uninsured motorist coverage, given that this is a no-fault state. The minimum liability coverage required by law includes the following:
Bodily injury liability coverage: $25,000 per person
Bodily injury liability coverage: $50,000 per accident
Property damage liability coverage: $25,000 per person
Uninsured motorist coverage: $25,000/$50,000 per person/per accident
Personal Injury Protection: $30,000
What Are the Penalties for Driving Without Insurance in Bismarck, ND?
It is a criminal offense in Bismarck to drive without car insurance. For first-time offenders, the penalty for driving without insurance is a fine of up to $1,000. While there is no threat of jail time, that is not the case for second or subsequent offenses. These penalties include:
As much as 30 days in jail
Maximum fine of $1,500
License suspension
Removal of plates
Mandatory

SR-22

coverage
Drivers who are required to file an SR-22 insurance certificate with the state through their insurer face double and even triple the premiums as before.
Car Insurance Factors Allowed in Bismarck Car Insurance Rates
Insurance companies that offer coverage in North Dakota may use different factors when setting policy premiums. These factors can vary, even between two individuals that have a lot in common. For example, two individuals that are the same age could face very different premiums if they drive different cars and have different claims histories. Some other factors include the following:
Marital status
Age
Driving history
Claims history
Type of vehicle
Find an office near you to help with your auto insurance
Insurance That Helps You Prepare for the Future
Planning for the future is always a good idea. Having the right car insurance coverage is one of the steps you can take to plan for the future comfortably. Appropriate coverage provides you with peace of mind in knowing that you are protected in the case of an accident. The financial harm that can come with a car accident can be devastating. The right insurance can protect you from this type of hardship. Some ways to protect yourself using insurance include:
Full coverage: While liability coverage can help pay for damages and injuries, full coverage can help pay for all of your losses after an accident. Full coverage might cost more, but the peace of mind is worth it.
Buying more than the minimum. The law requires you to carry a minimum amount of liability insurance. However, purchasing more than the minimum amount could protect you better if an accident happens.
Finding discounts. If you can find ways to save on your coverage, you could possibly afford a better policy. If you can find enough discounts, that saved money could be put back into coverage that will protect you in the future.
Discounts for Car Insurance in Bismarck, ND
It is never easy to budget for major purchases. However, there are steps you can take to help you manage reoccurring expenses like your car insurance policy. One of the best ways to save money on your car insurance is by taking advantage of all available discounts. Some of those discounts include:
In addition to these discounts, you could save money by insuring more than just your vehicle with your insurer. For example, you could save by also obtaining home insurance  and bundling your policies for a great discount.
Get an Online Quote for Low-Cost Car Insurance in Bismarck, ND Today!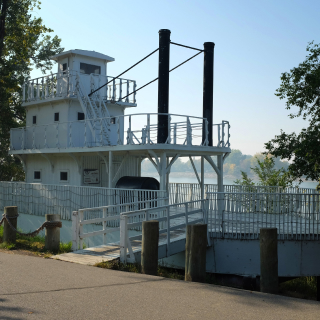 That concludes our look at car insurance in Bismarck. If you are ready for good insurance coverage for the right price, Freeway is ready to tell you about your options.
Get started with a quote online, visit us at an office near you or call us at 800-777-5620 at your convenience.
Select a Product or Service to request a quote
Ready to Get a Quick Quote?