Everything You Need to Know About Auto Insurance in Ocala, FL
Located in Central Florida, Ocala is best known for its strong equestrian tradition. Called the "Horse Capital of the World," it is home to over 1,000 horse farms and has produced countless Kentucky Derby and Breeders Cup champions. It is also home to Silver Springs State Park with glass bottom boats and crystal-clear waters. Some of Ocala's most popular attractions include Ocala National Forest, the Appleton Museum of Art, Fort King National Historic Landmark, Ocala Historic Downtown Square, and Rainbow Springs State Park.
All Ocala drivers must have an auto insurance policy to drive legally in Florida and elsewhere. Keep reading to learn more about auto insurance in Florida, including average premiums, penalties for driving without insurance in Florida, available discounts and the state's required minimum liability limits.
How Much Does Car Insurance Cost in Ocala, FL?
Ocala drivers pay an average monthly premium of $160 for full coverage, below the state average of $210 and higher than the national average of $140. For those who choose the cheapest auto insurance in Florida, the minimum, the average is $58, a little higher than the national average of $48.
Full coverage consists of liability, plus comprehensive and collision. Required liability insurance in Florida, a no-fault state, consists of $10,000 in property damage liability and $10,000 in Personal Injury Protection (PIP). Drivers are encouraged to increase their coverage to protect themselves more fully while on the road.
What is a No-Fault State?
A no-fault state is one where drivers involved in an accident use their own insurance to pay for their damages. In an at-fault state, damages to other drivers are typically paid for by the at-fault driver's insurance company. However, in Florida, like in other no-fault states, your insurance will kick in to help you pay for your own damages, regardless of who caused the accident.
Most no-fault states require some form of additional medical coverage, such as PIP. This is to help you pay for injuries in the event you are involved in an accident. Unfortunately, many no-fault states have higher premiums for their motorists than at-fault states.
Get a Quote for Car Insurance in Oregon Today!
Comparison of Rates Paid in Various Florida Cities
For the average monthly premium paid in Florida cities, check out our breakdown below:
| City | Full Coverage Insurance | Liability Insurance Coverage |
| --- | --- | --- |
| Ocala | $154 | $58 |
| Jacksonville | $159 | $58 |
| Miami | $243 | $97 |
| Fort Lauderdale | $221 | $83 |
| Tampa | $210 | $79 |
Affordable Car Insurance Rates by Zip Code in Ocala, FL
Every zip code in Ocala is treated differently when it comes to premiums. Every zip code has its own volume of stolen vehicle claims, vandalism incidents, natural disasters, and similar occurrences that determine risk.
For the average monthly premium paid by Ocala residents by zip code, see our breakdown below:
| Zip Code | Full Coverage Insurance | Liability Insurance Coverage |
| --- | --- | --- |
| 32668 | $144 | $53 |
| 33150 | $267 | $111 |
| 33177 | $254 | $104 |
| 34470 | $154 | $58 |
| 34471 | $154 | $58 |
| 34472 | $154 | $58 |
| 34473 | $152 | $57 |
| 34474 | $154 | $58 |
| 34475 | $152 | $58 |
| 34476 | $151 | $58 |
| 34477 | $154 | $58 |
Low-Cost Car Insurance Rates by Age in Ocala, FL
Age is a major consideration in determining car insurance premiums. Younger drivers tend to have higher premiums thanks to a higher claims volume.
Maintaining a clean driving record free of claims and traffic violations regardless of age is key to keeping premiums low.
For the average monthly premium paid by Ocala residents by age, see our breakdown below:
| Age | Full Coverage Insurance | Liability Insurance Coverage |
| --- | --- | --- |
| Teenagers | $502 | $170 |
| 20s | $174 | $64 |
| 30s | $154 | $58 |
| 40s | $145 | $56 |
| 50s | $137 | $53 |
| 60s | $136 | $53 |
| 70s | $167 | $66 |
Unless otherwise specified, we use the following methodology to arrive at our average cost: male, age 30, lowest possible legal coverage allowed by Florida. Your rates will be determined by several factors, including your age, your gender and the amount of coverage you want to purchase.
Driving Conditions in Ocala, FL
How Many FataI Accidents Happen in Ocala?
In 2019, there were 11 fatal road traffic accidents in Ocala involving 16 vehicles and 18 people, including seven pedestrians.
How Are the Road Infrastructure and Bridges in Ocala?
Ocala's Public Works Department maintains the city's traffic infrastructure, including roadways, sidewalks, and street and traffic signal maintenance. It also specializes in emergency management services like storm and recovery.
Minimum Car Insurance Requirements in Ocala, Florida
To drive legally in Florida, you must carry the following minimum liability limits:
Florida is designated as a no-fault state, which means all drivers must carry personal injury protection (PIP). Therefore, all affected parties in a vehicle accident will use their own PIP coverage to help pay for their own injuries.
What Are the Penalties for Driving Without Insurance in Ocala, FL?
It is illegal to drive without insurance in the state of Florida. Failure to do so will result in heavy fines and a suspended driver's license and registration. You may be required to file an SR-22 or an FR-44 certification, which can result in much higher premiums.
First-time offenders will see a 3-year license and registration suspension, plus a $150 reinstatement fee. A second offense will see a $250 reinstatement fee, and third/subsequent offenses will see a $500 reinstatement fee with the same 3-year suspension.
Although reinstatement fees cannot be waived, license and registration suspensions can be waived once you provide proof of insurance to the Florida Department of Highway Safety and Motor Vehicles (FLHSMV).
Remember, all Florida drivers must carry $10,000 in property damage liability and $10,000 in personal injury protection (PIP).
Find an office near you to help with your auto insurance
Auto Insurance Rates for Younger Drivers Vs. More Mature Drivers in Ocala, Florida
Florida is known as a place where retirees love to live. That's understandable since the climate is mostly nice and the beaches are famous for their white sand. There's plenty of great food to be had and a lively nightlife.
But if you are a young or new driver in Florida, it may not seem so friendly. That's because young drivers pay much more for insurance than mature drivers. Why is that true?
Unfortunately, younger (and new) drivers don't have a track record for insurers to look at and gauge how safe of a driver they may be behind the wheel. And it's a double whammy that, as a group, younger drivers (and especially young male drivers) have more accidents and violations than any other group of drivers. Which means, as a young driver, you'll be paying auto premiums for all those other drivers.
More mature drivers have had plenty of time to establish their driving record. And for those who have a clean driving record, the best rates are applied. However, as drivers age, their insurance rates will begin to rise, but they'll never pay as much as they did at 16 (unless they have a really horrible driving history).
The best thing you can do as a young driver is to be careful to keep your driving record clean so that you can age out of those high rates as quickly as possible.
Car Insurance Factors Allowed in Ocala, FL
Several factors go into calculating auto insurance premiums for Ocala residents.
Some factors influencing your auto insurance payment include:
Age
Gender
Zip code
Credit score
Marital status
Make and model of vehicle
Liability limits
Amount of deductible
Remember the importance of maintaining a clean driving record free of claims and traffic infractions. Even a single at-fault accident could reclassify you as a high-risk driver, keeping your premiums elevated for a minimum of three years.
Discounts for Car Insurance in Ocala, Florida
There are many discounts available to Florida drivers. They reward drivers for everything from being accident-free to paying an annual policy upfront.
Discounts available include but are not limited to:
A best practice is to call your insurance company every couple of months to check available discounts. Your account must be in good standing to apply.
Get an Online Quote for Low-Cost Car Insurance in Ocala, FL Today!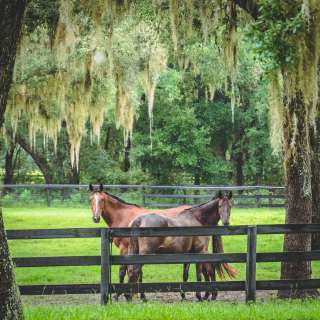 Freeway Insurance will be more than glad to help if you need an affordable auto insurance policy. Requesting a quote from Freeway Insurance is very easy. Complete a quote form online, visit in Ocala office near you, or discuss your options with one of our friendly agents at 800-777-5620. So give us a call today!
Select a Product or Service to request a quote
Ready to Get a Quick Quote?