Everything You Need to Know about Auto Insurance in Arkansas
Located in northeastern Arkansas, Batesville is known for its natural beauty, home to the White River and the Ozark Mountains with all of its fishing and camping opportunities. Its downtown area also exudes charm, regularly hosting some of the state's most exciting festivals like the Ozark Foothills Film Fest and the White River Water Carnival. Some of Batesville's most well-known attractions include the old Independence Regional Museum, Maxfield Park, Riverside Park, White River Walkway, and the Batesville Speedway.
All Batesville drivers must have an active auto insurance policy to drive legally in the state. Keep reading to learn more about car insurance in Arkansas, including how insurance companies determine rates, average premiums paid by ZIP code, and penalties for driving without insurance in the region.
How Much Does Car Insurance Cost in Batesville, AR?
Batesville residents pay an average monthly liability-only premium of $30 and an average full coverage premium of $130, which is below the national averages of $50 and $140, respectively.
Getting a Free Auto Insurance quote with Freeway is easy!
What Does it Mean if Arkansas is an At-Fault State?
Arkansas is an at-fault state, which means the party determined to be at fault for an accident is responsible for paying its damages through their insurance company or out of pocket. If an at-fault driver is not insured or inadequately insured, the injured parties may file a lawsuit to recover the damages.
Exact procedures for determining fault vary amongst at-fault states. For example, a "modified comparative negligence system " is applied in Arkansas, meaning injured parties can receive payouts if their "percentage of fault" is less than 50%.
To determine who is at fault in Arkansas, the following factors are considered:
Negligence:

Actions and behavior of both parties before, during, and after the accident.

Evidence:

Witness statements, police reports, and other forms of evidence are all fair game and help to put the puzzle pieces together to determine who is at fault.

Comparative Negligence:

in this scenario, each party under Arkansas law is assigned a percentage of fault, with the compensation/payouts based on the percentage of fault.
Affordable Car Insurance Rates Comparison by Cities in Arkansas
To learn the average monthly premiums paid by cities throughout the state of Arkansas, refer to our breakdown below:
| City | Full Coverage Insurance | Liability Insurance Coverage |
| --- | --- | --- |
| Batesville | $130 | $30 |
| Little Rock | $140 | $40 |
| Fort Smith | $110 | $30 |
| Fayetteville | $110 | $30 |
| Springdale | $110 | $30 |
Affordable Batesville Car Insurance Rates by Zip Code
One factor auto insurance companies use to determine your rates is your ZIP code of residence. Each zip code has its own accident, theft, and claims rate, adjusting premiums for all residents in the region accordingly.
That's why urban areas with high population density and traffic congestion see higher rates than rural or suburban areas with small populations.
For the average monthly premium paid by Batesville residents by zip code, see our breakdown below:
| Zip Code | Full Coverage Insurance | Liability Insurance Coverage |
| --- | --- | --- |
| 72501 | $130 | $30 |
| 72503 | $130 | $30 |
Low-Cost Car Insurance Rates by Age in Batesville
Generally, younger drivers pay higher premiums than older drivers, thanks to higher claims right and propensity for engaging in riskier driving behaviors. Those in their 30s, 40s, and 50s generally pay the lowest premiums, with an eventual uptick upon reaching the 60s and 70s. 
For the average monthly premium paid by Batesville residents by age, see our breakdown below:
| Age | Full Coverage Insurance | Liability Insurance Coverage |
| --- | --- | --- |
| Teenagers | $440 | $110 |
| 20s | $150 | $40 |
| 30s | $130 | $30 |
| 40s | $120 | $30 |
| 50s | $110 | $30 |
| 60s | $110 | $30 |
| 70s | $130 | $40 |
* Methodology: The following demographic profile was used to determine average monthly premiums for this guide: a 30-year-old male with the minimum liability limits required by Arkansas state drivers. Many factors affect premium pricing, including your age, zip code of residence, gender, and eligibility for various types of discounts like multi-policy and multi-vehicle discounts.
Driving Conditions in Batesville
How Many Fatal Accidents Happen in Batesville?
In 2020, a single road traffic accident in Batesville resulted in one fatality.
How Are the Road Infrastructure and Bridges in Batesville?
Batesville Street Department is responsible for maintaining roughly 80 miles of city streets, integral in keeping traffic flow. These responsibilities include storm draining, snow plowing, and traffic signal maintenance. The city does share a dedicated number to report broken streetlights, potholes, and other road/ infrastructure problems.
For more information on Batesville's Street Department, visit the City of Batesville, Arkansas – City Street Department.
Minimum Car Insurance Requirements in Batesville
Here are the liability-only requirements all Arkansas drivers must adhere to:
Also referred to as 25/50/25 coverage, these are only the minimums. Full coverage offers substantially greater protections with additional first-party benefits protecting you and your vehicle in the event of an accident.
For example, two aspects of full coverage are comprehensive and collision coverage. Comprehensive coverage pays for damages caused by non-collision-related events, such as falling tree limbs, theft, vandalism, and natural disasters. Collision coverage pays for collision-related damages due to vehicle-to-vehicle, vehicle-to-object, and rollover collisions.
What Are the Penalties for Driving Without Insurance in Batesville, AR?
Driving without insurance in Batesville is a bad idea, carrying the following penalties:
$50 to $250 fine for first-time offenders (unless proof of insurance is provided within 30 days)

Mandatory $250 to $500 fine for second-time offenders

Mandatory $500 to $1,000 fine for third and subsequent offenders

$100 reinstatement fee

Up to one year in jail (depending on the severity of the offense)
In addition, expect to file an SR-22, a certificate of financial responsibility that lets Arkansas law enforcement know you're carrying the minimum required liability.
Remember that liability requirements for Arkansas drivers are $25,000 in bodily injury coverage per person, $50,000 in bodily injury coverage per accident, and 25,000 in property damage liability per car accident.
Find an office near you to help with your auto insurance
Factors Allowed in Batesville Car Insurance Rates
There are many factors auto insurance companies use to determine your premiums. Common factors include:
Age and gender

Driving record

Vehicle make and model

Zip code of residence

Credit history

Coverage levels

Amount of

deductible
Every insurance company weighs these factors differently. For example, one may place a heavier emphasis on your age and gender than a competing provider. Additionally, some states restrict the use of certain factors to determine rates (e.g., credit score).
Here's What You Need to Know When Driving in Arkansas
When driving in Arkansas, be aware of the following to help avoid any chances of an at-fault accident:
Hands-Free Law.

Under Arkansas law, it is illegal to use a smartphone while driving. Texting, viewing photos, or uploading your latest pic onto Instagram is forbidden. If you really need to use your phone, pull over or use Bluetooth or other hands-free devices instead of lifting your phone while driving.

Wear Your Seat Belt.

In Arkansas, seat belts are required at all times for all passengers. Expect fines and penalties if pulled over at a traffic stop without your seat belt.

Adhere to Speed Limits.

Be sure to know all the speed limits on all of Arkansas's roads. Expect the maximum speed limit on rural interstates to be at most 70 miles per hour versus 65 miles per hour for urban interstates. Be aware of posted signs at all times.
By following all of the above traffic laws and regulations, you increase the safety of yourself and others and minimize your chances of being dinged in an at-fault accident.
What are the Best Discounts for Car Insurance in Batesville, AK?
Auto insurance discounts for Batesville drivers offer small reductions towards the cost of your premiums in exchange for meeting specific criteria, such as maintaining a clean driving record, installing in-vehicle safety devices, and paying your entire annual premium upfront.
Discounts available to Batesville drivers include but are not limited to:
Only some auto insurance companies offer the same discounts, with availability and discount percentage varying depending on individual policyholders and state regulations.
Get an Online Quote for Car Insurance in Batesville Today!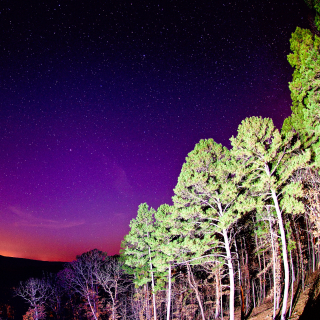 If you are ready to find a new and affordable auto insurance policy, get Freeway Insurance will be glad to help.
If you are ready to get started, contact us by visiting us online, going to an office near you, or calling 800-777-5620 to explore your options with a friendly agent. So get in touch with us today!
Select a Product or Service to request a quote
Ready to Get a Quick Quote?