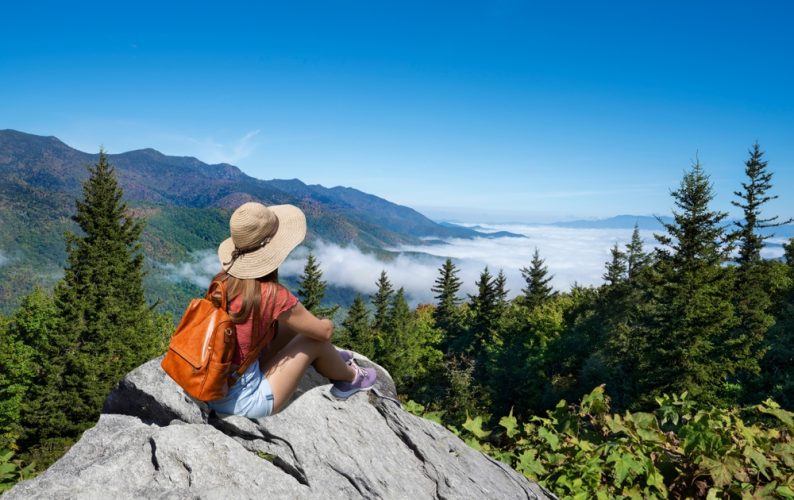 Road trips are the perfect way to explore the great outdoors, a scenic route, local history, the best food, and vibrant culture all in one vacation. They're a budget-friendly option for all kinds of travelers, from solo adventurers who will be first-time visitors to national parks exploring miles of trails to families who don't have much time but want to share some perfect places with their kids.
The Southeast region of the United States is one of the best road trips to plan, especially for drivers living closer to the East Coast. From breathtaking mountains to picturesque coastal towns, the Southeast is brimming with great places waiting to be explored.
Before you leave, make sure you have car insurance so there are no surprises. This guide will take you through the best stops, itineraries, and tips for an epic Southeast road trip.
Road Trip Goals: Best Spots in the Southeast US
Before diving into specific destinations, consider your road trip goals with questions like: What is your starting point? How many days do you have for your road trip? How many hours per day do you want to be driving, and do driving days include an early start? Are there specific activities or places you want to experience or see, like theme parks, cool shopping, a scenic byway, or a big city? Do you have to consider accommodations for kids or pets traveling with you?
The biggest benefit of a road trip is the number of options available! But to have an epic road trip means asking a few key questions beforehand so the experience meets your expectations.
Whether you have a few days or 10, here are some of the best spots in the Southeast US to include in your itinerary:
Experience the Blue Ridge Parkway: This scenic drive spans 469 miles through the Appalachian Mountains, offering breathtaking views, charming small towns, and ample opportunities for outdoor activities.
Explore Great Smoky Mountains National Park: As America's most visited national park, the Great Smoky Mountains offer stunning mountain vistas, hiking trails, and diverse wildlife. Don't forget to visit Cades Cove, a picturesque valley known for its historic buildings and abundant wildlife.
Immerse yourself in the charm of Savannah, Georgia: Known for its beautiful historic district, Savannah is a city filled with antebellum architecture, cobblestone streets, and lush green squares. Take a leisurely stroll along River Street and indulge in some delicious Southern cuisine.
Discover the beauty of Charleston, South Carolina: With its pastel-colored houses, horse-drawn carriages, and scenic waterfront, Charleston exudes Southern charm. Be sure to visit historic sites like Fort Sumter and the Battery, and don't miss the opportunity to savor some mouthwatering Low Country cuisine.
Get enchanted in Asheville, North Carolina: Nestled in the Blue Ridge Mountains and considered one of America's hippest small cities, Asheville is a vibrant city renowned for its thriving arts scene, craft breweries, and iconic Biltmore Estate. Explore the eclectic downtown area and take a scenic drive along the Blue Ridge Parkway.
Best Road Trip Destinations in the Southeast
Now that you have an idea of the must-visit spots in the Southeast, let's dive into a few of these destinations in more detail.
Blue Ridge Parkway
The Blue Ridge Parkway is a true gem of the Southeast. This scenic drive stretches from Virginia to North Carolina, offering awe-inspiring views of rolling mountains, lush forests, and cascading waterfalls. The north end of the parkway is also connected to Skyline Drive, a scenic byway through Shenandoah National Park. Here are some highlights along the parkway:
Grandfather Mountain: Located in North Carolina, this iconic peak offers stunning vistas and a mile-high swinging bridge.
Linville Gorge and Falls: Explore the "Grand Canyon of the East" and be captivated by the majestic Linville Falls.
Asheville: As mentioned earlier, Asheville is a vibrant city that serves as an excellent base for exploring the parkway. Don't miss the chance to visit the Biltmore Estate, a magnificent mansion built by the Vanderbilt family.
Great Smoky Mountains National Park
Nestled on the border of North Carolina and Tennessee, the Great Smoky Mountains National Park is a paradise for outdoor enthusiasts. With over 800 miles of hiking trails, scenic drives, and breathtaking viewpoints, there's something for everyone. Here are some highlights to consider:
Cades Cove: This picturesque valley offers a glimpse into the region's history with its well-preserved historic buildings and abundant wildlife. Take a scenic drive or bike ride along the 11-mile loop road.
Clingmans Dome: Standing at 6,643 feet (about 2.02 km), Clingmans Dome is the highest point in the park and provides panoramic views of the surrounding mountains.
Roaring Fork Motor Nature Trail: This narrow, winding road takes you through a diverse ecosystem, featuring rushing streams, old-growth forests, and historic cabins.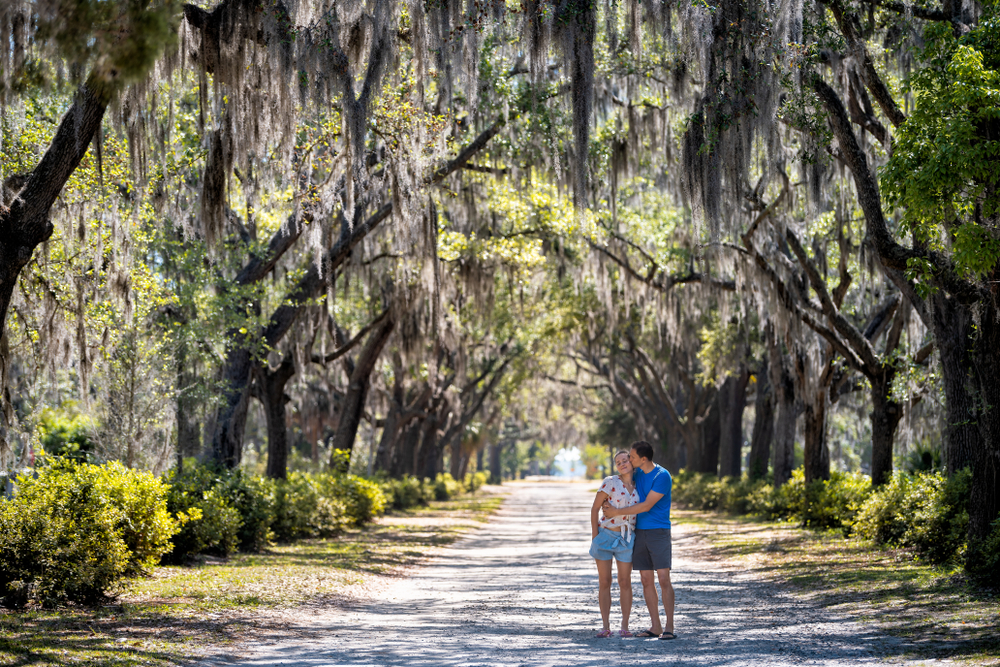 Savannah, Georgia
Known for its charming historic district, Savannah is a city filled with Southern hospitality and architectural beauty. Here are some must-visit attractions:
Forsyth Park: This picturesque park is famous for its grand fountain and Spanish moss-draped oak trees. Take a leisurely stroll or have a picnic in this idyllic setting.
Bonaventure Cemetery: Made famous by the novel "Midnight in the Garden of Good and Evil," this hauntingly beautiful cemetery is a must-visit for history buffs and those seeking a touch of Southern gothic ambiance.
Savannah Historic District: Wander through the historic district's cobblestone streets, lined with beautiful antebellum mansions and charming squares. Don't miss the Mercer Williams House or the Owens-Thomas House.
Charleston, South Carolina
Charleston is a city that exudes Southern charm with its colorful row houses, horse-drawn carriages, and waterfront beauty. Here are some highlights:
The Battery: Located at the tip of the Charleston Peninsula, The Battery is a historic defensive seawall and promenade offering stunning views of the harbor and iconic antebellum mansions.
Rainbow Row: This vibrant stretch of pastel-colored Georgian houses is one of Charleston's most photographed landmarks and a symbol of the city's architectural beauty.
Magnolia Plantation and Gardens: Immerse yourself in the beauty of this historic plantation, featuring stunning gardens, a nature tram tour, and a plantation house tour.
Asheville, North Carolina
Asheville is a city that seamlessly blends art, nature, and Southern hospitality. Here are some must-see attractions:
Biltmore Estate: This grand mansion, built by George Vanderbilt, is a true architectural masterpiece. Explore the opulent rooms, manicured gardens, and scenic views of the surrounding Blue Ridge Mountains.
Downtown Asheville: With an exceptionally walkable downtown, you can explore a vibrant arts scene, eclectic shops, artist studios, and a thriving food and craft beer culture in the heart Asheville.
Pisgah National Forest: Just outside of Asheville, Pisgah National Forest offers countless opportunities for outdoor adventure, including hiking, camping, and waterfall exploration.
New Orleans, Louisiana
No Southeast road trip would be complete without a visit to the vibrant city of New Orleans. Known for its rich music scene (listen to some of the best country music songs to get in the mood), delicious cuisine, and festive atmosphere, New Orleans offers a unique blend of cultures. Here are some must-visit spots:
French Quarter: Experience the heart of New Orleans in the historic French Quarter. Stroll along Bourbon Street, visit iconic jazz clubs, and savor Creole and Cajun cuisine.
Garden District: Take a walk through the picturesque Garden District, known for its stunning mansions and oak-lined streets. Don't miss a visit to Lafayette Cemetery No. 1.
Frenchmen Street: For an authentic New Orleans music experience, head to Frenchmen Street. This vibrant area is filled with live music venues showcasing jazz, blues, and more.
Gulf Coast Beaches
The Southeast is home to some of the most beautiful beaches in the country. Whether you're looking for a tranquil escape or a lively beach town, the Gulf Coast has options for any beach-bound traveler. Just be sure everyone gets the sand off before getting back in the car! Here are some stand-out beach destinations to know about:
Destin, Florida: Known as the "World's Luckiest Fishing Village," Destin offers pristine white sand beaches and emerald waters, perfect for swimming, fishing, and boating.
Gulf Shores, Alabama: With its family-friendly atmosphere and miles of sandy beaches, Gulf Shores is an ideal destination for sunbathing, building sandcastles, and enjoying water sports.
St. George Island, Florida: This barrier island along the west coast of Florida boasts untouched beaches, abundant wildlife, and a peaceful ambiance, making it an excellent spot for nature lovers and relaxation.
Outer Banks, North Carolina
The Outer Banks is a string of barrier islands off the coast of North Carolina, known for its stunning beaches, historical sites, and outdoor activities. Here are some highlights:
Cape Hatteras National Seashore: This protected stretch of coastline offers miles of pristine beaches, lighthouses, and excellent surfing conditions.
Wright Brothers National Memorial: Pay homage to the birthplace of aviation at this iconic memorial, which commemorates the Wright brothers' first powered flight.
Jockey's Ridge State Park: Visit the tallest active sand dune system in the eastern United States and experience the thrill of sandboarding or hang gliding.
Nashville, Tennessee
Nashville, also known as Music City, is the biggest city in Tennessee and a bustling destination for music lovers, history enthusiasts, and foodies alike. Here are some top attractions to consider in this major city:
Country Music Hall of Fame and Museum: Immerse yourself in the rich history of country music through exhibits, memorabilia, and interactive displays at this renowned museum.
Broadway: Experience the lively atmosphere of downtown Nashville on Broadway, filled with honky-tonks, live music venues, and bustling bars and restaurants.
The Parthenon: Explore a full-scale replica of the iconic Parthenon in Nashville's Centennial Park. Inside, you'll find an art gallery and the impressive statue of Athena.
Natchez Trace Parkway: Connecting Nashville to Natchez, Mississippi, the Natchez Trace Parkway offers a scenic drive for drivers who want their next stop to include breathtaking views or miles of trails.
Atlanta, Georgia
As the capital of Georgia, Atlanta offers a mix of history, culture, and modern attractions. Here are some must-visit places:
Georgia Aquarium: Dive into a world of marine wonders at one of the largest aquariums in the world. Explore exhibits showcasing dolphins, beluga whales, and a diverse array of aquatic species.
Martin Luther King Jr. National Historic Site: Pay tribute to the life, legacy, and important work in the civil rights movement of Dr. Martin Luther King Jr. at this historic site, which includes his childhood home, the Ebenezer Baptist Church, and the King Center.
Atlanta Botanical Garden: Escape the city's hustle and bustle and immerse yourself in the tranquility of the Atlanta Botanical Garden. Explore various themed gardens, including the stunning Orchid Display House.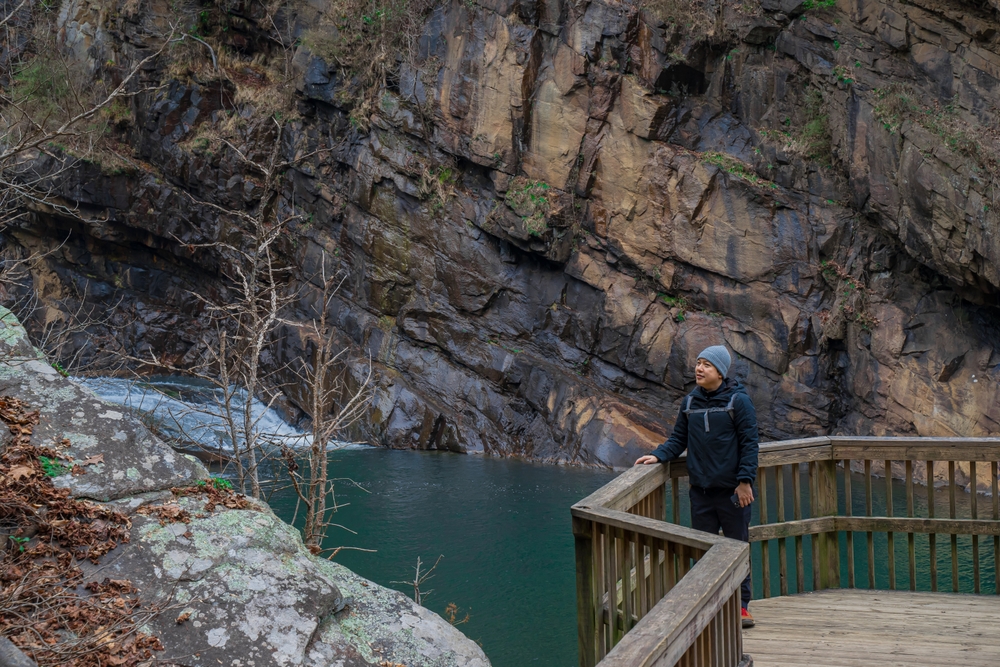 Getting Ready for Your Southern Road Adventure
Now that you have a thorough list of the best places and top destinations for your trip, it's time to get ready for your adventure. Here are some tips to ensure a successful and enjoyable journey:
Plan your itinerary: Research and map out your route, including the distances between destinations, estimated travel times, and any specific attractions or activities you want to experience. This will help you make the most of your time and ensure a smooth trip. Make sure your auto insurance policy includes roadside assistance, just in case.
Pack essentials: Make a checklist of items you'll need on your road trip, such as comfortable clothing, toiletries, medications, maps or a GPS device, a first aid kit, snacks, and water. Don't forget to pack a camera to capture all the memorable moments!
Check your vehicle: Before hitting the road, ensure your vehicle is in good condition. Check the tire pressure, oil level, and brakes. It's also a good idea to have your car serviced before a long journey to minimize the risk of breakdowns.
Research accommodation options: Depending on your preferences, decide whether you want to camp, stay in a variety of comfort motels or hotels, or rent vacation homes along the way. Book accommodation in advance, especially during peak travel seasons, to secure the best deals and availability.
Stay flexible: While having a well-planned itinerary is essential, be open to unexpected discoveries and detours along the way. Some of the best road trip experiences come from spontaneous adventures and serendipitous encounters. Allow yourself the freedom to explore and adapt your plans as needed. Let your "navigator" check the possibilities so you don't ever drive distracted.
Consider the season: Take into account the weather and seasonal factors when planning your trip. Summers can be hot and humid, while winters can be mild or chilly, depending on the region. Spring and fall offer pleasant temperatures and beautiful foliage. Be prepared for varying weather conditions and pack accordingly.
Research local cuisine: One of the highlights of any road trip is indulging in regional food. The Southeast is renowned for its diverse culinary offerings. Whether it's trying a menu of contemporary Southern cuisine, savoring the smokiness of the local fare at a BBQ pit, or indulging in Creole and Cajun dishes in Louisiana, make it a point to explore the local cuisine and try some traditional dishes along the way.
Budget wisely: Determine your road trip budget and plan your expenses accordingly. Consider the cost of accommodations, meals, fuel, attractions, and any activities that look like fun. Look for deals and discounts and consider camping or cooking some of your meals to save money. Having a clear budget in mind will help you manage your finances during the trip.
Stay safe on the road: Prioritize safety during your road trip. Know some defensive driving tips to keep you safe on the road, observe traffic rules, avoid distractions while driving, and take regular breaks to rest and stretch. Keep emergency supplies such as a spare tire, jumper cables, and a roadside emergency kit in your vehicle. Familiarize yourself with the local driving laws and be cautious, especially since you'll be sharing the road with plenty of 18-wheelers.
Embrace the journey: Remember that a road trip is not just about the destinations, but also about the journey itself. Enjoy the scenic drives, listen to your favorite music or podcasts, and engage in conversations with your travel companions. Take time to appreciate the landscapes, local culture, and the freedom that comes with traveling on the open road.
A trip southeast promises natural beauty, small-town charm, historical sites, vibrant cities, and delicious cuisine. From the stunning Blue Ridge Parkway and Great Smoky Mountains National Park to the charming cities of Savannah and Charleston, the Southeast is brimming with captivating destinations waiting to be explored.
Find Affordable Auto Insurance Before You Hit the Road
By planning your itinerary to include the peak highlights of the Southeast, packing wisely, and staying flexible, you can create the perfect road trip experience. Remember to secure affordable auto insurance with Freeway Insurance. We can help you find the best car insurance with a fast, free quote online. Call us at (800) 777-5620 or stop by one of our convenient locations.
Ready to Get a Quick Quote?