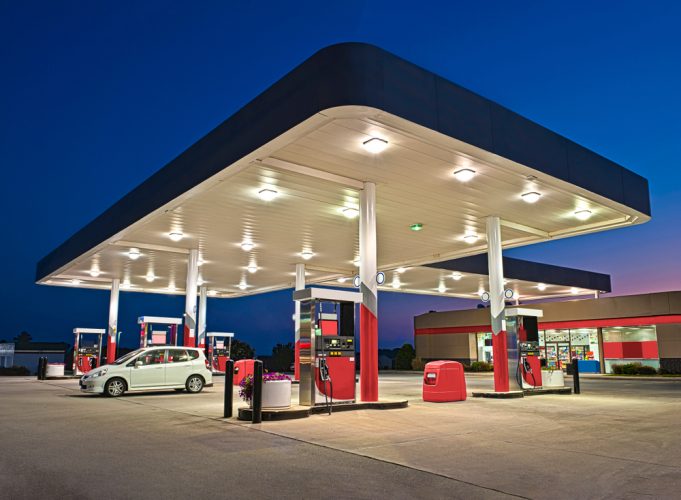 People of a certain age will remember what it was like to be a highway traveler before rest stops began dotting the landscape. For women and girls, it could be downright embarrassing. Men and boys had it a little easier. Afterwards, a nice tree (without too many ants) sheltered a picnic of homemade sandwiches or fried chicken as it grew close to lunch time.
With the advent of the modern rest stop, it's much easier to take care of those bathroom breaks and pick up a snack or food to enjoy in an air-conditioned restaurant – sans ants. Today's typical stop or welcome center lets road trip travelers decompress and buy souvenirs while weary truck drivers find a safe spot for a required nap.
Having a nice, clean place to get off the road for a few minutes is important. According to sleepfoundation.org, driving while drowsy is as dangerous as driving while intoxicated. Finding a convenient place to pull off the road, switch drivers or just drink some coffee is important for road safety.
So, whether you want to explore the self-described World's Largest Truckstop at the Iowa 80 or find a no-frills rural area service station with picnic tables, let's explore the best rest stops by state. Just be sure you have the proper car insurance before you hit the road.
How Rest Stop Quality Can Impact Long Drives
When you are on a long drive in the car, the last thing you want to deal with is a dirty bathroom when you pull over for a break. It's even worse if this is the first place you've seen in miles. Heap some more angst on if it's night and the area is sketchy. Sometimes any rest area will do in a pinch, but the best ones are clean and well-lit, at the very least.
Effect on Driver Fatigue and Road Safety
According to the National Highway Traffic Safety Administration (NHTSA), drowsy driving doesn't cause as many fatalities as drunk driving (about 21% compared to 30% of fatal crashes), but it has detrimental effects on a driver's ability to remain vigilant, make good decisions and react in a timely manner.
Many people are leery of pulling over on the side of the highway when they begin to feel sleepy – and it's not a good idea to use the shoulder for any reason other than a true emergency. But when drivers know they will be coming to a rest area soon, they can plan to stop and get some needed shut-eye in a safe place, or just take a short walk to clear their head. A well-maintained area is a great spot to stop. If you know you will be driving a long distance, you can plot which stops on your route will be the best.
When to Take Breaks When Driving Long Distance
The experts say you should take a 15-minute break for every two hours or 100 miles on the road. Of course, professional drivers are federally-regulated to stop for a break once they've driven for certain amounts of time.
But there are other ways to tell when it's time to make a pit stop or pull over into a travel center. If you start feeling drowsy or your eyes are crossing and you are having trouble focusing, it is probably time to stop. You don't always have to stop at a cheesy travel center filled with tourists, bad food and souvenirs either. Many people prefer to take advantage of state-sponsored rest areas or even state parks for a break from the drone of the road.
But if you are a true junkie for the best in travel stops, we've got a list of some you cannot miss.
What Criteria Makes a Rest Area Hit the Top Ten List?
As we've mentioned, some of the most important items on this list include lights, clean bathrooms and snacks, of course. Many of the best-rated places started out as truck stops and are still there to serve this valuable industry. Over the years, however, they've added to their list of amenities for professional drivers to include features geared to all roadsters.
Cleanliness
As a road tripper, you've most likely run into a dirty highway stop. That's why, in recent years, places such as Bu-cee's have set new standards in having clean bathrooms (and plenty of them), spotless food counters, immaculate employees (OK, that may be stretching it), and lots of gas pumps. The Bu-cee chain got its start in Texas and has expanded into other states, making the founder "Beaver" Aplin and his bucktooth mascot rich and famous.
Safety
Cleanliness takes a close second place to the number one item on the list that makes for a good road stop and that's safety. It doesn't matter how clean your restroom is if the overall atmosphere evokes something from a scary movie with dark corners, flickering inside and outside lights and shady people hanging around outside.
Most state government roadside parks have also taken steps to deal with making their stops more family friendly, with better lighting and landscaped areas. However, trust your instincts. If it doesn't feel right, drive on.
Maintenance
First impressions are important. When you decide it's time for a break and you have the option of a service station on two corners, what's likely to help you decide which one to use? A sign with missing letters, overflowing trashcans with bees swarming the sticky mess other travelers left behind and an overall down-at-the-heels appearance will surely come in second to the well-maintained, sparkling clean station with freshly-brewed coffee on the other corner.
Amenities
For many travelers, basic amenities such as clean restrooms, good coffee and vending machines are all that's necessary. But some travel stops have taken their features to a whole 'nother level! We're talking a business center (in case you forgot your cell phone or laptop at home?), a fitness center (in case you get a sudden urge to do 20 reps?) and more. Let's dive into the list we've all been waiting for – the states with the best rest stops in the country!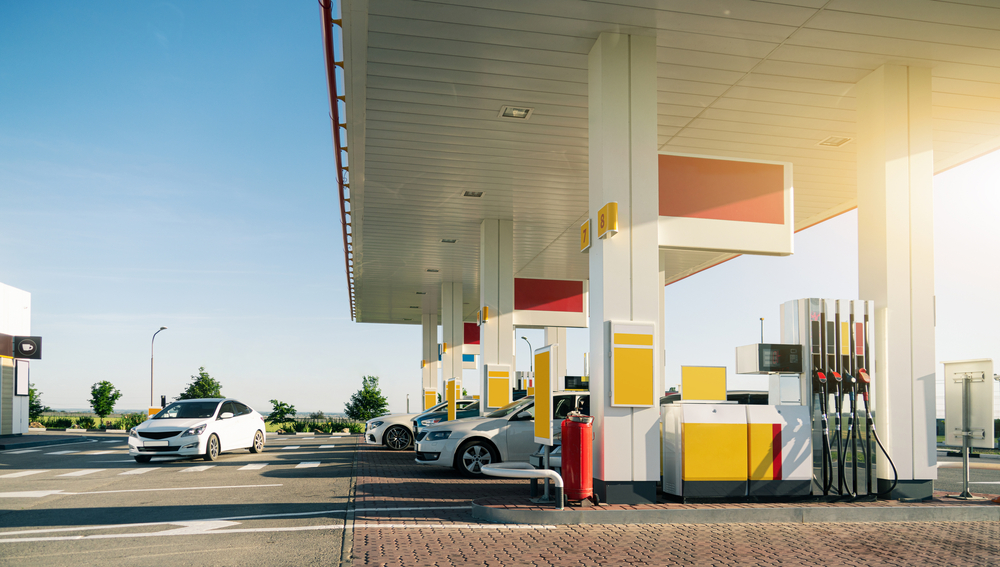 Top States with Great Rest Stops
As is always the case with these kinds of lists, we'll undoubtedly leave out some fantastic places to stop for road-weary travelers and truckers in this great country. But here's a list of some you shouldn't miss if you are journeying this way.
Texas
Texas is a hard state to drive through. It not only takes a really long time to get through Texas, you may face super confusing interchanges and horrible traffic in one place only to end up stuck behind a tractor on a two-lane road in another. Modern day adventurers need to find a place to decompress and that's where Bu-cee's comes in. As we've already mentioned, Bu-cee's has some awesome amenities, but did you know you can find a good meat market, excellent barbecue, a huge variety of snacks (such as Beaver Nuggets, named as best snack in Texas) and plenty of souvenirs? It's always clean and crowded, so bring your patience.
Another highly-ranked place to stop in Texas is R-Place at Washington-on-the-Brazos. As a quirky little restaurant near this state historic site, reviewers give high ratings for the quality of food and service. Only open on weekends.
North Carolina
Situated along I-95 outside of Kenly, North Carolina is Kenly 95, proclaimed the "best truck stop on the east coast" by one enthusiastic reviewer. Need a haircut? There's a barber shop. Want some quick custom embroidery on your favorite jacket? Stop in the handily-located Custom Shop. Truckers love this place because it offers laundry facilities (which may appeal to some campers, as well), showers, a TV den to hang out in and catch the game, 350 truck parking spots and a 24-hour truck service center.
Did someone say "live performances"? Truck enthusiasts can catch the Truckers Jamboree, typically held in May and featuring all kinds of cool, tricked-out semis, contests, a fireworks show – and even live wrestling. Don't say we didn't tell you!
South Carolina
Just south of the North Carolina border sits Pedro's South of the Border (get it?), a truck stop and highway oasis for fun-seeking travelers. Started in 1949 by a smart Alan Schafer as a beer stand to offer those just across the border in dry North Carolina some liquid refreshment, Pedro's (or Porky's as it's known by the truckers) offers a cornucopia of entertainment for everyone passing through South Carolina.
Besides extensive food and drink choices, visitors can ride a glass elevator with large windows 200 feet into the air, let the kiddos spend time at Pedroland Park, an amusement park, or play with the snakes and crocodiles in Reptile Lagoon (OK, you can't really play with them!). Don't forget to spend some time in Pedro's Mexico retail stores, where you can find authentic souvenirs from the land that's really south of the border!
New Hampshire
Candia Truck Stop in Candia, New Hampshire is much more than a typical truck stop. Of course, truckers love it and they'll find all the amenities they need, but there is much more than good food and clean showers. The outside "Barnyard Venue" has plenty of seats, TVs, full bars, and lots of great New-England style eats. Guests can play corn hole, horseshoes or just listen to live music.
Candia Cruise Night is every Thursday from April through September and features all makes and models of cars and trucks. The $1 entry fee supports the Candia Volunteer Fire Department.
New York
Located on Route 219 in Limestone, NY, Sassy's Truck Stop lives by the motto "It's not just a truck stop, it's a destination." Truckers already know about this 24-hour clean and friendly spot along the open road, but even those in more regular means of transport will appreciate Sassy's Diner: a true throwback to the past where the food is homemade, affordable and served with just the right amount of New York sass!
Notable Rest Stops by Name
There are places that have become winners in the quirkiest, most entertaining rest stops of all times hall of fame. Here are a few of these notable places.
Love's Travel Stops: Would it really be a list without the ubiquitous Love's? This American family-owned chain has more than 600 stops in 42 states in the U.S. that typically offer some type of well-known fast food, restrooms and a place to walk the pooch while stretching your legs.
Guilford Welcome Center, Vermont: The Guilford Welcome Center is just one in a list of places offered by the Vermont state government. It's the perfect place for people who are visiting Vermont for the first time. At Guilford, located on I-91 N at MM 5.6, passersby can visit a crabapple orchard, stop for a picnic and some time at the playground or get ready to explore this historic state.
Little America Travel Center: Dotted among some of the most isolated landscapes in America, Little America has been offering shelter and companionship to explorers since 1952. Originally opened in Wyoming, you'll find pet friendly spaces and accommodations if you need to pull over for some shut eye. Other amenities include a locally-famous cheap (but really good ice cream cone) and a first-class grill and deli to satisfy even the pickiest of eaters.
Staying Safe on the Road
There you have it – our list to answer the question of what state has the best rest stop. We've given you plenty of options to try the next time you hit the turnpike. Always travel safe and remember these handy tips for keeping it fun:
Never drink (or otherwise party too much) and drive
Make friends but use caution around strangers
Don't flash money or wear expensive jewelry
Take a charger and always have a charged phone
Check in with someone not on the trip often, if not daily
Trust your instincts
Use your common sense when traveling in unfamiliar areas and be sure and pack your patience!
Bring Affordable Car Insurance with You on Your Trip
At Freeway Insurance, we are invested in making sure you have the right coverage at a price you can afford. Before you hit the road, take time to make sure you have the right car insurance. You can always get a quick online quote, give us a call at (800) 777-5620 or stop by a local office.
Ready to Get a Quick Quote?