Two hours west of Nashville and less than two hours from Memphis, Jackson, Tennessee, offers a mix of culture and entertainment opportunities. Residents and visitors will enjoy its hardcore Civil War tradition and nature backdrop, with Cypress Grove Nature Park featuring more than 20 miles of trails for biking and hiking galore. We are also big fans of Casey Jones Village, site of the Casey Jones Home & Railroad Museum, popular for its collection of train replicas to commemorate the Civil War era.
Other popular Jackson attractions include Crusty's TV and Movie Car Museum, the International Rock-A-Billy Hall of Fame, and the West Tennessee Farmer's Market.
All Jackson drivers must carry auto insurance to drive legally in the state. By the time you finish reading this, you'll be a pro at all things car insurance in Tennessee, including penalties for driving without insurance and the types of discounts you can ask for towards lower premiums.
Quick Facts
Jackson is 70 miles east of Memphis.
Jackson is the second largest city in West Tennessee.
The city of Jackson has a population of 68,205 (per the 2020 Census).
How Much Does Car Insurance Cost in Jackson, Tennessee?
Drivers looking for the cheapest car insurance in Jackson, TN pay an average monthly rate of $39 for the state-required minimum liability car insurance. That's comparable to the state average of $31 and almost a dime shy of the national average of $47. You'll most likely pay more or less than this amount, since car insurance premiums are based on a number of specific individual factors.
This minimum liability auto insurance consists of bodily injury/death liability insurance and property damage liability insurance. Tennessee residents might want to consider adding some uninsured motorist coverage (UM) to their policy since Tennessee ranks third highest in the nation for uninsured drivers. UM can go a long way and it's not very expensive.
Drivers who opt for more protection in Jackson will pay an average of $124 monthly for full coverage car insurance. This offers liability plus comprehensive car insurance and collision auto coverage. Since Tennessee is an at-fault state, if you cause an accident, your insurance will not pay anything toward your damages if you only have liability. Additionally, if your car is stolen or damaged in a weather event, you will have no recourse under simple liability.
Full coverage will help you pay for your losses in both of these situations. What is the best car insurance for you? Talk over your choices with your insurance agent to get the best fit at a price you can afford.
How does Jackson compare with other cities in Tennessee? See our breakdown below for the average monthly car insurance costs for nearby towns. Keep in mind that areas with more congestion, more accidents and more claims for vehicle crime will typically have higher premiums for all residents.
| City | Full Coverage Insurance | Liability Insurance Coverage |
| --- | --- | --- |
| Jackson | $124 | $47 |
| Clarksville | $118 | $39 |
| Memphis | $170 | $59 |
| Nashville | $124 | $42 |
Affordable Car Insurance Rates by Zip Code in Jackson, Tenn.
Expect zip codes with a lower number of moving violations, acts of vandalism, thefts, and other riskier driving behaviors to produce lower premiums for all of those residing within that zip code.
For the average monthly auto insurance prices by zip code in Jackson, see our chart below.
| Zip Code | Full Coverage Insurance | Liability Insurance Coverage |
| --- | --- | --- |
| 38301 | $124 | $39 |
| 38302 | $124 | $39 |
| 38303 | $124 | $39 |
| 38305 | $123 | $39 |
| 38308 | $124 | $39 |
| 38314 | $124 | $39 |
Low-Cost Car Insurance Rates by Age in Jackson, TN
Age is a significant factor when determining the cost of car insurance premiums. Generally, the older you are, the lower your monthly bill due to an established driving record. Young drivers as a group are considered more high risk, since collectively they tend to have more accidents and tickets. Looking for affordable car insurance for a young driver? Although rates are higher for new drivers, keeping a clean driving record during this time will help them find more affordable rates once they hit their 20s.
For the average monthly auto insurance prices by age in Jackson, see our chart below.
| Age | Full Coverage Insurance | Liability Insurance Coverage |
| --- | --- | --- |
| Teenagers | $514 | $181 |
| 20s | $145 | $45 |
| 30s | $124 | $39 |
| 40s | $112 | $36 |
| 50s | $106 | $34 |
| 60s | $113 | $37 |
| 70s | $152 | $52 |
Unless otherwise specified, we use the following methodology to arrive at our average cost: male, age 30, lowest possible legal coverage allowed by Tennessee. Your rates will be determined by several factors, including your age, your gender and the amount of coverage you want to purchase. 
Get a Quote for Car Insurance in Tennessee Today!
Driving Conditions in Jackson, Tennessee
How Many Fatal Accidents Happen in Jackson, TN?
In 2019, Jackson had nine fatal road traffic accidents involving 15 vehicles and 22 people, including one pedestrian.
How Are the Road Infrastructure and Bridges in Jackson?
Jackson has a very busy City Maintenance and Engineering Department that works to maintain and repair all of the city's infrastructure, including but not limited to street lighting, traffic lights, roads, and bridges. Many current projects involve resurfacing city streets and widening interchanges in the region (e.g., Ridgecrest Road /US Highway 70 and the Southern Bypass).
For more information on current projects around the city of Jackson, visit City of Jackson – Current Projects.
Minimum Car Insurance Requirements in Jackson, Tenn.
Minimum coverage limits required under Tennessee law are as follows:
With Tennessee's minimum property damage liability of only $15,000, we recommend going for a higher coverage policy whenever possible and adding in uninsured motorist coverage (UIM). If you cause a wreck and someone's new car is totaled, you'll likely be paying quite a bit out of pocket. If you get injured in a wreck you cause, you may need some help paying medical bills. You can opt for medical coverage through MedPay. Likewise, if you get into a wreck with a driver who has no insurance, your UIM will help pay for the bills.
What Are the Penalties for Driving Without Insurance in Jackson, Tennessee?
Driving without car insurance in Tennessee is classified as a Class C misdemeanor.
Suppose you are caught driving without car insurance in Jackson. In that case, you will have your driver's license and registration suspended, on top of a $300 fine, $65 restoration fee, and $50 State Commissioner of Safety fee once proof of insurance is provided.
On top of that, you will be required to file an SR-22 (proof of financial responsibility), which stays on your record for a minimum of three years. Expect to see a premium hike, easily doubling or tripling your monthly rate depending on the situation. At this point, we highly recommend shopping around for car insurance quotes from multiple auto insurance providers to find the best rates.
Factors Allowed in Jackson Car Insurance Rates
Factors considered by insurance companies to determine your rates include but are not limited to:
Education
Occupation
Type of vehicle
Zip code
Credit score
Marital status
Note: insurance estimates by make and model vary significantly. For example, a $28,000+ Accord EX-L could cost several hundreds of dollars more in annual premiums versus a 1997 Honda Civic. Higher premiums are due to the higher cost of parts, labor, and specialized knowledge to repair problems, which is why drivers with all-electric vehicles typically see much higher premiums.
Discounts for Car Insurance in Jackson, TN
There are many ways to save money on car insurance in Jackson. One of the most popular ways is to bundle insurance, combining home insurance, auto, boat, life, or other insurance policies to save money on each policy.
Drivers can also ask about car insurance discounts. Insurers offer a variety of discount incentives to attract and keep customers. Having a good driving record, plus making use of these discounts can help you get the cheapest insurance in Jackson, Tenn.
Some discounts include:
We recommend checking in with your insurance agent regularly to see if you qualify for any new discounts. For example, enrolling in a defensive driving course could save $20 or so every six months. In addition, driving less than 7,500 miles a year could save you money, since the less you are on the road, the less chance you have of getting in a wreck.
Get an Online Quote for Low-Cost Car Insurance in Jackson Today!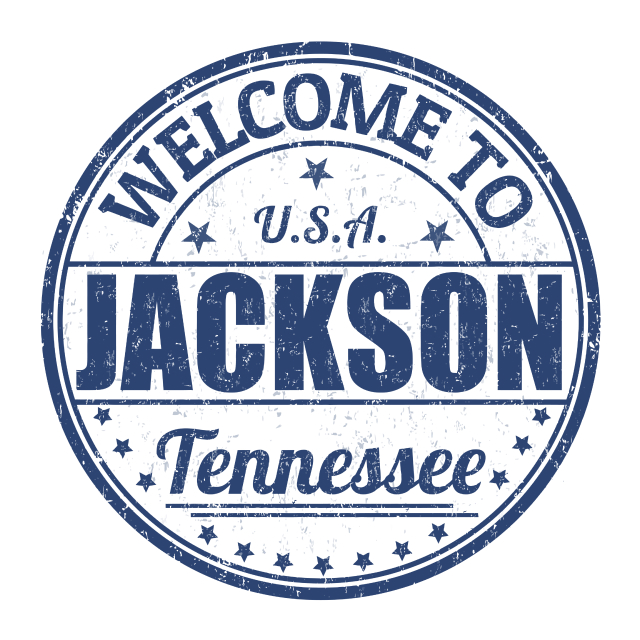 All Jackson drivers are required to carry car insurance. Whether it's the state minimum coverage or a full coverage policy with comprehensive and collision insurance, we provide you with multiple affordable options.
Getting started is easy. Feel free to request a car insurance quote online, visit us at a Jackson office near you, or call us at 800-777-5620 for a quick, no-obligation rate quote.
Select a Product or Service to request a quote
Ready to Get a Quick Quote?