Located in southern Pennsylvania, Lancaster is known for its epic farmland and distinction as the city with the largest Amish population in the country. It was also the U.S capital for a day in 1777 before the capital moved to Washington D.C. Some of Lancaster's most popular attractions include the Fulton Theater, Central Market, Dutch Wonderland, and the American Music Theatre.
All Lancaster drivers must have auto insurance. Keep reading to learn more about auto insurance in Pennsylvania, including average rates paid by age group, penalties for driving without insurance in Pennsylvania, and the minimum required insurance requirements for the state.
Quick Facts
Lancaster is America's oldest inland city.
Lancaster was the nation's capital for one day in 1777.
The first pretzel bakery in the United States was based in Lancaster.
Lancaster has the most covered bridges of any city in the country (29).
The 15th President of the United States, James Buchanan, spent a large part of his life in Lancaster.
Lancaster is located 79.4 miles west of Philadelphia.
How Much Does Car Insurance Cost in Lancaster, PA?
In Lancaster, drivers pay an average monthly rate of $123 for full coverage car insurance and $41 for the state-required minimum auto insurance, which is a good deal compared to the national average monthly rate of $140/$47 and the state average of $167/$37.
Full coverage auto insurance consists of the state-required liability insurance, plus comprehensive insurance and collision coverage. The state requires a minimum liability insurance consisting of bodily injury insurance, property damage coverage, and Personal Injury Protection (PIP) for Pennsylvania drivers.
Pennsylvania is a no-fault state. This means your car insurance will be used to help pay for your injuries and damages, regardless of who caused the accident.
Here is a comparison of average monthly car insurance costs for other cities in Pennsylvania.
| City | Full Coverage Insurance | Liability Insurance Coverage |
| --- | --- | --- |
| Lancaster | $123 | $41 |
| Allentown | $158 | $53 |
| Philadelphia | $251 | $75 |
| Pittsburgh | $147 | $45 |
| Scranton | $141 | $45 |
Affordable Car Insurance Rates by Zip Code in Lancaster
Some Lancaster zip codes pay higher premiums than other zip codes in the region due to demographic distribution, the number of claims, and similar instances.
By zip code, here are the average monthly premiums paid by Lancaster residents.
| Zip Code | Full Coverage Insurance | Liability Insurance Coverage |
| --- | --- | --- |
| 17402 | $122 | $40 |
| 17547 | $125 | $41 |
| 17601 | $123 | $41 |
| 17602 | $131 | $43 |
| 17603 | $128 | $43 |
| 17604 | $128 | $43 |
| 17608 | $128 | $43 |
Low-Cost Car Insurance Rates by Age in Lancaster
Due to a shorter driving record and increased likelihood of getting into an accident, younger drivers pay more for auto insurance. Therefore, expect rates to stay higher before age 25 and decrease in your 30s, 40s, and 50s, assuming a clean driving record.
By age, here are the average monthly premiums paid by Lancaster residents.
| Age | Full Coverage Insurance | Liability Insurance Coverage |
| --- | --- | --- |
| Teenagers | $330 | $108 |
| 20s | $170 | $54 |
| 30s | $121 | $41 |
| 40s | $112 | $38 |
| 50s | $105 | $36 |
| 60s | $107 | $38 |
| 70s | $130 | $47 |
Unless otherwise specified, we use the following methodology to arrive at our average cost: male, age 30, lowest possible legal coverage allowed by Pennsylvania. Your rates will be determined by several factors, including your age, your gender and the amount of coverage you want to purchase. 
Get a Quote for Car Insurance in Pennsylvania Today!
Driving Conditions in Lancaster, Pennsylvania
How Many Fatal Accidents Happen in Lancaster?
In 2019, Lancaster only had one fatal road traffic accident involving three vehicles.
How Are the Road Infrastructure and Bridges in Lancaster?
Lancaster's Public Works Department has an integral role in maintaining city infrastructure, including all public buildings, streets, water systems, wastewater operations, and recycling programs.
According to the Federal Highway Administration, Pennsylvania has the second-most bridges rated "poor" in the country, so the city has its work cut out for them. In Lancaster County alone, more than 100 bridges have a "poor" rating.
For more information on Lancaster's Public Works programs, visit City of Lancaster – Department of Public Works.
Minimum Car Insurance Requirements in Lancaster, PA
The state-required minimum insurance required for all Lancaster drivers consists of liability insurance and medical coverage in the following amounts:
Pennsylvania is a no-fault state, meaning each party's insurance carrier is responsible for paying lost wages, medical expenses, and other damages sustained in an accident, up to your policy's limits.
If you lease your vehicle, be aware that your finance company may require a full coverage policy above the state minimums.
What Are the Penalties for Driving Without Insurance in Lancaster, Pennsylvania?
Penalties for driving without insurance in Lancaster will result in plenty of aggravation and headaches.
First-time offenders will see a 3-month registration and driver's license suspension, and a $300 fine. However, authorities can waive your suspension if you choose to pay a $500 civil penalty. Additional fees for restoring your vehicle registration and driver's license will apply, more or less $100.
For more information on Pennsylvania insurance law, visit PA DOT – Fact Sheet – Insurance Law.
Factors Allowed in Lancaster Car Insurance Rates
In Lancaster, insurers look at several factors when determining how high or how low your premiums are. These include but are not limited to:
Age
Zip code
Driving record
Education & Occupation
Marital status
Credit score
Gender
Discounts for Car Insurance in Lancaster, PA
Drivers in Lancaster can always find car insurance discounts to help lower their premium. There are plenty of discounts for a variety of circumstances. Here are examples of a few:
Be sure to alert your insurance carrier if any of these factors change. For example, those permanently working from home may be able to take advantage of a low mileage discount. Many insurers offer discounts if you drive less than 7,500 miles per year, which is now the case for millions of Americans who have switched to a fully remote or hybrid work schedule.
Get an Online Quote for Low-Cost Car Insurance in Lancaster, PA Today!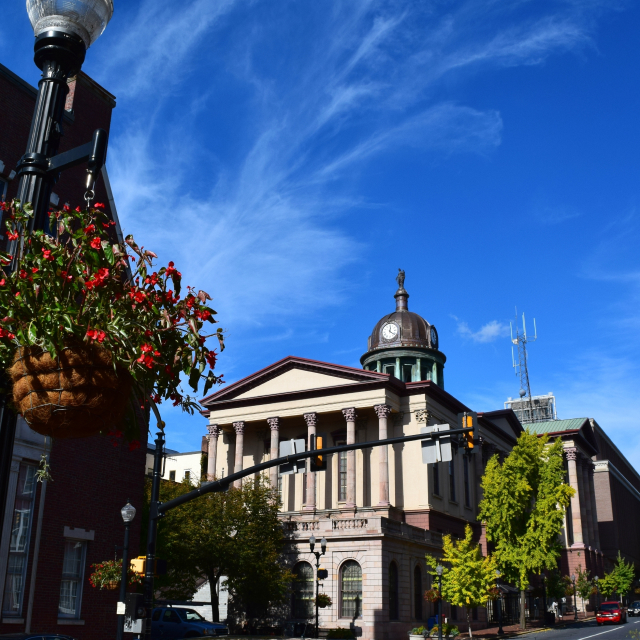 Now that you have all the information you need about car insurance costs and requirements in Lancaster, it's time to search for affordable auto insurance quotes through Freeway Insurance.
To get started, request a free car insurance quote online, visit us at a Lancaster office near you or call us at 800-777-5620.
Select a Product or Service to request a quote
Ready to Get a Quick Quote?