Everything You Need to Know About Auto Insurance in Mississippi
The second-largest city in the state of Mississippi, Gulfport is located on the Gulf of Mexico. The city is home to more than 72,000 residents, and it is the co-county seat of Harrison County along with its larger neighbor, Biloxi. The city is known for its beaches, waterparks, casinos, and other entertainment venues.
Gulfport has had its share of hazardous weather, including some of the largest hurricanes in American history. The city was hit by Hurricane Camille in 1969 and Hurricane Katrina in 2005. Despite these setbacks, Gulfport remains a thriving town visited by many tourists each year. If you live or intend to travel to Gulfport, now is a great time to learn more about car insurance in Mississippi.
How Much Does Car Insurance Cost in Gulfport, MS?
In Gulfport, you can expect to pay an average monthly rate of $140 for full coverage car insurance. This rate is identical to the national average for full coverage insurance, and the Mississippi average of $140. The least expensive insurance in Gulfport, MS, is typically the state-required minimum coverage. This coverage averages around $45 per month, which is effectively the same as the national average of $47 monthly.
You can save some money by going with the minimum required amount of liability insurance—at least in the short run. However, there are financial risks that come with being underinsured. If you cause an accident and the damages exceed your policy limits, you will be paying for the remaining losses on your own.
Getting a Free Auto Insurance quote with Freeway is easy!
Why is Insurance Expensive in Mississippi?
The cost of car insurance might not be much above the national average, but these expenses are only increasing. One of the primary reasons for this is that Mississippi has one of the highest rates of uninsured drivers in the country. Other issues increase the cost of driving in the state as well. These factors include the following:
Higher likelihood of severe weather

Population growth

Cost of repairs increasing

Lack of healthcare
Affordable Car Insurance Rates Comparison by Cities in Mississippi.
See our list below to review average monthly car insurance prices in cities near Gulfport:
| City | Full Coverage Insurance | Liability Insurance Coverage |
| --- | --- | --- |
| Gulfport | $140 | $45 |
| Jackson | $164 | $50 |
| Brandon | $149 | $47 |
| Meridian | $146 | $47 |
| Hattiesburg | $146 | $47 |
| Biloxi | $152 | $51 |
| Southaven | $149 | $47 |
Affordable Car Insurance Rates by Zip Code in Gulfport, MS
It is worth noting that car accidents are more likely to occur in certain zip codes. The more accidents that occur in a zip code, the higher the cost of car insurance for those who live there. In response to that, insurance companies charge more for some zip codes than others.
See our list below for average monthly car insurance prices by zip code in Gulfport:
| Zip Code | Full Coverage Insurance | Liability Insurance Coverage |
| --- | --- | --- |
| 39501 | $140 | $45 |
| 39502 | $140 | $45 |
| 39503 | $140 | $45 |
| 39505 | $140 | $45 |
| 39506 | $140 | $45 |
| 39507 | $140 | $45 |
| 39532 | $139 | $44 |
Low-Cost Car Insurance Rates by Age in Gulfport, MS
You can expect to face steeper monthly car insurance premiums depending on your age. Young drivers are far more likely to be in an auto accident than most people, so it should come as no surprise that they are likely to pay more for insurance. The cost of car insurance is highest for teenagers, drops once you reach your thirties, and rises again in your seventies.
See our list below for average monthly car insurance prices by age:
| Age | Full Coverage Insurance | Liability Insurance Coverage |
| --- | --- | --- |
| Teenagers | $436 | $156 |
| 20s | $319 | $111 |
| 30s | $157 | $54 |
| 40s | $150 | $49 |
| 50s | $134 | $42 |
| 60s | $130 | $41 |
| 70s | $138 | $46 |
When determining the cost of car insurance, we use a set methodology to ensure our results are meaningful. We use the following methodology to arrive at our average cost: male driver, age 30, seeking the lowest possible legal coverage allowed by Mississippi law. Your insurance premiums are based on different factors like your age, your gender, your claims history, and the extent of the insurance coverage you opt to purchase.
Driving Conditions in Gulfport, MS
How Many Fatal Accidents Happen in Gulfport?
In 2021, there were a total of 36 fatal motor vehicle collisions in Gulfport. That year tied with 2020 for the highest number of traffic fatalities in recent years.
In 2020, the number of traffic fatalities in the city was also 36. This was an increase from the 27 fatalities that occurred in 2019, but it was also on par with the 35 traffic deaths that were registered in 2018.
How Are the Road Infrastructure and Bridges in Gulfport, MS?
In Gulfport, all road and highway management is overseen by the Gulfport Public Works Department. Within the Public Works Department is the Streets and Drainage division which addresses maintenance and design for the city's streets.
Minimum Car Insurance Requirements in Gulfport, Mississippi
Each state requires drivers to carry proof of financial responsibility any time they get behind the wheel. The purpose of this is to ensure motorists can cover the damages for any accident they are responsible for causing. In Mississippi, the law addresses financial responsibility requirements through a minimum liability insurance law.
The law sets out requirements for liability insurance that covers not only property damage but bodily injury claims as well. This comes in the form of bodily injury and property damage insurance. The minimum liability coverage required by law includes:
Bodily injury liability coverage: $25,000 per person

Bodily injury liability coverage: $50,000 per accident

Property damage liability coverage: $25,000 per person
Don't forget that the law only mandates the minimum level of coverage on your vehicle. You are free to purchase additional coverage when it is in your best interest. Having a policy that covers more than the bare minimum could benefit you if you are involved in a serious accident.
Find an office near you to help with your auto insurance
What Are the Penalties for Driving Without Insurance in Gulfport, MS?
Mississippi state law makes it a criminal offense to drive without insurance coverage. The penalties that come with a conviction for driving without insurance in Gulfport can vary. You could face the following:
A fine of $1,000

The suspension of your driving privileges

Additional SR-22 coverage
Unlike other states, you do not face the risk of jail time, but having to get SR-22 insurance can double or triple your rates.
Factors Allowed in Gulfport, MS Car Insurance Rates
Insurance companies can consider a range of factors when setting your policy premiums. In Gulfport, the insurance companies use any of the following factors to determine what your monthly premiums might be:
Driving record

Age

Gender

Zip code

Marital status

Type of vehicle

Credit rating
What Happens If I Damage Property?
If you damage another person's property while driving, you must stop your vehicle right away and attempt to locate the owner. If the property is a vehicle and it is not attended by anyone, you can leave your contact information on the windshield to allow them to deal with your insurance company later. When it comes to significant damage or accidents involving structures like homes or businesses, you should contact law enforcement and remain at the scene of the accident.
Discounts for Car Insurance in Gulfport, MS
If you are worried about the high price of auto insurance, saving money could be possible through a variety of available discounts. Each discount is different, but they are based on your driving behavior or background. Some of the types of discounts that might be available to you include the following:
In addition to the discounts listed above, you could also rely on combining your policies, or bundling, with one insurance company to secure a major discount. With Freeway Insurance, you could save if you combine your car liability policy with your home insurance.
Get an Online Quote for Low-Cost Car Insurance in Gulfport, MS Today!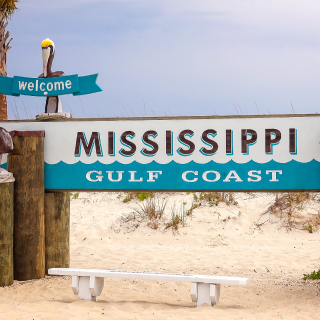 That wraps up our guide to car insurance in Gulfport. If you are ready to obtain an auto insurance policy that is right for you, Freeway Insurance is ready to discuss your policy options with you.
Now is the best possible time to reach out to our team and discuss your coverage options. Get started with a quote online, visit us at an office near you, or call us at (800) 777-5620 at your convenience.
Select a Product or Service to request a quote
Ready to Get a Quick Quote?